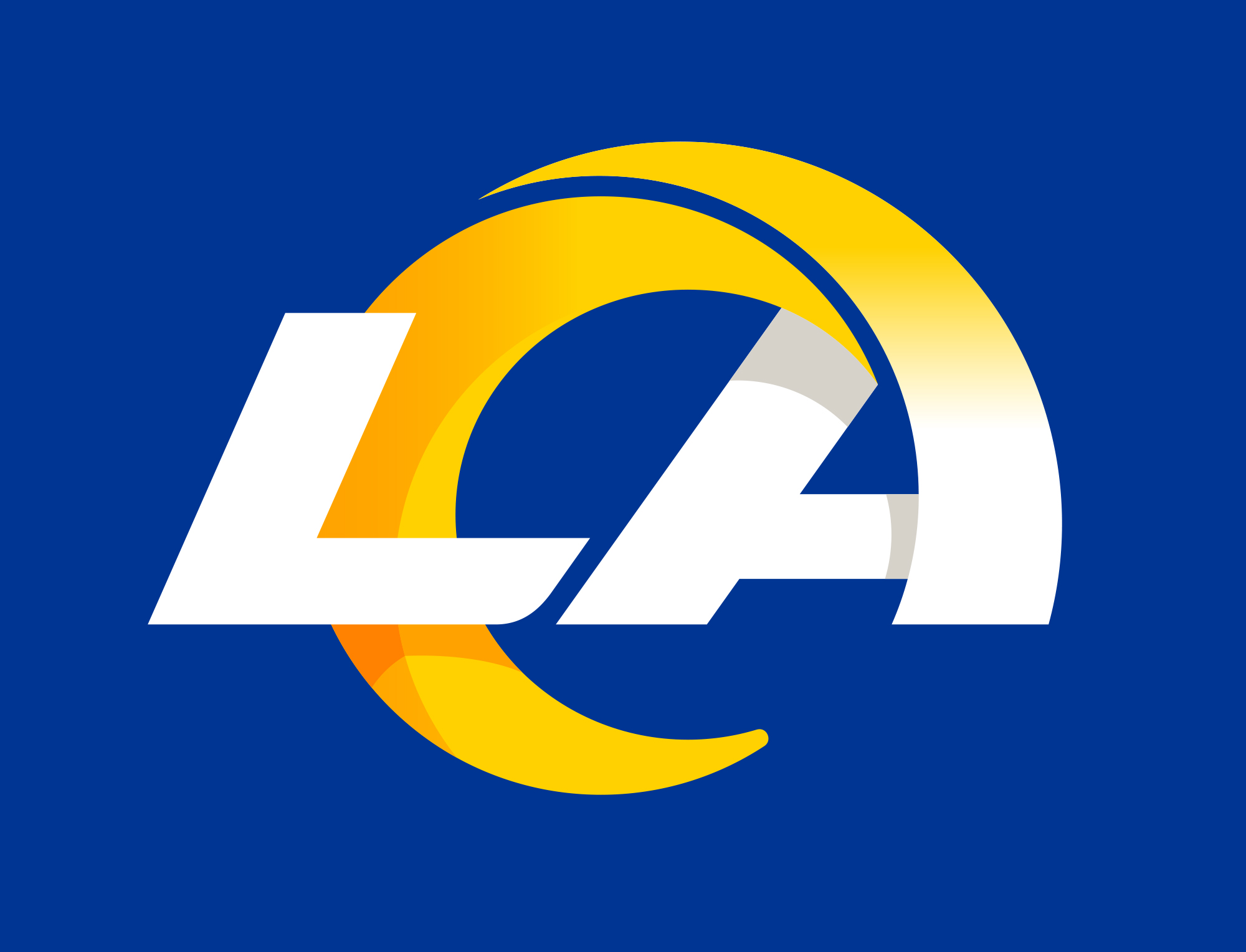 The Los Angeles Rams have rebranded with a new logo and color scheme ahead of its debut season in SoFi Stadium, combining the Ram horn that has been used throughout its history and interlocking it with the letters "LA."
The franchise returned to Los Angeles since 2016 after 22 years in St. Louis but decided to wait until it left Los Angeles Memorial Coliseum for its new home to do a rebrand. The reveal was scheduled to be followed by a series of public events but in the wake of the coronavirus pandemic, the team will be doing a local telethon to assist Southern California response efforts.
The team will release new jerseys later before the start of the season. While some would refer to the colors as blue and gold, they are officially called "Rams Royal" and "Sol."
The colors are a full return to the shade that Rams fans in Southern California are familiar with during the team's initial stay in Los Angeles and Anaheim. Starting in 2000, four years after it started its stint in St. Louis, the Rams changed colors to a navy blue and gold with white. Once the team moved back to Los Angeles in 2016, it slowly reintegrated the old color scheme and started wearing throwback uniforms for home games while wearing white jerseys with the blue and gold color scheme on the road.