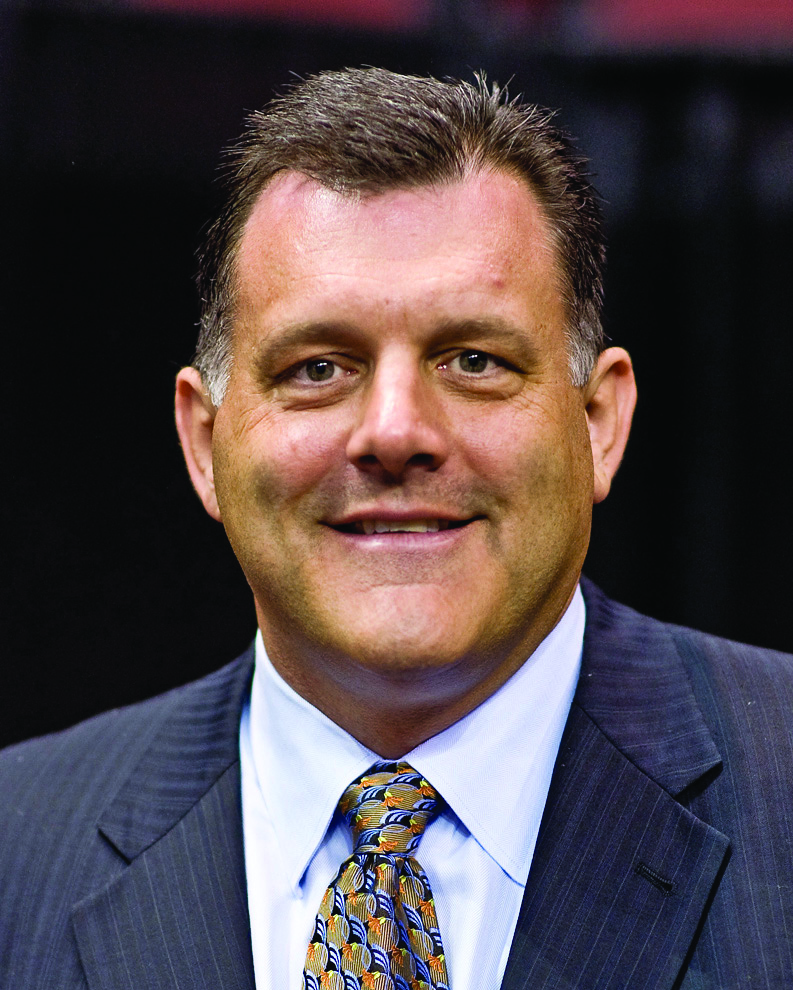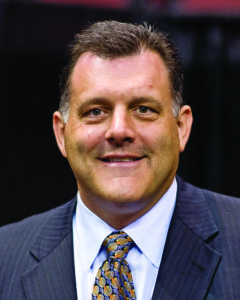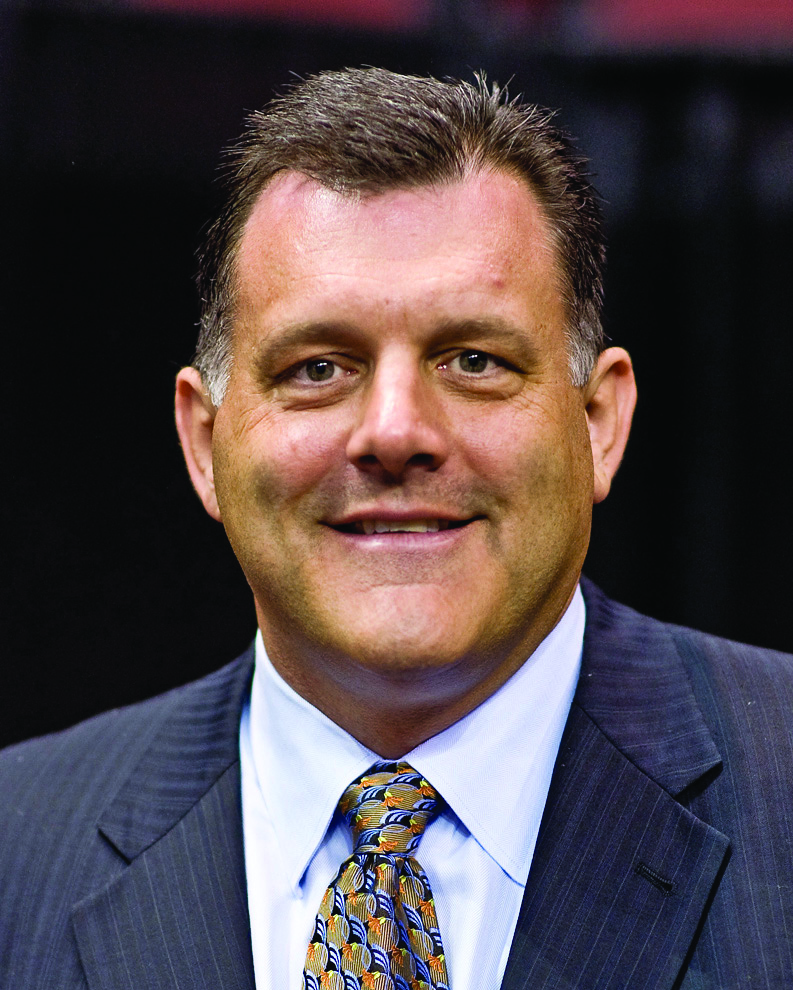 Steve Penny has resigned as president and CEO of USA Gymnastics, effective immediately, following allegations that the national governing body had overlooked allegations of sexual misconduct among trainers and coaches, including its former national team doctor.
USA Gymnastics will initiate a national search for a new president and CEO. In the interim, Board Chair Paul Parilla will guide the organization's operations.
"We have accepted Steve's resignation and want to thank him for his contributions and dedication to USA Gymnastics over the years," Parilla said. "The board believes this change in leadership will help USA Gymnastics face its current challenges and implement solutions to move the organization forward in promoting a safe environment for its athletes at all levels."
An independent evaluation being conducted by former federal prosecutor Deborah Daniels on the governing body's policies related to sexual misconduct of people overseeing athletes is expected to be complete this spring. "USA Gymnastics and the entire gymnastics community must work together to focus on keeping athletes safe," Parilla said. "We believe Ms. Daniels' recommendations will identify areas where we can strengthen and refine how we handle sexual misconduct as an organization, expand our efforts to educate the entire community, including parents and athletes, about what to watch for and what to do if they suspect abuse is happening. Everyone can be an active and vigilant participant for this to be effective, not only in gymnastics but also the Olympic movement as a whole."
USA Gymnastics has been named in several recent lawsuits that allege former national team doctor Lawrence Nassar used his position to sexually abuse girls who were under his care. Nassar, who also worked in a similar capacity at Michigan State University, is facing 22 counts of criminal sexual conduct after being charged in February, although prosecutors have said they expect to file more charges. To date, at least 60 athletes have made allegations against Nassar, who was fired from his role at USA Gymnastics in 2015. He had worked for the governing body since 1986. He was fired from Michigan State in September 2016.
Penny joined USA Gymnastics in 1999 and had been head of the organization since April 2005. He released a statement following his resignation, saying the decision was "solely to support the best interests of USA Gymnastics at this time."
"For the past 18 years, it has been a privilege to serve the membership of USA Gymnastics," Penny said. "There will never be enough words to describe my tremendous respect for all of the athletes who put their hearts and souls into the sport of gymnastics every day, along with the coaches, club owners, volunteers, families, and other professionals that support them with honor.
"Throughout this time there have been many amazing moments along with challenges. My primary objectives over the last 12 years as CEO have been to raise the bar on how USA Gymnastics serves its athletes; to build relationships that provide resources to help the organization and its membership flourish; and to build a team effort that brought the sport together around common goals. Among the most important priorities has been Safe Sport. We all care deeply about the safety of our athletes, which is fundamental to a rewarding experience at any level of gymnastics. It has been heartbreaking to learn of instances of abuse and it sickens me that young athletes would be exploited in such a manner.
"I applaud the United States Olympic Committee for creating a broad SafeSport platform that has brought new awareness to the importance of this issue and provided a robust solution for the National Governing Bodies to demonstrate their passion for athlete protection. The U.S. Center for SafeSport establishes an important framework for every National Governing Body to strengthen its resolve against abuse. Everyone associated with USA Gymnastics will benefit from this advancement."
USOC Chairman Larry probst said, "Today's announcement will hopefully allow USA Gymnastics to shift its attention to the future with a secure environment for its athletes and continued success in competition."