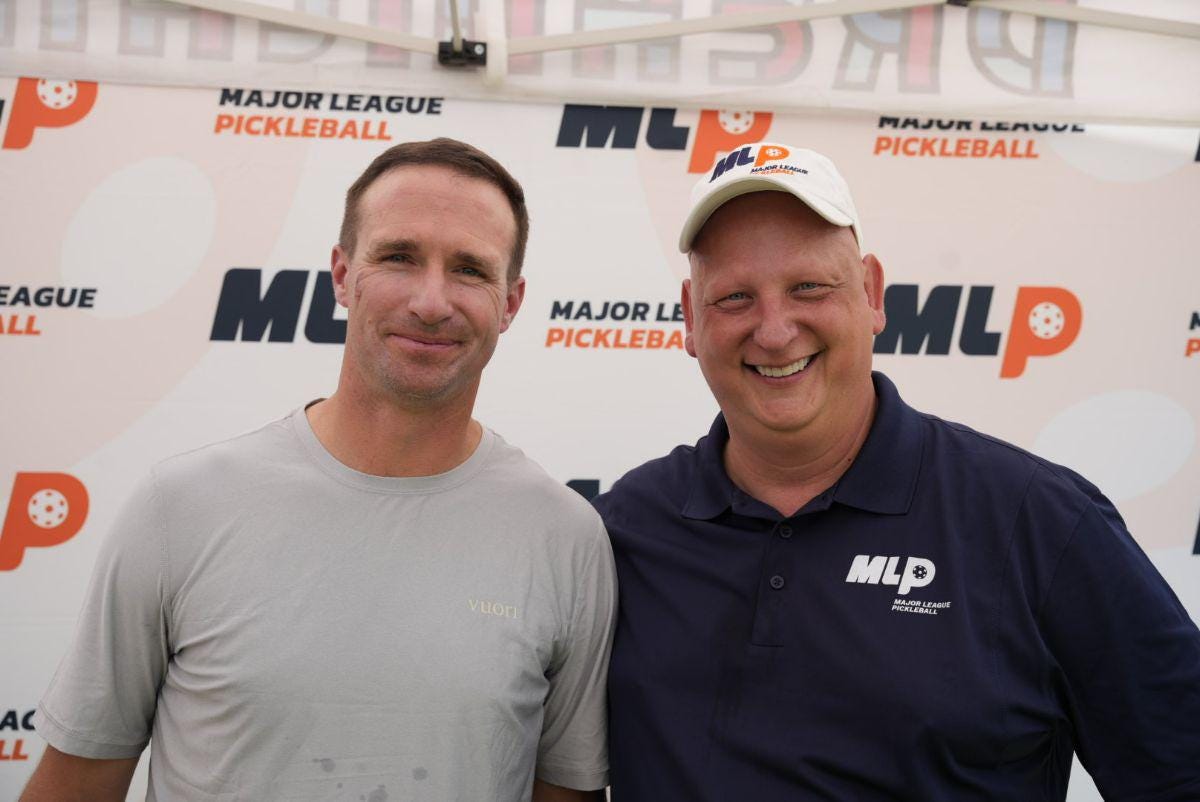 Super Bowl Champion Drew Brees is moving from football to pickleball.
The record-breaking former NFL quarterback has joined an ownership group of Major League Pickleball team Mad Drops Pickleball Club.
Brees joins a stacked roster of high-profile owners including investor and entrepreneur Andrew Dodge; Los Angeles Lakers part-owner Jim Buss; and real estate mogul and CEO of Serhant, Ryan Serhant.
"I am an avid pickleball player, fan and student of the game," Brees said. "The opportunity to be a part of the ownership group of the Mad Drops PC is something I'm extremely excited about, and I look forward to helping raise awareness around the incredible players and competitions in MLP, helping grow the sport of pickleball and fostering overall fan engagement. As a long-time professional athlete and competitor, myself, I look forward to working with the Mad Drops PC team in our relentless quest to win many championships in the years to come."
With a team-based, co-ed format and innovative rules that highlight athletes' and fans' passion for the game, MLP's goal is to elevate and grow the sport in everything it does.
"We are thrilled to welcome such a strong group of strategic investors and partners into the MLP family," said MLP Founder Steve Kuhn. "MLP is the preeminent and most exciting brand in all of pickleball. The talented and passionate Mad Drops PC ownership group will further elevate our competition and athletes, which contributes to our goal of growing the game of pickleball into the world's most exciting spectator sport."
After a great start to the 2022 season with MLP's first team competition in Austin, Texas, in early June, MLP will bring its second team competition to Newport Beach, California, from August 5–7 and will offer the largest prize purse ($319,000) in the history of pickleball, with the winning team taking home $100,000.
"Pickleball is the fastest-growing and most accessible sport in America, and MLP has created a uniquely compelling team-based professional league that will continue to drive its growth," said Zubin Mehta, general manager of Mad Drops Pickleball Club. "We are excited to partner with a terrific group of strategic investors as owners of Mad Drops PC and look forward to supporting MLP's mission to be the premier provider of pickleball content."