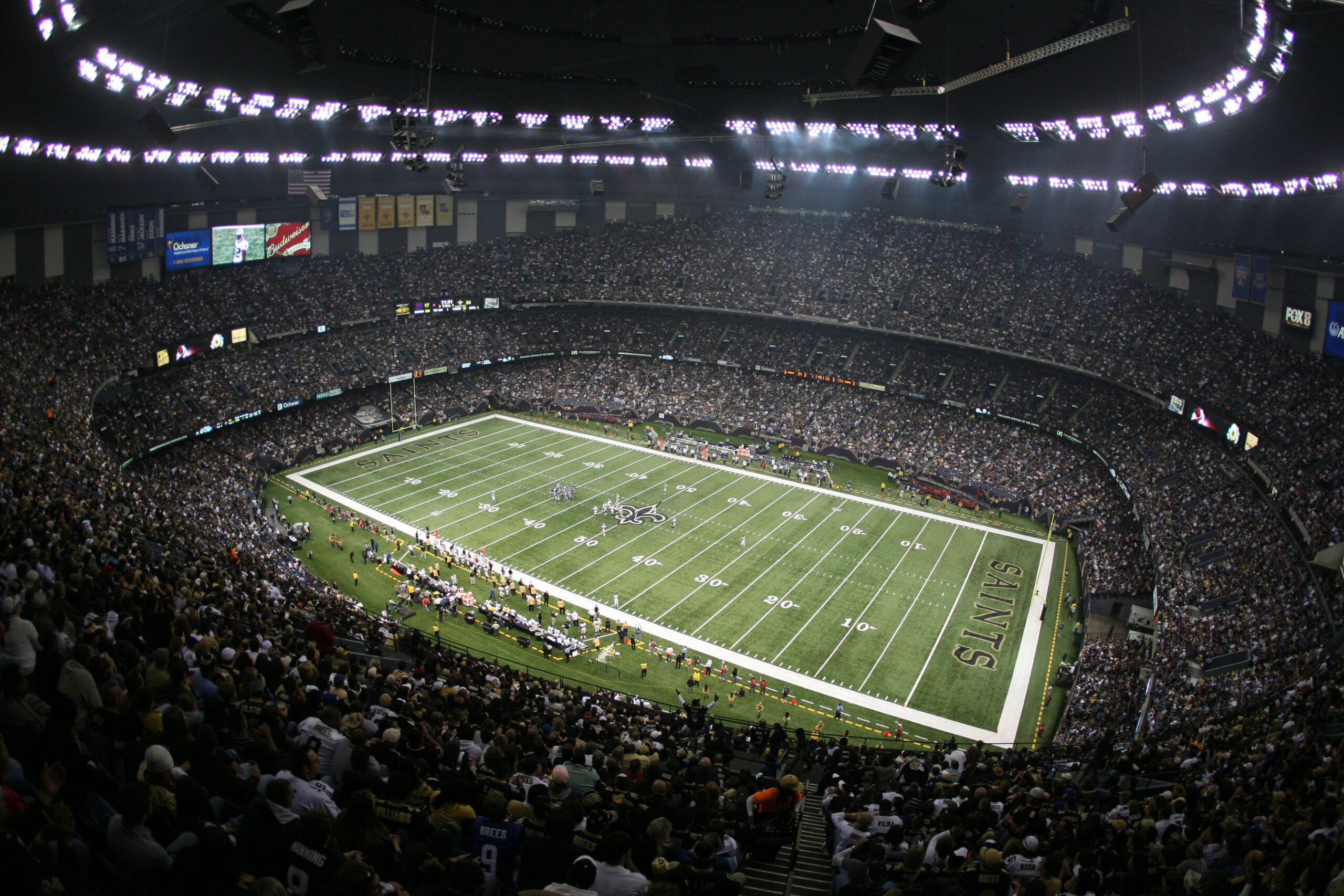 The home of the New Orleans Saints and host to many of the biggest sporting events in the United States will have a new name in the near future after the NFL team confirmed that the Superdome's naming rights agreement with Mercedes-Benz will end after 2021.
Greg Bensel, the Saints' senior vice president of communications, told Forbes the team will look for a partner to work on regional community initiatives as well as naming rights to the venue.
The Superdome, managed by ASM Global, has hosted seven Super Bowls, most recently in 2013 between the Baltimore Ravens and San Francisco 49ers that is mostly remembered for the mid-game blackout. It also hosted five NCAA Final Fours and is scheduled to host again in 2022, as well as four BCS National Championships and the 2020 College Football Playoff national championship game. The venue is currently undergoing a series of renovations to modernize the fan experience with all renovations scheduled to be completed ahead of the 2024 Super Bowl, which is currently scheduled to be hosted by New Orleans but may have to be delayed because of scheduling conflicts with Mardi Gras.
"The Mercedes-Benz Superdome is a globally iconic building that brings a tremendous valuable future for a naming rights partner," Bensel said in a statement to Forbes. "As with the philosophy of the Saints organization and the stature of the building, it will serve to represent our city, state and region as a leader to better our community, to be a more than just a naming rights opportunity, but a real partner, just as Mercedes-Benz was. And in that partnership, the goal will be to bring positive change to our region, our city and state, through a number of initiatives."
Owned by the state of Louisiana, the Superdome opened in 1975 and currently has a capacity of 73,208 for football. It is the home for not only the Saints but also the Sugar Bowl and Bayou Classic held each November between Southern University and Grambling State. Its naming rights deal with Mercedes Benz started in 2011; the carmaker also has a 27-year naming rights deal to the Atlanta Falcons' stadium, which opened in 2017.