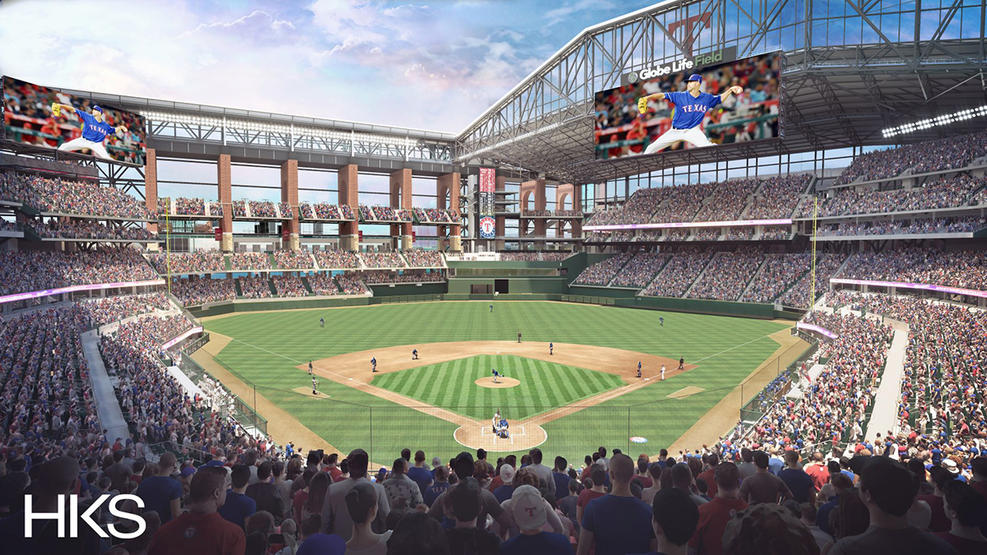 The Texas Rangers have secured six new sponsorships for areas around Globe Life Field as the ballpark gets closer to its grand opening.
Among the sponsorships is the Lexus Home Plate Club, located at field level directly behind home plate that will include a full-service bar, plus in-seat food and beverage service. Along the first-base side will be the Evan Williams Lounge with private bars, concessions and restrooms and on the third base side will be the Germania Insurance Lounge with bars, concessions, restrooms and service via smart tablets.
The Jim Ross Law Suite Level will be a five-year partnership sponsoring the upper suites level area. The multiyear deal includes the sponsorship of the Karbach Brewing Sky Porch, located on the upper level in left field with a variety of barbeques and beers from the Karbach Brewing Company. Kubota Tractor Corporation will be the on-field equipment partner with its equipment used to maintain Globe Life Field.
The ballpark is scheduled to open March 13 with a Chris Stapleton concert. The Rangers will play two spring training games on March 23–24 at the ballpark before its 2020 regular season home opener on March 31 against the Los Angeles Angels.