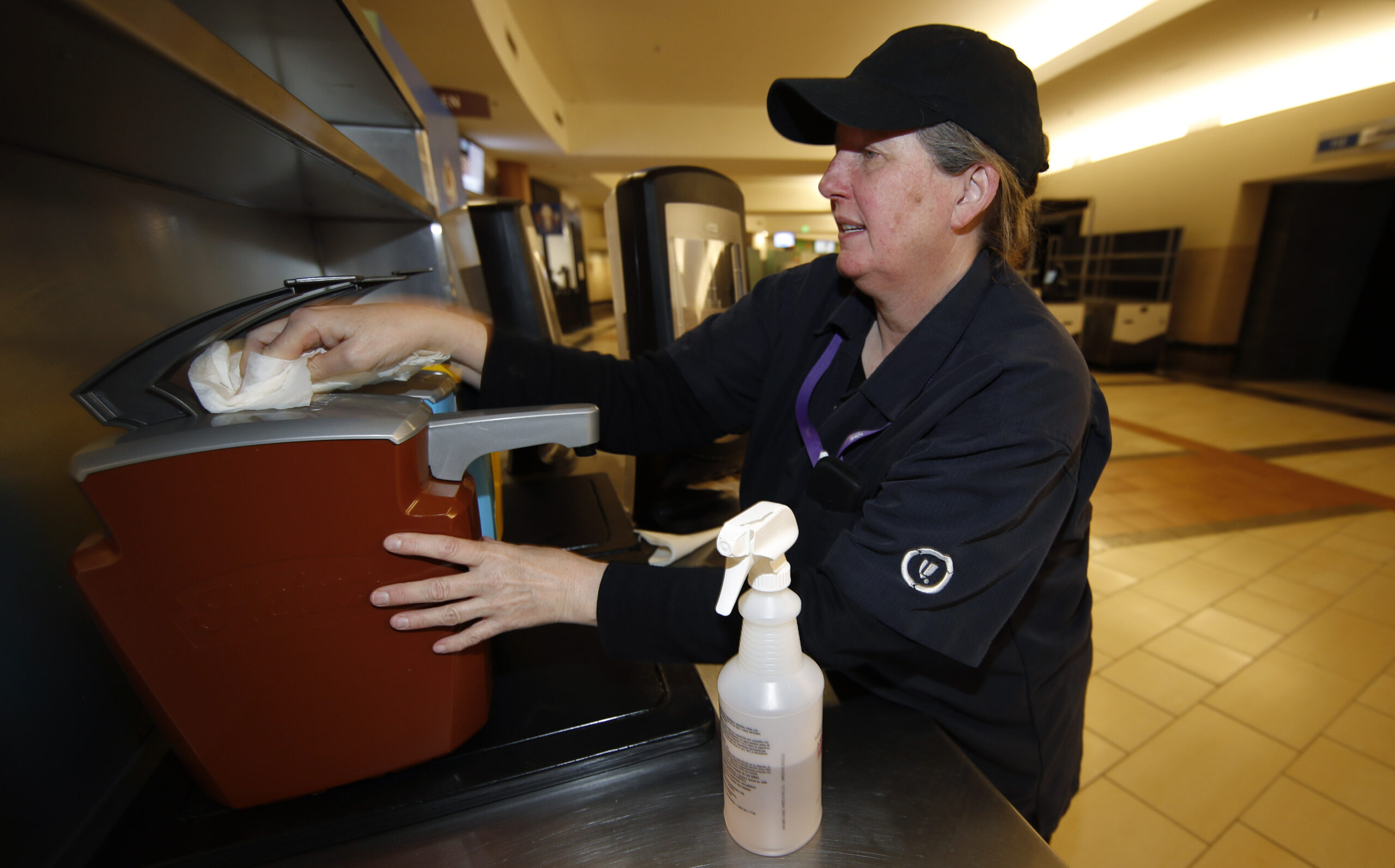 From the growth of professional venues that can become as much about entertainment as the game itself, to collegiate venues that are professional in everything but name, and even youth and recreation complexes that promote themselves as giving a professional experience to pre-teen athletes, there are few things in the sports industry that have changed as dramatically over the past two-plus decades as the venues in which games are played.
And that was even before COVID-19 disrupted the world. Now, not only do venues have to make sure that the technology is up to date, but the health and safety protocols and processes that for so long were hidden from attendees are now front and center to the fan experience that is crucial to the success of any sporting event at any level.
"What we've seen are huge improvements going digital on so many things," SPORTSPittsburgh Executive Director Jennifer Hawkins said. "And everywhere you're seeing cleaning protocols — there's always hand sanitizer. First it was done to look good and not to be caught not having it. But now, we've come to expect it. I know I'm always looking for hand sanitizer. It's forcing people to up their game, you do have to clean between each game. I think it makes for a better experience for our attendees."
Technology On The Rise
What was a slow march toward a more touchless experience for sports fans has been accelerated during the pandemic with supersonic speed. Starting with digital ticketing, almost the entire fan experience is now contained in your mobile phone. In the NFL, all 30 stadiums are cashless for food, beverage and retail. A Visa study from 2021 showed nearly two-thirds of consumers say they prefer contactless payments.
"In the sports and entertainment world, COVID drastically changed how fans want to be engaged with food and beverage and retail environments," said Kevin Anderson, co-founder of Appetize, a mobile commerce platform. "Across the approximately 65 percent of major stadiums we work with, only 2-to-3 percent of transactions are cash. You compare that with two years ago, cash and credit were split down the middle in some markets."
Anderson also attributes that shift to how things were bought and sold such as groceries when the pandemic first spread throughout the world and fear of transmission between people was at its highest. Customers used to pay a cashier at a grocery store after walking through every aisle. Now, stores offer as much of a touchless experience as possible including mobile orders that can be picked up in the parking lot.
"The cashless point of sales, who would have thought that would have been accelerated like it is," said ASM Global Vice President of Market Development Anna Nash. "I think we all thought that would be the norm at some point in the future, but perhaps we thought that personal touch would stay longer. It's remarkable how everybody has adapted so quickly and this speeds everything up."
"There's no business that runs their business the same as they did before COVID started," added SpotOn President RJ Horsley. "The customer experience has expanded beyond the transaction. COVID didn't create the demand for these products and push to technology but it sure as hell accelerated it."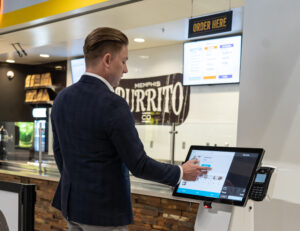 Appetize was acquired in the fall of 2021 by SpotOn for $415 million to become one of the largest point of service platforms in the world. Both Horsley and Anderson said part of the merger was to ensure that venues without the most updated Wi-Fi available could have self-service kiosks that are hard-wired to provide a touchless experience.
"Whereas that recreational sports complex is dealing with a cash register today, if we can get in front of them and provide the product they need, that is an upgrade," Horsley said. Anderson added "if a rec center wanted to just have a QR code that people can walk up to a concession stand and scan then order, that's essentially all that they need to be able to take a transaction. When we think about a barrier of entry for hardware historically, we've removed that with our technology."
Wi-Fi Changes the Game
The Wi-Fi element also has changed complexes forever. Whether it's upgrading to the latest 5G technology or even installing the "basics," the sports world has become so technologically advanced that it is a major focus for venues.
"Your Wi-Fi has to be one of the biggest things for a lot of these big complexes," said Jason Troop, director of business development at the Highland Sports Complex in West Virginia. "A lot of what the Wi-Fi demands are for event rights holders coming in … we had a wrestling tournament with 12 mats. Each of those mats had their own live streaming that they needed to do. And that's a 'small' event.
"We ended up running hard wire to all of those as well, because it's just a little insurance if you will. A lot about what you need from a Wi-Fi standpoint is for the event holders and the live streaming and everything else that goes into the event."
Having a venue with the Wi-Fi capability to do things such as streaming games also is attractive to event organizers and can give destinations a leg up in the bidding process. When Tuscaloosa, Alabama, landed hosting rights for the 2023 Dixie Youth World Series, one of the key points in the city's bid was making sure the Park and Recreation Authority, plus the city, would ensure the Wi-Fi capabilities to accommodate the tournament.
"I don't see it as a cost," said Stan Adams, executive director of sports for Tuscaloosa Tourism & Sports. "This is an investment because we're going to have to have (Wi-Fi) regardless. … If I just said, 'Hey, I need Wi-Fi,' it would have fallen on deaf ears. Instead it's, 'Hey, I need Wi-Fi because this event will not come here.' Then it changed their whole view."
Venues Adjust On The Fly
The pandemic has not only changed how almost every venue works from a tech standpoint. The changes go beyond that — whether it's health and safety, fan attendee screening, even the way that concessions are delivered.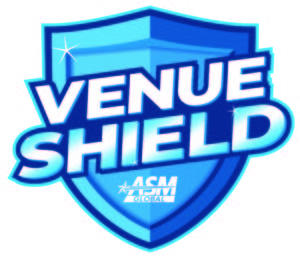 Foremost among the changes is the cleaning protocols that venues now undertake to ensure a safe experience for fans. What once were crews at big venues wiping down touchpoints only after fans had departed, now crews often do that during events as a way to reassure fans that the environment is safe. And what was once considered clean is now enhanced by venues seeking GBAC certification or, in the case of ASM Global-operated venues, the VenueShield environmental standards for cleanliness.
"It's been a huge change," Nash said. "You cleaned when people weren't around but now you're proud for people to see that you're cleaning things, and that we care enough about our guests that we are wearing masks and gloves and cleaning all the high touch points to ensure that people feel comfortable. There is no substitute for that. We do feel overwhelming responsibility to ensure that the environment is safe and comfortable for people."
That mindset is seen throughout the industry. "From signage to putting together your checklists as you go, you're cleaning through the end of the night, sanitizing at the games as you continuously move throughout the day," Troop said. "It's not just a one-time thing at the end of the night. And I know that we've already talked internally about continuing these practices, even when COVID ends, if and when that ever happens."
There will always be things that end up going away, such as social distancing — "we did the X's on the bleachers and whatnot to try to have people spread out and most didn't really follow it," Troop said. But expect to see small but reassuring items for fans continue at events moving forward.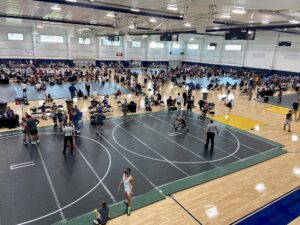 "The little sanitizer pump stations will be the standard that you've got kind of spread out around the complex, the touchless bathrooms that we currently have as well," Troop said. "Those things will probably remain. It's not a detriment, right? It's not like it's in the way of anybody. It's just a constant reminder."
Another change will be not only how fans order their food, but how it's handled. The way concession stands were organized at a youth sports event two decades ago is pretty much a thing of the past.
"You may not be able to just have somebody just grilling hot dogs right there," Adams said. "You may see food trucks to give people more options. They don't have to be so congested in one location, where you have your one hut with concessions and 100 people there congested. Instead you could have food trucks on the outside of the park, that disperses everybody else and they're not as clustered."
"I think it depends on the facility that has the staff and the management budget to implement something for you compared to a complex that's one run by volunteers," said Bonny Bernat, who recently joined Sports ETA as the director of learning and development after 12 years as senior sports and event sales manager at Visit Winston-Salem. "Do they have the means to make some changes? Rather than serving hot dogs to people, are they giving them pre-packaged sandwiches and chips and things like that? I think it varies from venue to venue. I think it varies wherever you are in the country."
Signs of Reassurance
Think of some adjustments from the pandemic as akin to how security screening was changed forever by 9/11. Now, people don't think twice about having to go through a metal detector before entering a sporting event. Just like in the future, seeing people cleaning and sanitizing touchpoints will be seen as a sign of reassurance, not alarm.
"We hear lots of positive feedback on how clean the venues are, cleaning maybe in areas that you may never have seen somebody clean before," Nash said. "We do that multiple times a day now."