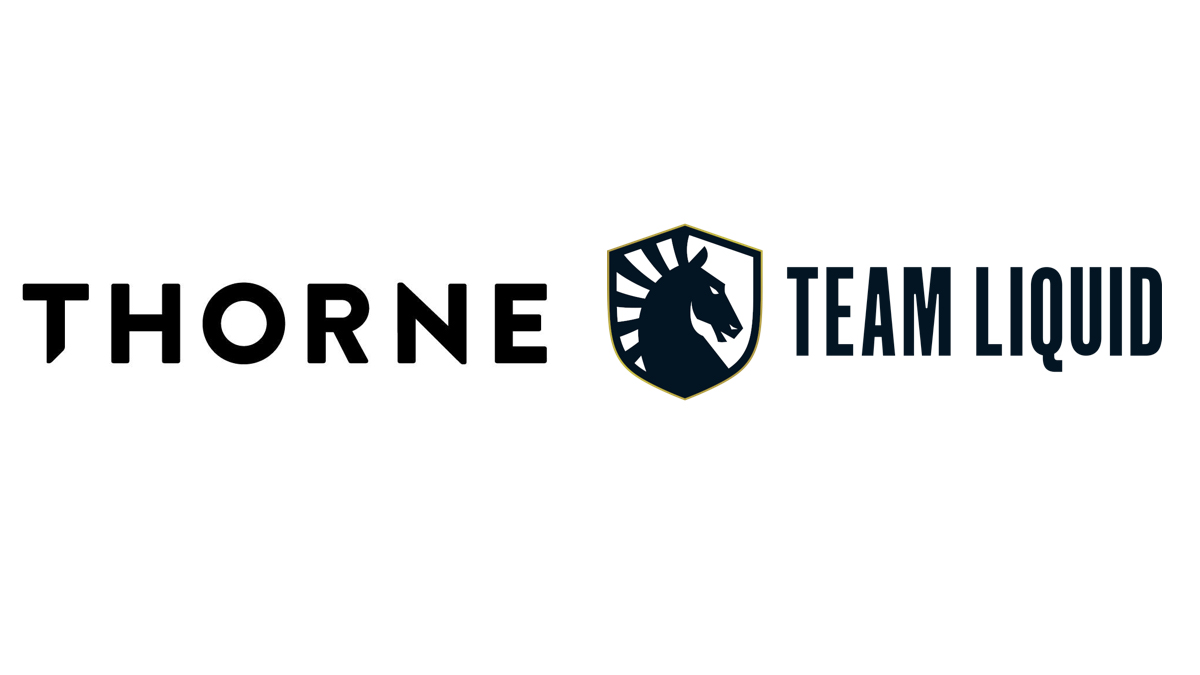 Thorne HealthTech, a leader in developing a personalized approach to health and wellness, and Team Liquid, a worldwide professional esports organization, have announced Thorne is now the official health and wellness partner of Team Liquid and will offer pathways for personalized health and wellness through quizzes, health tests and nutritional supplements to support the Team Liquid community.
"Knowing how passionate and connected the Team Liquid community is, we want to ensure they feel empowered and educated about their individual and overall community health and wellness journeys," said Paul Jacobson, chief executive officer of Thorne HealthTech. "For esports athletes at the highest level to the everyday gamer, we know each journey is personal. We look forward to Team Liquid and the incredible community behind it experiencing first-hand what our high-quality, science-backed products can do."
Earlier in the year, Team Liquid launched a global training program that quantifies, analyzes and assesses the cognitive capabilities of esports athletes competing at the highest level. This type of cognitive testing shows the link between success in gaming and high-performing cognitive abilities like attention, memory, information processing and task-switching.
"In the past, the physical demands put on the bodies of esports athletes were often overlooked by the industry but working with Thorne will empower our organization to address how to best educate and fuel our athletes in a way that helps them reach maximum potential," said Steve Arhancet, co-chief executive officer of Team Liquid.