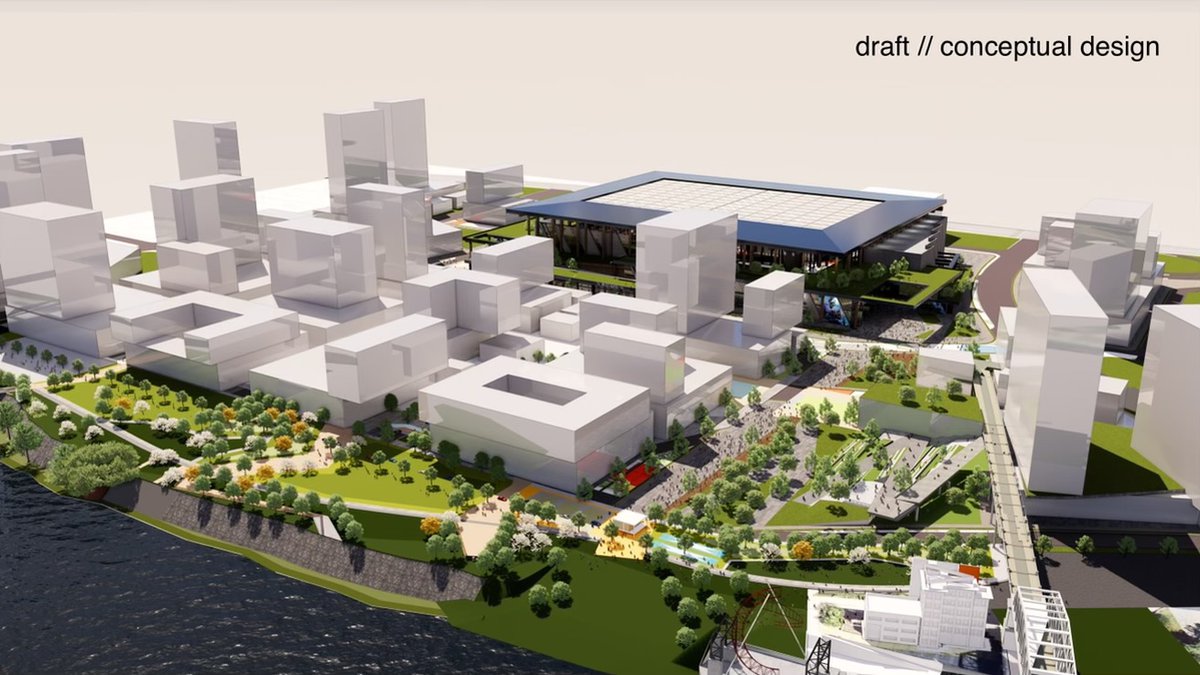 The latest step in the proposed new stadium for the Tennessee Titans in Nashville was taken on Thursday night as state lawmakers approved a budget with $500 million in bonds to be issued toward construction of a new facility.
After briefly axing $500 million in bonds from the budget for the Tennessee Titans' new stadium on Wednesday, lawmakers approved a budget with the funding in it on Thursday.
The approved $500 million in bonds will cost taxpayers $710 million over 20 years. It was briefly stripped from the budget bill on Wednesday before being re-inserted on Thursday. Remaining funds for the enclosed stadium, which is projected to cost anywhere from $1.9 to $2.2 billion would come from the team, Nashville and the NFL. The Titans are expected to contribute around $700 million while an increase in the hotel-motel tax in Nashville is being proposed for funding as well.
Tennessee Governor Bill Lee last month supported the funding package, saying that by having a new stadium with a roof that the city would be able to bid not only for a future Super Bowl but the NCAA Final Four. The idea of using state bonds was a source of extended debate during the Tennessee legislature's meeting on Thursday.
"Let them use their own darn money to invest it. I don't think they ought to be using Tennessee taxpayers and I'm not ashamed to stand up for the taxpayers of Tennessee," said Republican Jerry Sexton on the House floor.
Some Republicans lamented they did not want to support the Titans for team support of players who have taken a knee during the national anthem to protest the treatment of Blacks by police. Supporters countered the stadium would be a positive investment for the state, arguing that it would create jobs and opportunities to become a Super Bowl location.
"When you decide to do a dome type of facility, all of a sudden you go from a football dominated venue to an entertainment venue," said House Speaker Cameron Sexton. "And who it will bring in and what it will do will multiply."
Nissan Stadium is the centerpiece of the city's bid to host games during the 2026 FIFA World Cup. What would happen to the proposed bid should Nissan Stadium not be serviceable in 2026 and the new stadium not be ready ahead of the World Cup has not been addressed.