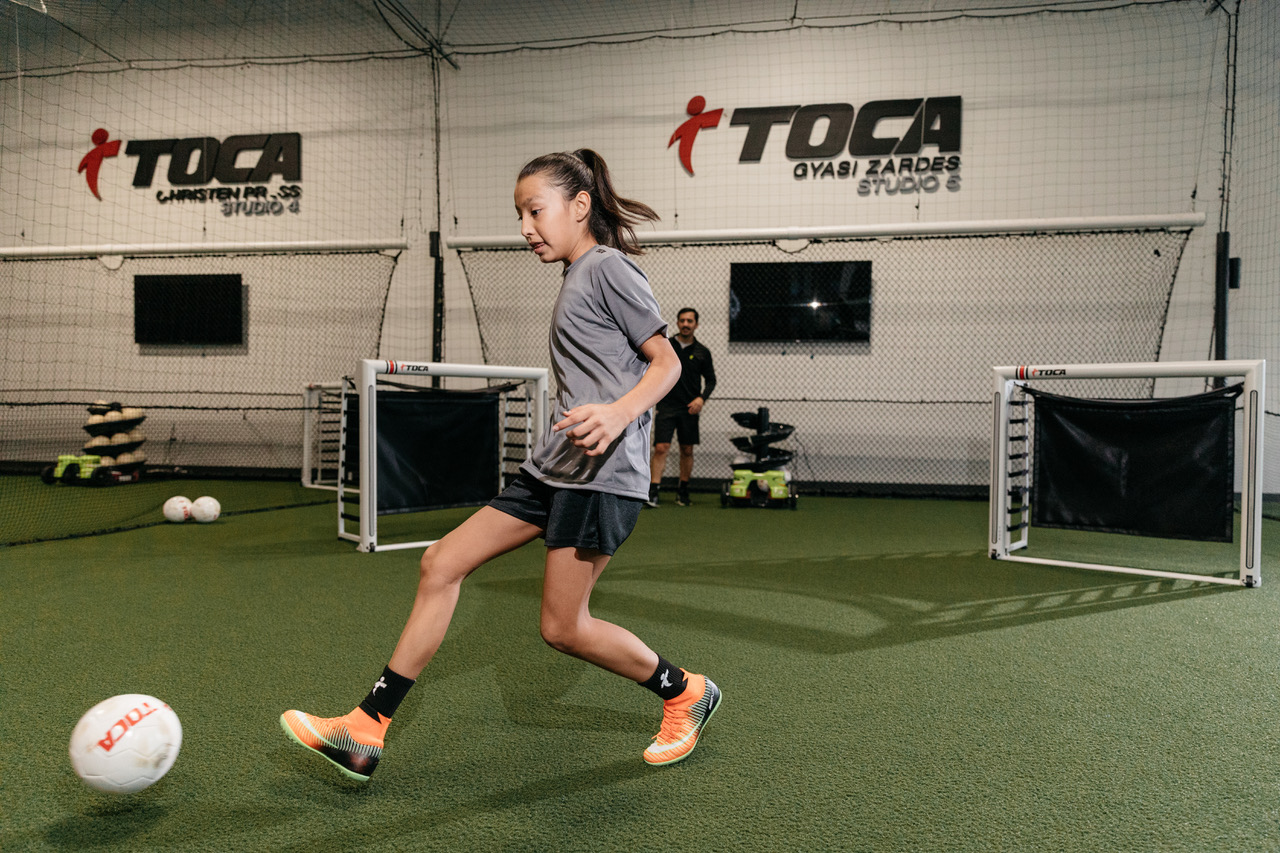 TOCA Football, Inc., a technology-enabled soccer experience company, will open its first Tennessee location in the greater Nashville area. Launching May 15, the indoor soccer center known as TOCA Nashville will be located within the TOA Sports Performance Center in Franklin, Tennessee. The 171,000 square-foot sports complex serves as the home for some of the region's largest sports clubs.
TOCA Nashville will feature 14 TOCA training studios powered by TOCA Touch Trainers, TOCA Smart Targets, and the TOCA Pathway Player Development Program. The location also features three fields that will host youth and adult leagues and sports events year-round.
TOCA provides innovative training opportunities for soccer players at several stand-alone complexes located around the country.
"The significance of youth sports has never been greater," said Eddie Lewis, TOCA founder and a former professional soccer player. "At TOCA, we believe players of all ages and abilities can thrive within our innovative centers. With the sports community finally getting back into the game after months of restrictions, it's more important than ever for parents to bring their families in for the incredible social and healthy competitive opportunities available."
"We're thrilled to have TOCA joining our vibrant and spirited sports network, integrating their cutting-edge technology into our center and providing such innovative training options for soccer enthusiasts," said Trey Kirby of the TOA Sports Performance Center. "We know that the TOA community will love TOCA's offerings and will actively embrace them to drive the future of the sport."