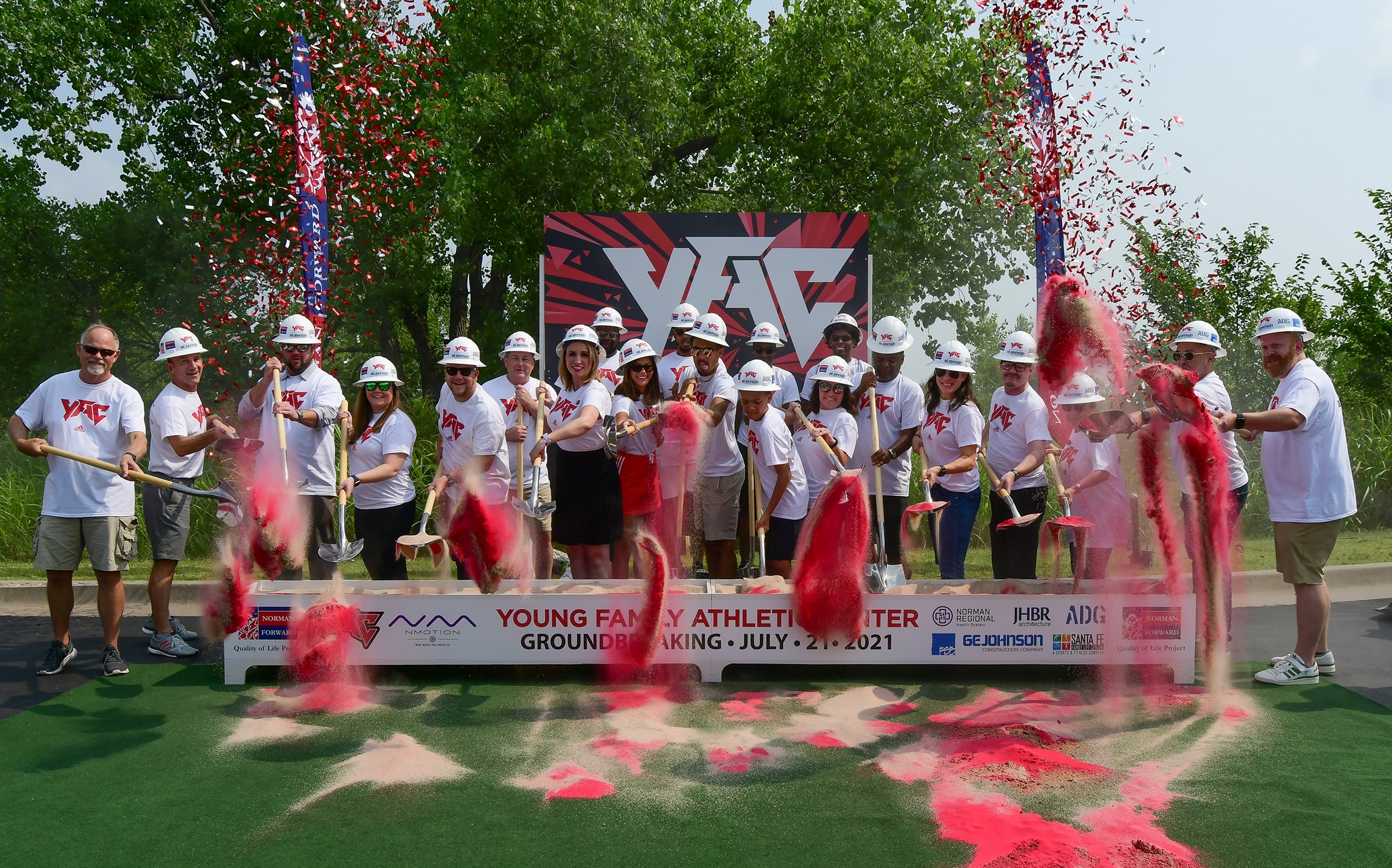 The City of Norman, Oklahoma, will have a new $36 million sports facility with 120,000 square feet of space thanks in part to a $4 million donation from the Trae Young family foundation.
The new facility will be called the Young Family Athletic Center, named after the former University of Oklahoma star and current NBA All-Star. The rest of the money will come from the Norman Forward program, funded in part by a half-cent sales tax that started in 2015.
"I'm so excited for this. It's going to be so fun," Young told the Norman Transcript. "It was definitely tough growing up as a kid and having to travel around the whole country, having to go to Dallas to play in a gym with eight courts in it or wherever. To be able to bring that here and have some of the biggest tournaments, Adidas tournaments, the biggest things are going to be here in Norman. It's just special, and for me that's all it's about.
The facility will include12 volleyball courts, eight basketball courts, two pools and concessions. The city hopes to see the project finished by March 2023.
"We are very lucky to have someone like Trae Young and his family who want to give back to the community," City of Norman Parks and Recreation Director Jason Olsen said at the groundbreaking.