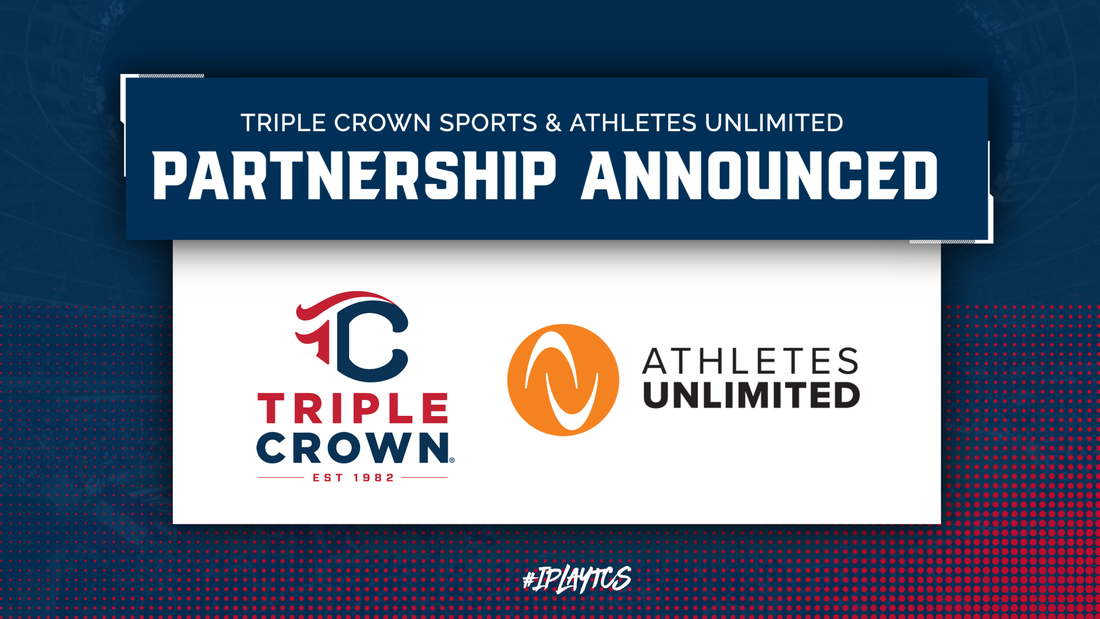 Triple Crown Sports and Athletes Unlimited have announced a partnership for 2023 that will combine the strengths of both organizations through cross-promotion and overall marketing support throughout the upcoming year.
Triple Crown Sports — based in Fort Collins, Colorado — produces more than 150 events in the youth and college arenas, with particular emphasis in baseball, basketball, softball and volleyball. Athletes Unlimited stands as a fit to TCS with its athlete roster in basketball, lacrosse, softball and volleyball.
"This strategic partnership with Athletes Unlimited is great news for all of the teams, coaches and players who play with Triple Crown Sports," said Andy Hansen, TCS chief marketing officer.  "AU continues to transform women's professional sports and now the TCS community will get first-hand insight into what's in store for AU in 2023. Keep an eye out for updates from AU throughout the season and special appearances at some of Triple Crown's top events."
The partnership will work to highlight the skills of female athletes and elevate the presence of women's sports. Triple Crown has a history of supporting women's athletics, starting with youth fastpitch and evolving into the national college space with the Cancun Challenge and Preseason/Postseason WNIT in basketball, the NIVC in volleyball and the NISC and Puerto Vallarta Challenge in softball.
"Everyone at Athletes Unlimited couldn't be more excited for this new opportunity to partner with Triple Crown Sports," said Matt Biggers, Athletes Unlimited senior director of marketing. "This partnership will allow us to combine the reach of both organizations to raise the level of awareness of all of the great things both organizations are doing in the world of girls' and women's sports."