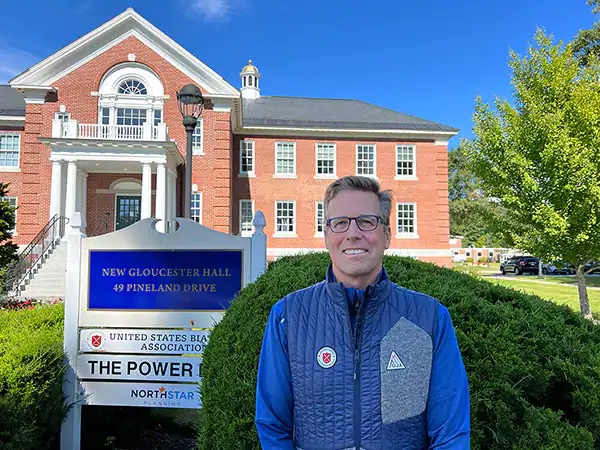 Jack Gierhart has been named interim chief executive officer for U.S. Biathlon and will oversee the organization on an interim basis as current President and Chief Executive Officer Max Cobb transitions this fall to become secretary general of the International Biathlon Union beginning October 17.
A longtime Olympic governing body leader, Gierhart will work with the U.S. Biathlon staff to maintain consistency of programs through the 2022-2023 season while supporting the board of directors in the search for a new chief executive officer. During his interim role, Gierhart will have a presence where he is needed, including the organization's Maine office as well as the team's training base in Lake Placid, New York, as the U.S. Biathlon board of directors is conducting a national search to recruit a permanent chief executive officer.
"Under Max's leadership we have established a strong athletic and administrative staff team," said board Co-chair Bob Hall. "U.S. Biathlon is fortunate for Jack's willingness to step in and provide continuity. He is well respected in the Olympic sports community and will be able to both lead our staff and represent us with the U.S. Olympic & Paralympic Committee."
Gierhart was a key leader at US Sailing, starting as marketing director and rising to lead the organization as chief executive officer for a decade. He recently completed a nine-month stint as interim chief executive officer of USA Fencing.
"Max, the staff and the U.S. Biathlon board have built a strong, focused organization with an exciting vision for the future of Biathlon here in the U.S," said Gierhart. "I'm excited to help the team continue serving the biathlon community and pursuing its 2030 strategy, while also working to ensure the next leader has a clear roadmap and can be productive on day one."