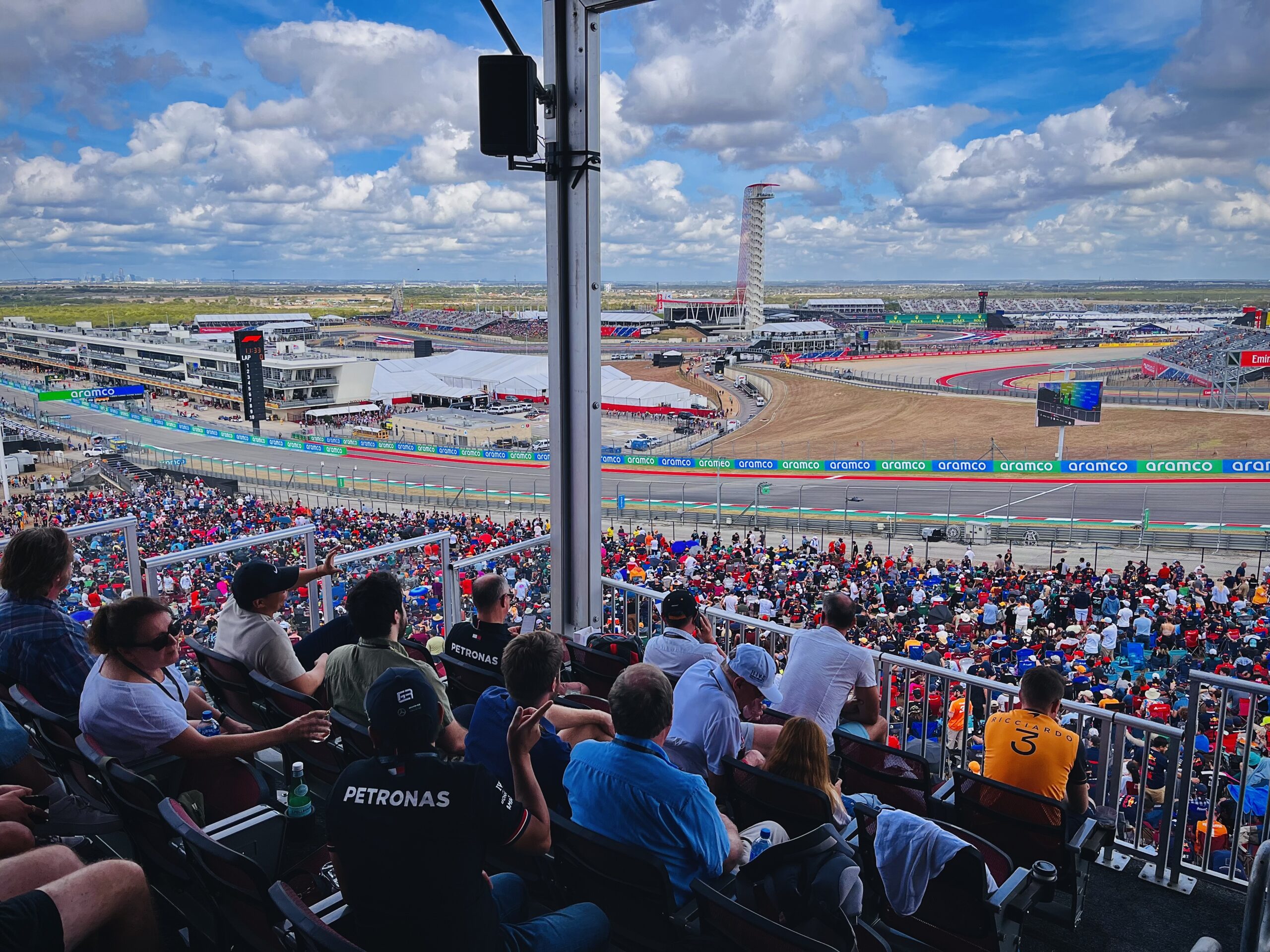 One of the biggest events in Texas is still buzzing a weekend after one of the world's most glamorous sports visit the Circuit of the Americas in Austin for the traditional U.S. Grand Prix.
COTA's Premium Clubs, supported by Elevate Sports Ventures, were packed over the weekend with packages snapped up in the SI Club and Big Red Club, the first year of the premier offering in views of the paddock, start/finish line and located by Turn 1 and Turn 2.
Via a series of combined travel packages, COTA and Elevate sold over 1,000 hotel rooms at more than 25 hotel properties including Austin Proper, Fairmount, Hilton Austin Downtown, Omni Hotel Downtown, Kimpton Van Zandt and more.
Travel package buyers who purchased combined Premium Ticket and Hotel Packages are primarily were from Texas, California, New York, Florida and Georgia. More than half of ticket buyers who historically attend the race are from outside Texas –and predominately from California, New York, Florida, and Colorado.
This marked the first time COTA has bundled its premium seating and hospitality with premium hotels, travel and concierge service. The individually curated packages include tickets and hospitality for the Grand Prix and fan concerts during the weekend plus ground transportation options and bespoke packages including hotel accomodations, on-site concierge service and access to exclusive events.
Austin has hosted the race — pandemic permitting — continuously since 2012. Austin's success over the past years, not just 2022, has increased F1's visibility throughout the United States and turned the country into one of the sport's biggest growth markets. This year a second U.S. stop was added in Miami, with the Grand Prix there returning to South Florida for another year early in next year's calendar.
And next year will bring a third U.S. stop with F1 releasing ticket details for its inaugural Las Vegas Grand Prix to be held in mid-November.
Pre-sale will be available on Ticketmaster to American Express card members at 10 a.m. PT November 1 through November 3. The priority interest list will receive access beginning shortly after the pre-sale ends on November 3 with public on-sale opening November 5.
Ticket prices will start at $500, and seating experiences with vantage points across the circuit. Formula 1 and Liberty Media are working together to promote the race in partnership with Live Nation Entertainment and the Las Vegas Convention and Visitors Authority.
"The Las Vegas Grand Prix is set to be an incredible event and in just over 12 months the best drivers on the planet will be racing through the streets of the entertainment capital of the world," said F1 President and Chief Executive Officer Stefano Domenicali. "It's going to be something no one will want to miss and the energy and enthusiasm for the race is already building. We know our passionate US fans and those from all over the world will want to be there to witness the thrill first hand."