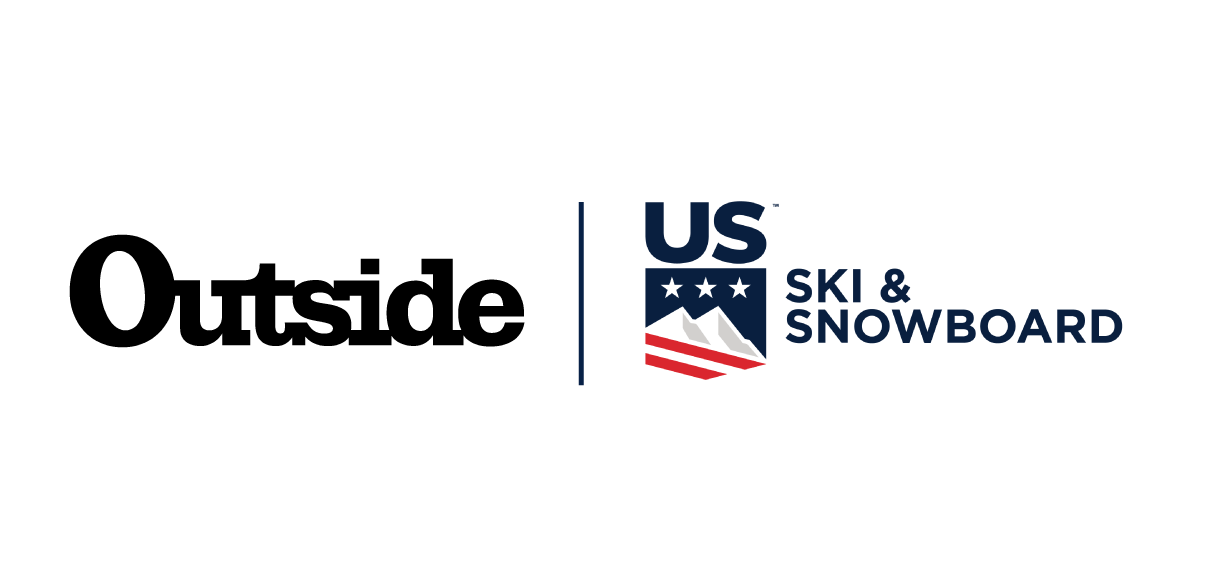 U.S. Ski & Snowboard and Outside Interactive, Inc. have announced a long-term strategic partnership to create and broadcast snowsports content.
For the first time, FIS World Cup alpine, cross country, freestyle, snowboard, and freeski events held in the United States will be available to stream on all Outside platforms, including OutsideOnline.com, SkiMag.com, the Outside App and Outside Watch. The partnership will also launch a bundled Outside Plus and U.S. Ski & Snowboard consumer membership.
"We are delighted about this new partnership with Outside," said Sophie Goldschmidt, U.S. Ski & Snowboard president and chief executive officer. "It enables the passionate fans of skiing and snowboarding in the United States to watch our major domestic events and to combine the U.S. Ski & Snowboard and Outside communities in an innovative multi-platform partnership. We have the most FIS World Cups on U.S. soil in history this winter and we are proud to showcase those incredible events with Outside to inspire new and seasoned ski and snowboard fans."
As part of the partnership, Outside becomes the streaming broadcaster of domestic U.S. World Cups, with more than 90 hours of competition in the 2022–2023 season's eight alpine, freestyle, snowboard and freeski domestic FIS World Cup events. The coverage will also feature never-before-televised snowboard and freeski qualifiers at the Toyota U.S. Grand Prix and Visa Big Air. In addition to these events, Outside will air new and archival non-event programming.
"We're honored to support the Olympic movement and help U.S. Ski & Snowboard nurture the next generation of American medal hopefuls," said Robin Thurston, chief executive officer of Outside. "Nothing could be more inspiring for a young skier than to watch champions come up through the ranks, dominate and take gold with the national anthem playing. With U.S. Ski & Snowboard, we're creating a one-stop resource where skiers and snowboarders will find motivation along with the world's richest archive of gear, travel, and instructional content."
The partnership will also lead to the creation of a unique membership bundle for U.S. Ski & Snowboard members, one that provides access to Outside Plus premium content, educational videos, SKI Magazine content, GPS mapping services, outdoor industry gear discounts and NASTAR, the largest public grassroots ski racing program in the world.
Outside will also have access to an extensive archive of ski and snowboard footage, as well as the opportunity to produce original content franchises with the team's athletes, coaches and other experts.