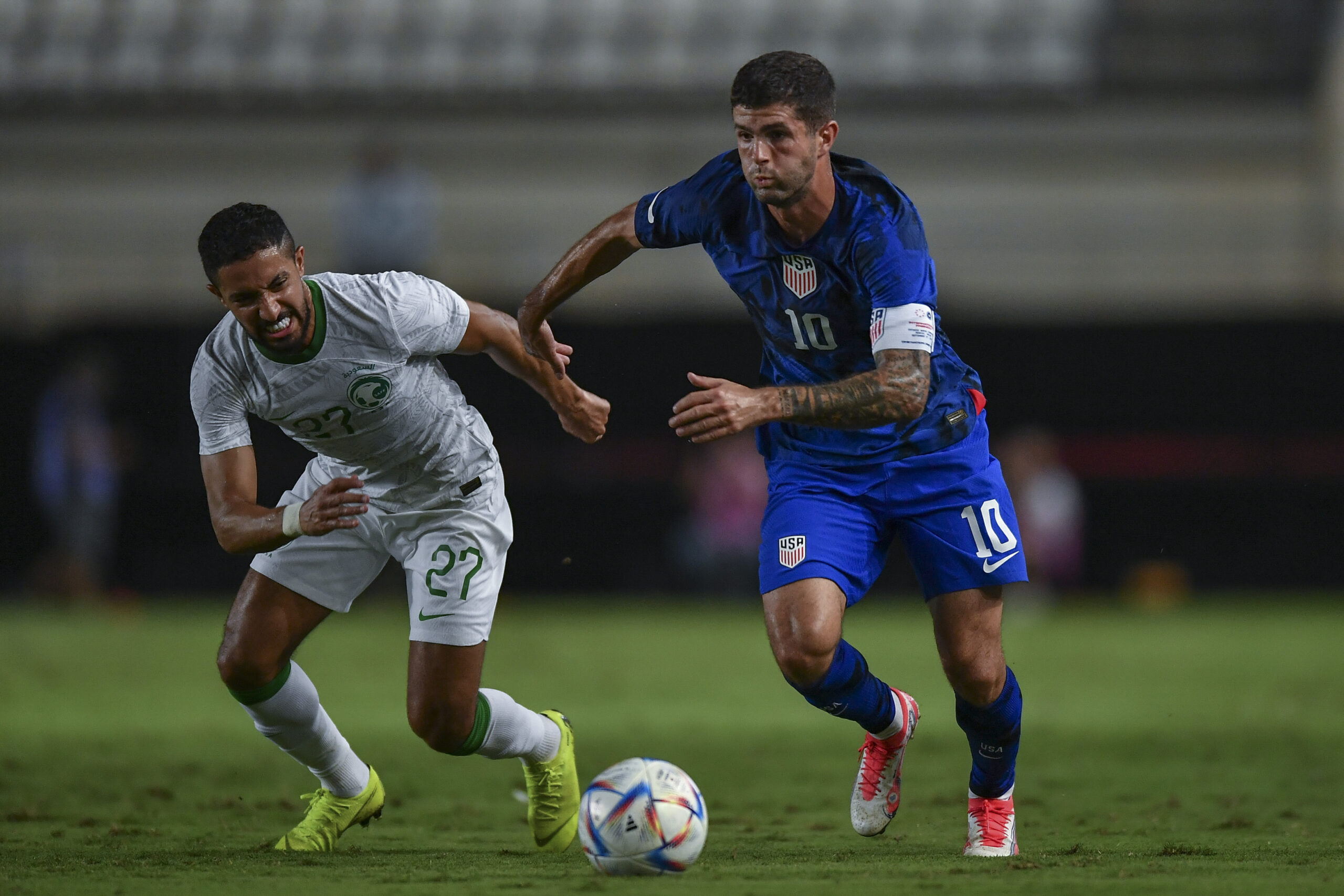 The United States will host the 2024 Copa América, the traditional South American tournament involving 10 national men's teams, which in 2024 will include six CONCACAF teams as part of a broader partnership between the confederations of North and South America in worldwide soccer.
South American soccer body CONMEBOL said Friday its 10 national teams will play the tournament out of their region after a deal with CONCACAF, which will have six teams in the expanded event according to their performances in the next CONCACAF Nations League. The agreement also includes placing four of CONMEBOL women's teams in a CONCACAF tournament, plus the creation of a new club competition.
"CONMEBOL and CONCACAF are united by historical and affective ties," CONMEBOL President Alejandro Dominguez said in a statement. "But above all, we are united by the passion, characteristic of all the Americas, for football and sports. We are determined to renew and expand our joint initiatives and projects. We want this passion to translate into more and better competitions and for football and its values to grow and strengthen throughout the hemisphere."
Ecuador decided not to organize the 2024 Copa America, as expected, due to public security issues. A move to the United States had long been rumored especially with the U.S., Mexico and Canada co-hosting the 2026 FIFA World Cup. Discussions with some U.S.-based potential venues are already underway for the 2024 Copa America, according to ESPN.
Argentina is the defending Copa America and World Cup champion. The U.S. have participated in the tournament four times previously, most recently in 2016, when they reached the semifinal when the centennial tournament was also held in the U.S.
For women's national teams, CONCACAF has invited the top four CONMEBOL national teams to participate in the 2024 CONCACAF W Gold Cup. The inaugural edition of this 12-team tournament will also be played in the United States. The two CONCACAF teams that will participate in the 2024 Summer Olympics (United States and Jamaica or Canada) will qualify directly for the W Gold Cup. The four guest CONMEBOL teams that will participate have been determined based on the results of the 2022 Women's Copa America: Brazil (champion) Colombia (runner-up), Argentina (third place) and Paraguay (fourth place).
CONMEBOL and CONCACAF will also organize a centralized "final four" style club competition featuring the best clubs from the respective confederations. The four participating teams (two from each confederation) will qualify through existing CONMEBOL and CONCACAF club competitions and the two confederations are working towards the first edition of this tournament being played in 2024.
"This is a partnership to support the ongoing growth of men's and women's football in Concacaf and CONMEBOL, and will truly be of mutual benefit to both Confederations," CONCACAF president Victor Montagliani said in a statement. "Working hand in hand with CONMEBOL, we will deliver elite competitions that will provide more opportunities for our federations, and that we know passionate fans want to see. We look forward to working together to ensure that football in both regions continues to thrive."