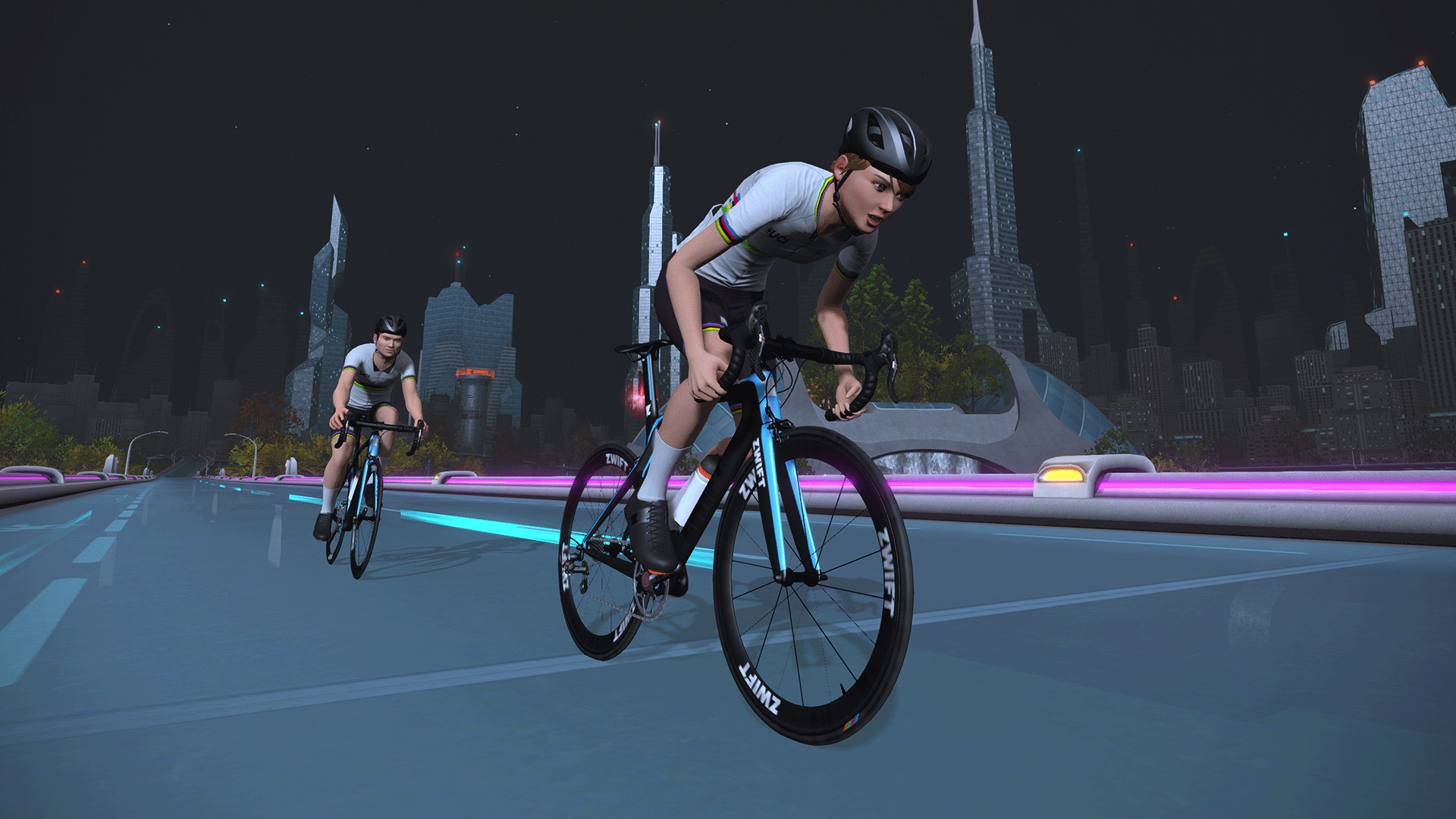 UCI, the international cycling federation, will partner with the indoor fitness platform Zwift to host the 2022 UCI Cycling Esports World Championships on a course set in futuristic New York.
The February 26, 2022, event will be held on a virtual course that will center around Central Park, with Zwift's New York map transporting riders and viewers 100 years into the future. The course will be staged on virtual elevated glass roads that take riders high into what the iconic Manhattan skyline may look like in the future.
Rolling roads and steep gradients are designed to make for a selective race. Both men's and women's elite fields will tackle two full circuits of the 22.5 km route before finishing at the top of the New York KOM, a 1.4 km climb with an average gradient of 6.1 percent and ramps of up to 17 percent. Field size, broadcast exposure, race distance and prize money will be equal for both men's and women's races.
"I'm excited for the opportunity to build on the success of last year's milestone event with the second UCI Cycling Esports World Championships," said David Lappartient, UCI president. "The Olympic Virtual Series held earlier this year showed how cycling esports has the ability to drive global participation in cycling. It is therefore exciting to reveal a new opportunity for emerging cycling esports stars enabling them to compete with household names from the UCI WorldTour peloton."
Five continental qualifiers will be held to enter the event, covering Oceana, Asia, Europe, Africa, and the Americas, open to top community esports competitors from around the world. Qualifying events will take place November 27–28. The top five from each race will be awarded a start in the elite division of the championships and will race for their respective national federation.
"I'm delighted that community racers will be offered this new pathway into the UCI Cycling Esports World Championships in 2022," said Eric Min, Zwift CEO and co-founder. "Cycling esports was born from community racing, no different to any other form of esports competition, and it's within this community where most of the talent lies. Cycling esports is a new discipline and skill, tactics and experience all play a huge role. I truly believe that we are creating one of the most accessible forms of competition."