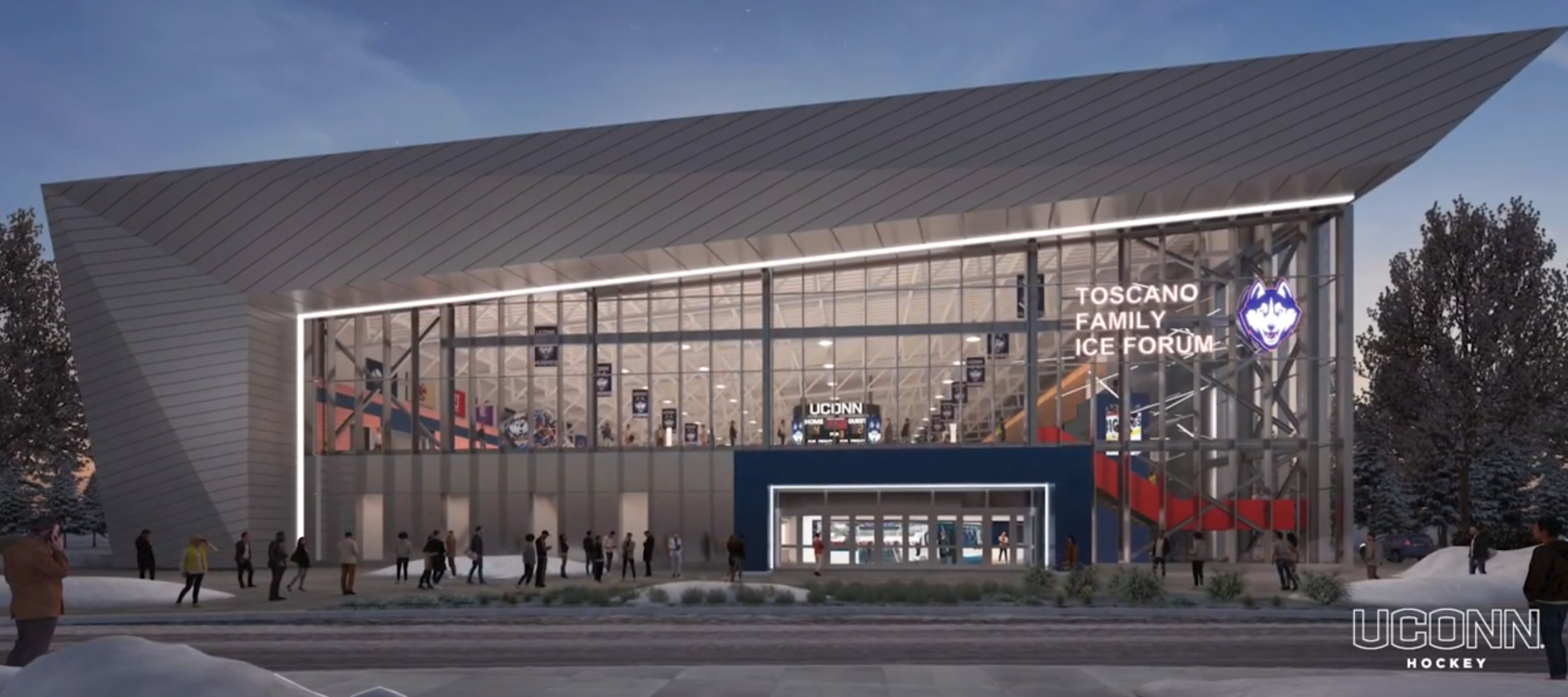 The new state-of-the-art ice hockey arena being constructed at UConn will be named the Toscano Family Ice Forum in recognition of University Board of Trustees chairman Dan Toscano and his family.
The naming of the new arena in Storrs, Connecticut, which will have a total capacity of 2,600, is contingent on final approval by the full board at its meeting on September 28.
"Dan Toscano and his family have been remarkable friends and supporters of UConn and our athletics programs for many years, and are passionate hockey fans," said Director of Athletics David Benedict. "Our men's and women's programs compete in the strongest hockey league in the nation, and with the help of this gift they'll now be playing in one of the best campus ice arenas. The amenities in this state-of-the-art facility will transform the fan experience and provide every resource for our student-athletes and coaches to compete at a championship level."
Toscano and his wife, Tresa, have been donating to UConn for more than 25 years, with the majority of their support directed toward students with financial need, attracting top faculty, and athletics.
"UConn has had a profound impact on my life and its quest for eminence in everything it does has become a passion for my family," said Toscano. "It's not just giving back for us. We invest in the ambitions of the next generation and the faculty and staff that show them the way."
The Huskies' new ice hockey home is scheduled to open in January 2023. The new facility will have a large scoreboard with state-of-the-art sound and lighting features.
The team facilities include full training and support for student-athletes, including team lounges, locker rooms with video displays, training space with a hydrotherapy area and a strength and conditioning room. It will also include areas such as coaches' offices, a media working room, dining area, academic counseling/study room and support services areas.