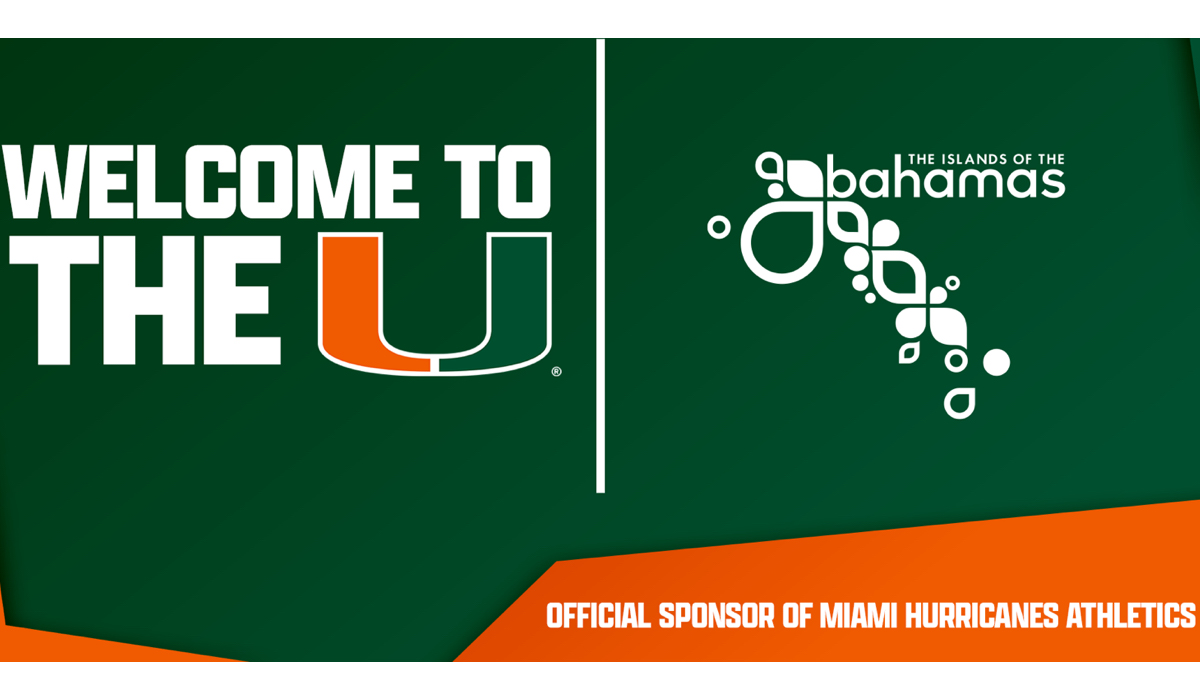 The Bahamas Ministry of Tourism, Investments & Aviation has become the official destination partner of University of Miami's athletics program through a strategic multi-year partnership.
"We are pleased to enter into this exciting multi-year partnership with University of Miami Athletics and, by extension, their students, faculty, and alumni, many of whom have Bahamian roots," said Chester Cooper, deputy prime minister and minister of Tourism, Investments & Aviation. "We have a longstanding historical relationship with the state and Miami in particular, where many Bahamians have resided for decades, attended UM and made their new homes in places such as Coconut Grove."
Hurricanes fans can look forward to special promotions for select sporting events, including the 2023 Baha Mar Hoops Bahamas Championship set for November 17–19. The partnership includes game presenting sponsorships, Bahamian themed promotions and on-site activations across Miami's football and basketball programs, as well as opportunities for fans to win prizes and giveaways.
"We are proud to join efforts with the Ministry of Tourism, Investments & Aviation of The Islands of The Bahamas, the official 'Destination Partner' of Miami Athletics, as they share our commitment to work with partners who will enhance the fan experience," said Chris Maragno, senior vice president, Hurricanes Global Partnerships. "As The Bahamas is only a 30-minute flight for a large portion of our fan base, we are looking forward to showcasing the uniqueness of The Islands of The Bahamas."
This multi-year partnership with Miami is part of The Bahamas' national "Sports in Paradise" initiative, which positions the country to host sports related meetings/conferences, tournaments, events and more. The partnership was facilitated by Legends.
"I expect that this partnership will enable us to achieve synergies that will highlight all the offerings of The Islands of The Bahamas and expand new opportunities for partnership in training and education," Cooper said. "We see this area of sports engagement as a critical part of our nation's tourism product moving forward."