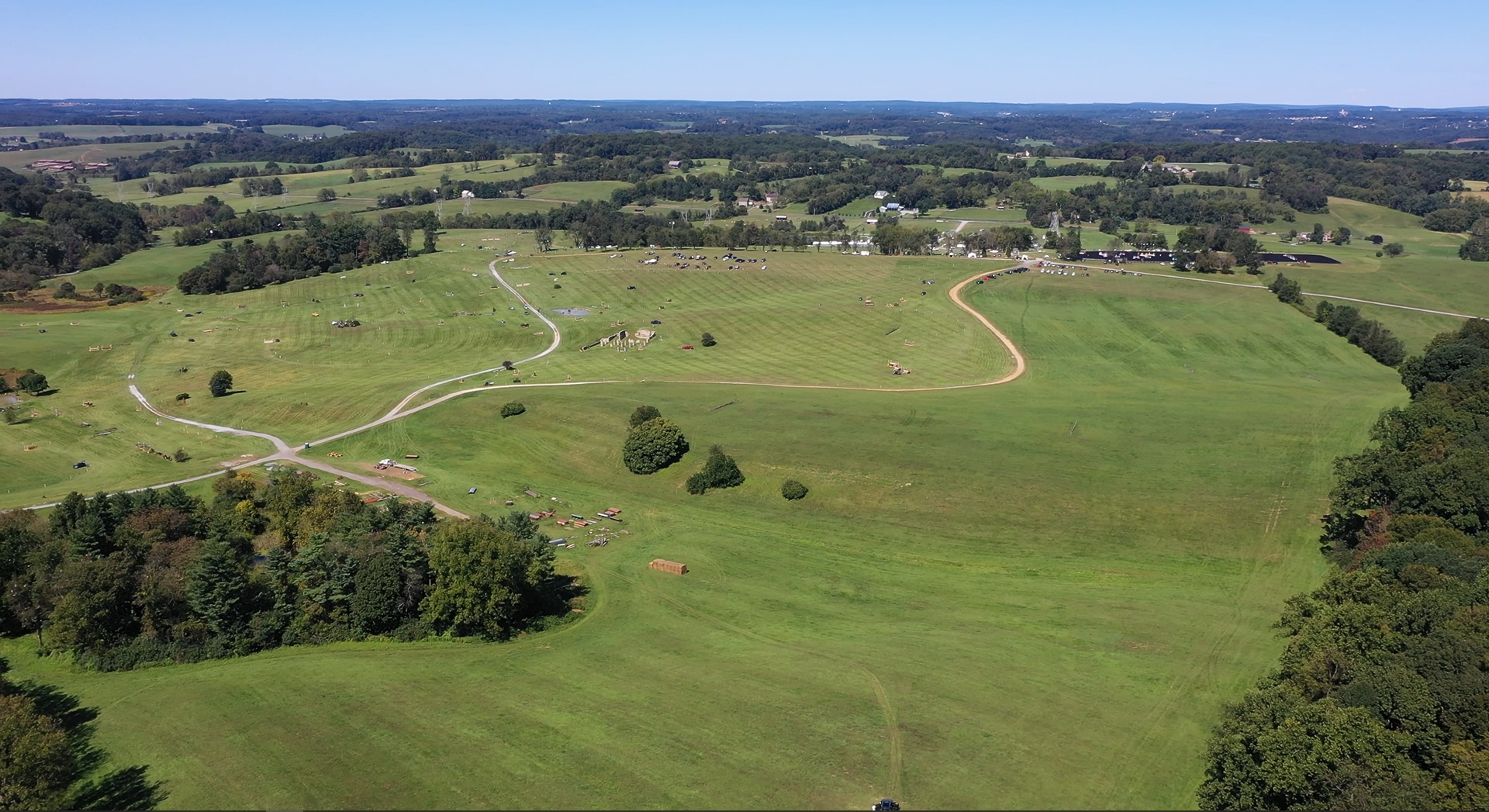 In central proximity to Philadelphia, New York and Washington, D.C., the Brandywine Valley is an ideal location for Mid-Atlantic sporting events, easily accessible from the Philadelphia International Airport and I-95. Pair the right facilities and accommodations of nearly 4,000 rooms with surrounding entertainment to create the perfect play for your event – save the Hail Mary's for the game. Indoors, outdoors, or on ice, Chester County can accommodate even the most unconventional sporting events, from mud runs and lantern festivals to national curling championships and equestrian competitions. In 2022, the Brandywine Valley was proud to host the USA Archery Target Nationals & U.S. Open. Expand your brand in the Brandywine Valley; read on for facility details to inspire your event.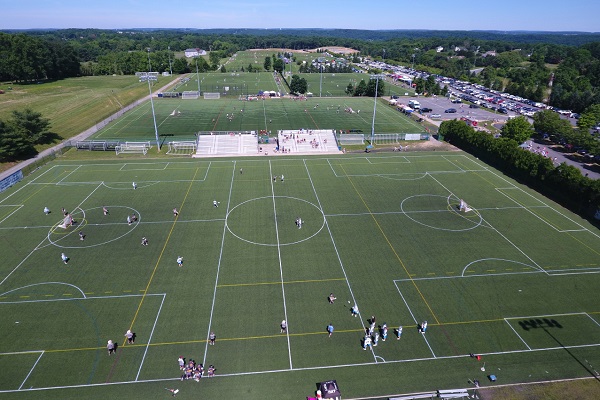 United Sports is the largest multi-sports facility in the region. Designed for tournament play, the complex is home to elite level soccer, field hockey, volleyball, and lacrosse tournaments. The massive 127,000 square foot indoor facility houses two turf fields, a fieldhouse and a sport court. Outside, the complex includes 6 grass fields and four lighted turf fields, including a championship field seating 1,200 spectators.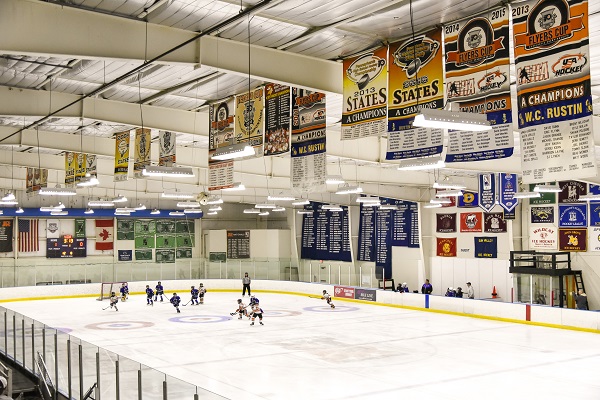 Ice Line is a premier ice-skating facility, consisting of four NHL regulation rinks each seating 500 spectators. Home to the Junior Flyers, Ice Line hosts a variety of tournaments, camps, and clinics, including the 2019 USA Curling Arena National Championship. The Goal Line Pub, Ice Line's full-service restaurant, overlooks rink 4.
West Chester University offers facilities for all athletic endeavors, with a total of eight outdoor fields and abundant parking for players and spectators. John A. Farrell stadium welcomes football, track, and various field events, seating 7,500. Hollinger Fieldhouse seats 2,500 for basketball, indoor track and field, volleyball, and diving. For aquatic events, the 12-lane Graham Natatorium seats 1,000 spectators. Five multi-purpose grass fields and three multi-purpose turf fields host field hockey, lacrosse, soccer and rugby tournaments.
For more traditional field space options, the West Chester Area School District and West Chester Area Soccer Association Sports Complex feature impressive turfs and facilities.
A region rich in equestrian history, the Brandywine Valley boasts a variety of equine venues. The Devon Horse Show & Country Fair facility features two lighted outdoor arenas and five covered grandstands with seating for more than 3,000 spectators. Forty booths and a covered pavilion line the paths of the tree-shaded fairgrounds. The facility also provides a ticket office, an announcer's booth, judges' stands, and a press room. There are four parking lots with RV hook-ups for 20 vehicles. Acres of adaptable multipurpose field space at Ludwig's Corner Horse Show Grounds and Plantation Field provide endless possibilities for large events, equine or otherwise.
To learn more about the region and explore all of its facilities, visit BrandywineValley.com/Sports. Planning is as breezy as the beautiful countryside with complimentary event planning services: connect with Travis Geiser for more information.