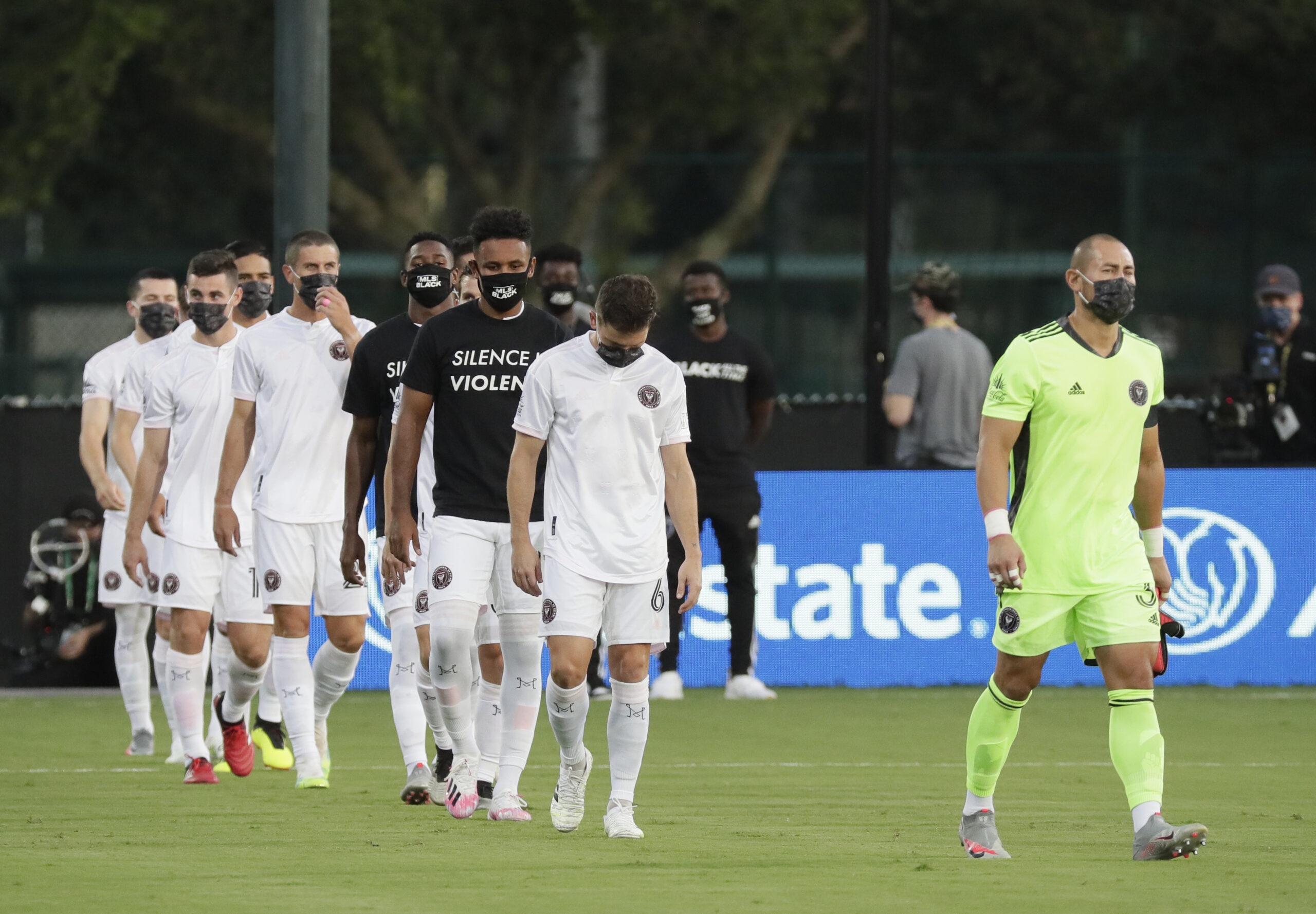 For so many teams at all levels of sports, having a bubble burst used to mean they would not get into the NCAA Tournament, or would have their playoff chances extinguished on the final day of the regular season. These days, having a bubble burst means much, much more.
For nearly every professional sports league, the concept of a "bubble" has some disparity but ultimately means the same thing. In this time of the COVID-19 pandemic, having sports again to enjoy — via television and streaming, almost always not in person — means that players and teams have to live in a restricted area. As collegiate athletics struggles to set up environments where athletes can feel protected, that process is much easier in professional sports thanks to collective bargaining and increased financial strength.
During the recent "Road Ahead" webinar hosted by Sports Business Journal, executives from a cross-section of leagues and events each talked about their respective types of bubbles and protected environments in which they will be — or have been — conducting events, giving an in-depth look at how one broad idea of holding events can be modified in different ways.
The NBA Begins its Experiment
Just because of its size — and its standing as the first pro league to suspend play in March, now seen as a prescient move — the NBA's bubble in Orlando, Florida, has been in place for two weeks with scrimmages having started and the regular season scheduled to resume on Thursday with an eight-game sprint before the playoffs. There have been no positive tests, NBA Commissioner Adam Silver said, which is the most important part of the early days.
"When we chose to go to Orlando, we weren't looking at anything like the case rate they have now," Silver said. "Nevertheless, we built our protocol to protect us from cases around the community. … To me, there's no doubt it's safer on the campus than off.  And one thing we've learned with this virus is to stay humble."
Silver noted that his league's bubble must stay intact through the NBA Finals in mid-October, three months from now. "Our governors and our players were all determined to see if we could find an opportunity for us to play," he said. "It wasn't as if we were determined to play no matter what. Health and safety have been paramount all along. Things could happen on campus that could lead us to shut down if we need to."
MLS Plans for Beyond the Bubble
The NBA was not the first league to have a bubble in Orlando, with Major League Soccer's "MLS is Back" Tournament having started two weeks ago at the ESPN Wide World of Sports Complex. The tournament started on an ominous note with FC Dallas and Nashville SC having to withdraw after a series of positive tests on both teams. But since those teams were taken out of the competition, the last two rounds of testing throughout the bubble have had no positives.
Having to withdraw teams and reshuffle the schedule on a moment's notice was a teaching moment for any league, said MLS Commissioner Don Garber: "You can't plan enough and you must accept that even if you have the best laid plans, you must be flexible and nimble because something will happen that will change your plans in a nanosecond."
The league has used its bubble tournament to experiment especially on the broadcast side, showcasing the ability to have sponsor activations on a scale not seen before. That said, the league has made it clear that once outside the bubble, the games will continue.
"We will be back in our home markets," Garber said. "We're working through those protocols now, working through the schedule now, working through that start date. But without doubt, we will be playing games in our home markets sometime later in the summer — if not the end of August."
Baseball Starts its Road Back
Home markets for the entire season — such as it is with 60 games — is the plan for Major League Baseball. Having the season start July 23 was a long and hard road with tempestuous negotiations between the league and players union, with games played without fans but at least in home markets with the exception of the Toronto Blue Jays, which may have to play the entire season on the road because of cross-border travel regulations between the United States and Canada.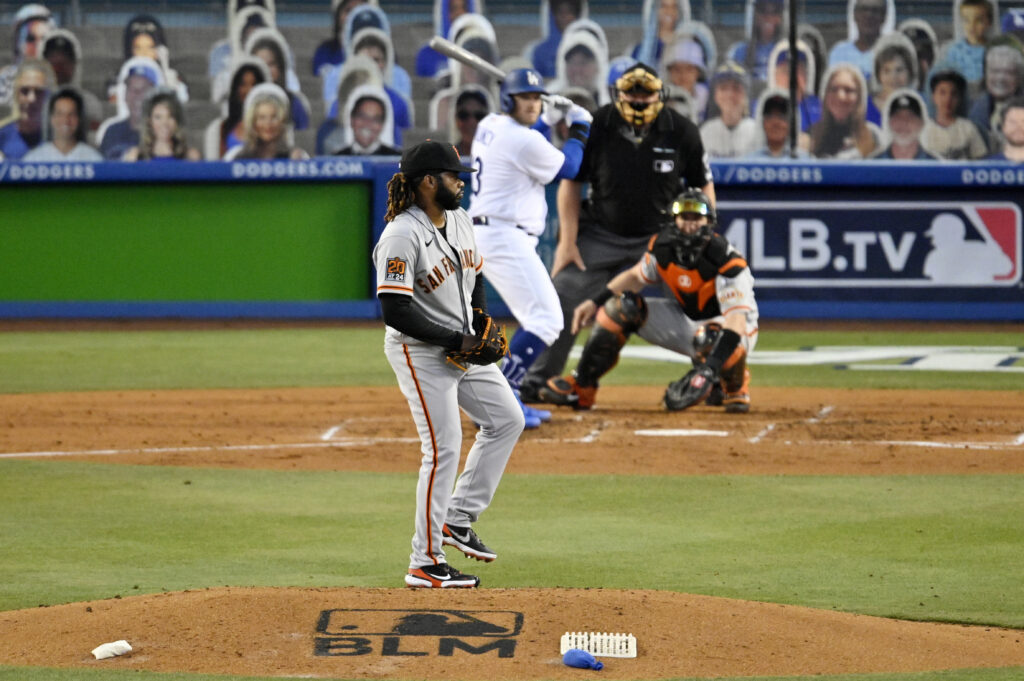 "We're not playing in a bubble of course as an industry, but I think we've done a nice job creating 30 bubbles for ourselves and I can tell you that our players have never felt as safe as they do when they're together," Arizona Diamondbacks President Derrick Hall said. "There could be some bumps in the road and challenges in the future, but so far it's been really good."
While those within the league are almost universally encouraged about the return-to-play protocols, "of course there is a lot of anxiety," Boston Red Sox President Sam Kennedy admitted. "You just don't know what is around the corner and our job is to see around corners. This is unlike any challenge that anyone has ever seen."
Tennis Plans for Big Events
The U.S. Open will have a bubble for players for nearly a month when it hosts the rescheduled Western & Southern Open, typically held in Cincinnati, from August 19–28 in New York before the U.S. Open starts August 31 and goes for two weeks. Players will be tested upon arrival and at least once per week, with restrictions on how many people can accompany them for the event.
Only Arthur Ashe Stadium and Louis Armstrong Stadium will have a full complement of line judges and ball people. On outer courts, Hawkeye technology will guide the lines and only three ball people will be on hand. While fans will not be on the grounds, U.S. Tennis Association Chief Revenue Officer Lew Sherr said the USTA plans to have video boards with fans in the main stadiums and also set up virtual player boxes for players.
The U.S. Open is also different than MLS, the NBA or MLB in that it is a standalone event as part of a worldwide tour. The rescheduled French Open will be two weeks after the hard-court Grand Slam is completed, leading to a whole set of issues for the USTA with international travel and crossing borders.
"We are all systems go and we are working as fast and as hard as we can to stage this year's event," Sherr said. "One of the issues we're working with is travel related, (making sure) athletes are able to participate than get over to Europe without having to isolate … We're optimistic and feeling really good that this is going to happen."
The USTA's approach to the event has also changed in the past few weeks in trying to keep fans involved virtually since they will not be at the event in person: "I think early on there was so much uncertainty and so much fear, we felt that playing with no fans on site wouldn't be a spectacle for our sport," Sherr said. "Fast forward a couple months and I think all of us look at it very differently and if we pull this off it would be an incredible accomplishment and testament to the resiliency of New York."
More Than Sports
Leagues also have been working to recognize and respond to the racial injustice movement that has spread throughout the country. Before the first game of the MLS is Back Tournament, the league had 135 players from its newly formed Black Players Coalition surround the field for a long moment of silence that reverberated around social media and, in Garber's words, "made me more impressed and more proud than any other moment in my time as commissioner of the league."
Garber added that the league is working with the group to make sure that there will be changes made in the front offices of teams and the league to make sure players have more opportunities in their post-playing careers.
"It was perhaps one of the most important and arguably one of the more emotional time periods for me as I have been leading this league," he said. "I'm incredibly proud of how they've stepped up and how they'll continue to lead in this area."
The Red Sox also drew attention when it put a Black Lives Matter billboard outside Fenway Park, visible to those driving by on the Massachusetts Turnpike. "This will be my 19th year with the Red Sox and the years that we've had success on the field, the diversity within our roster and makeup of our team was a group of men from all walks of life coming together to achieve a goal," Kennedy said. "We have a platform that is so robust, we have a moment here that we can jump into and really make a big difference in the communities that we serve."
The NBA, of course, has been seen as a leader in pushing inclusion throughout its league. The league's courts in the Orlando bubble will have an unmissable "Black Lives Matter" label on the court broadcast throughout the world each game. Silver said the league and union are close to establishing the framework of a foundation that will be focused on economic empowerment throughout the Black community.
"If we put our collective resources to work on creating additional advancement within the Black community in business roles, that was something we could have a direct impact on," Silver said. "We wanted to ensure that we put an infrastructure together so that we could set clear targets, have measurable results and I think we can really make an impact in that particular area."