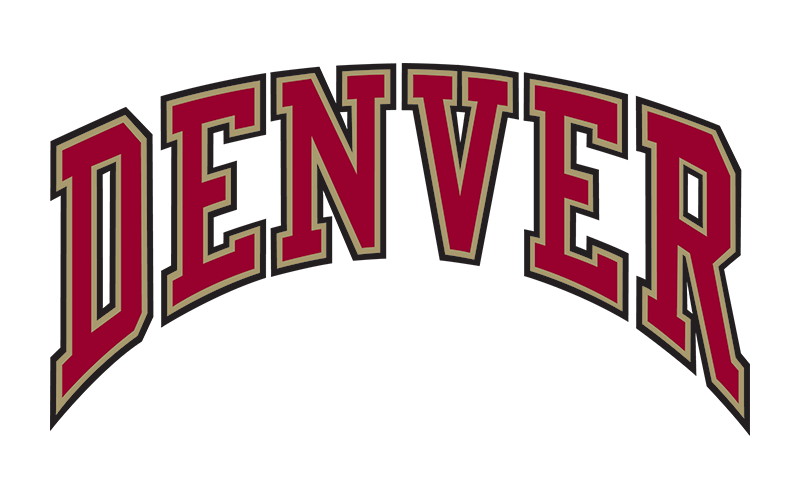 USA Triathlon is moving closer to its goal of 40 universities in order to gain NCAA championship status for the sport, announcing that the University of Denver will add women's triathlon to its varsity sports offering. The addition of the university—the first Division I school in Colorado to add the sport—will give USAT 37 participating universities.
Women's triathlon is considered an emerging NCAA sport but has the possibility to become a championship level sport once 40 schools sign on to participate. USAT, the national governing body for the sport, is leading the effort to add collegiate programs.
The University of Denver, which will begin competing in fall 2020, becomes the ninth Division I level school to offer triathlon nationwide. Colorado Mesa University in Grand Junction, a Division III school, also offers the sport in Colorado. Denver's program will be made possible through a grant from the USA Triathlon Foundation, which distributes support to select NCAA membership institutions to develop, implement and sustain women's triathlon programs at the varsity level.
"On behalf of the University of Denver, we are excited to add the sport of women's triathlon to our fall lineup," said Karlton Creech, University of Denver vice chancellor for athletics, recreation and Ritchie Center operations. "The USA Triathlon Foundation grant, and grants like it, provide excellent opportunities for colleges and universities to sponsor emerging women's sports across the country. This addition will help us attract new students from across the country as our coursework, our campus and the Rocky Mountain backdrop provide future Denver triathletes with the opportunity to pursue success at the highest level in the classroom and in competition."
Triathlon has been on the NCAA's emerging list since 2014, a designation that gives USA Triathlon a 10-year window to demonstrate the sport's sustainability. The NGB is trending in a positive direction with 28 schools having signed up since 2017.
"The addition of the University of Denver to the women's collegiate triathlon family is groundbreaking for several reasons," said Rocky Harris, USA Triathlon CEO. "Colorado is one of the nation's thriving triathlon hubs. With DU's prestigious academic reputation, and as the first Division I program in the state to add the sport, the school is sure to attract top student-athletes and become a force on the national stage."
The following schools have added triathlon at the varsity level:
NCAA Division I
Arizona State University (Tempe, Arizona)
Delaware State University (Dover, Delaware)
East Tennessee State University (Johnson City, Tennessee)
Hampton University (Hampton, Virgina)
Texas Christian University (Fort Worth, Texas)
University of Denver (Denver)
University of San Francisco (San Francisco)
University of South Dakota (Vermillion, South Dakota)
Wagner College (Staten Island, New York)
NCAA Division II
American International College (Springfield, Massachusetts)
Belmont Abbey College (Belmont, North Carolina)
Black Hills State University (Spearfish, South Dakota)
Colorado Mesa University (Grand Junction, Colorado)
Daemen College (Amherst, New York)
Davis & Elkins College (Elkins, West Virginia)
Drury University (Springfield, Missouri)
Lenoir-Rhyne University (Hickory, North Carolina)
King University (Bristol, Tennessee)
Montana State University Billings (Billings, Montana)
Queens University of Charlotte (Charlotte, North Carolina)
St. Thomas Aquinas College (Sparkill, New York)
Southern Wesleyan University (Central, South Carolina)
Wingate University (Wingate, North Carolina)
NCAA Division III
Calvin College (Grand Rapids, Michigan)
Central College (Pella, Iowa)
Coe College (Cedar Rapids, Iowa)
Concordia University Wisconsin (Mequon, Wisconsin)
Eastern Mennonite University (Harrisonburg, Virginia)
Guilford College (Greensboro, North Carolina)
Mary Baldwin University (Staunton, Virgina)
Millikin University (Decatur, Illinois)
Milwaukee School of Engineering (Milwaukee)
North Central College (Naperville, Illinois)
Northern Vermont University-Johnson (Johnson, Vermont)
Transylvania University (Lexington, Kentucky)
Trine University (Angola, Indiana)
Willamette University (Salem, Oregon)