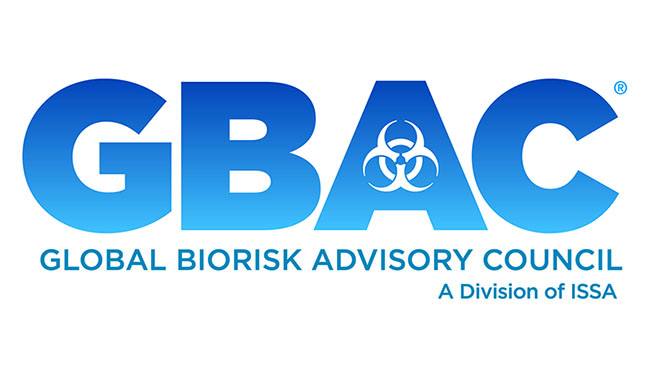 USA Triathlon and the Global Biorisk Advisory Council have announced a partnership that will help race directors and race management companies meeting the highest levels of cleanliness and safety at their events while minimizing risk from the coronavirus and other infectious agents.
While GBAC has been partnering with venues around the country including convention centers since the pandemic began, USA Triathlon is the first national governing body to partner with the organization and its GBAC STAR Event Accreditation Program. The partnership marks the first time GBAC is offering its accreditation to events, as opposed to buildings and venues.
"GBAC STAR Event accreditation will help USA Triathlon race directors gain a more robust knowledge of cleaning, disinfecting and disease mitigation practices, adding one more layer of accountability to their events in the post-COVID-19 era," said USA Triathlon CEO Rocky Harris. "As athletes across the country return to in-person racing — and as local authorities make decisions around permitting and resource allocation — they are looking for events with transparent and thorough safety practices in place. The GBAC STAR accreditation program will help race directors provide validity of a clean, safe and healthy environment that will instill confidence among athletes, volunteers, spectators and the local community."
Race directors said they were encouraged by the partnership.
"As we are returning to racing, it is exciting to go back to doing what we love and know so well," said Eva Solomon, founder and CEO of Epic Races and co-chair of the USA Triathlon Race Director Committee. "With all that has transpired the past year, race safety has taken on a broader definition, and we are continuing to learn and implement new methods and routines to keep our athletes safe. I am grateful for GBAC Star Event accreditation to ensure that I have the knowledge and tools that I need."
The collaboration is part of USA Triathlon's Safe Return to Multisport initiative, which allows race directors to demonstrate their commitment to responsible practices while giving athletes peace of mind as they return to in-person racing. It is also a component of the organization's "Race Local, Compete Nationally" initiative presented by TriBike Transport, which provides USA Triathlon race directors with added resources and promotional support.
As part of the GBAC program, each race director must complete the GBAC Fundamentals Online Courses: Cleaning & Disinfection Principles and comply with cleaning, disinfection and infection prevention protocols and procedures. Courses take two to three hours and participants learn infection and contamination control measures for infectious disease outbreak situations.
Since it launched in May 2020, GBAC STAR has accredited organizations such as Hyatt, American Airlines aircraft fleet and Admirals Club lounges, convention centers and venues across the NFL, NBA, NHL, and MLB.
"We are grateful for USA Triathlon's partnership and commitment to GBAC STAR," said GBAC Executive Director Patty Olinger. "Together, we will help multisport event directors implement strict protocols for biorisk situations that foster clean, safe and healthy environments now and in the future."