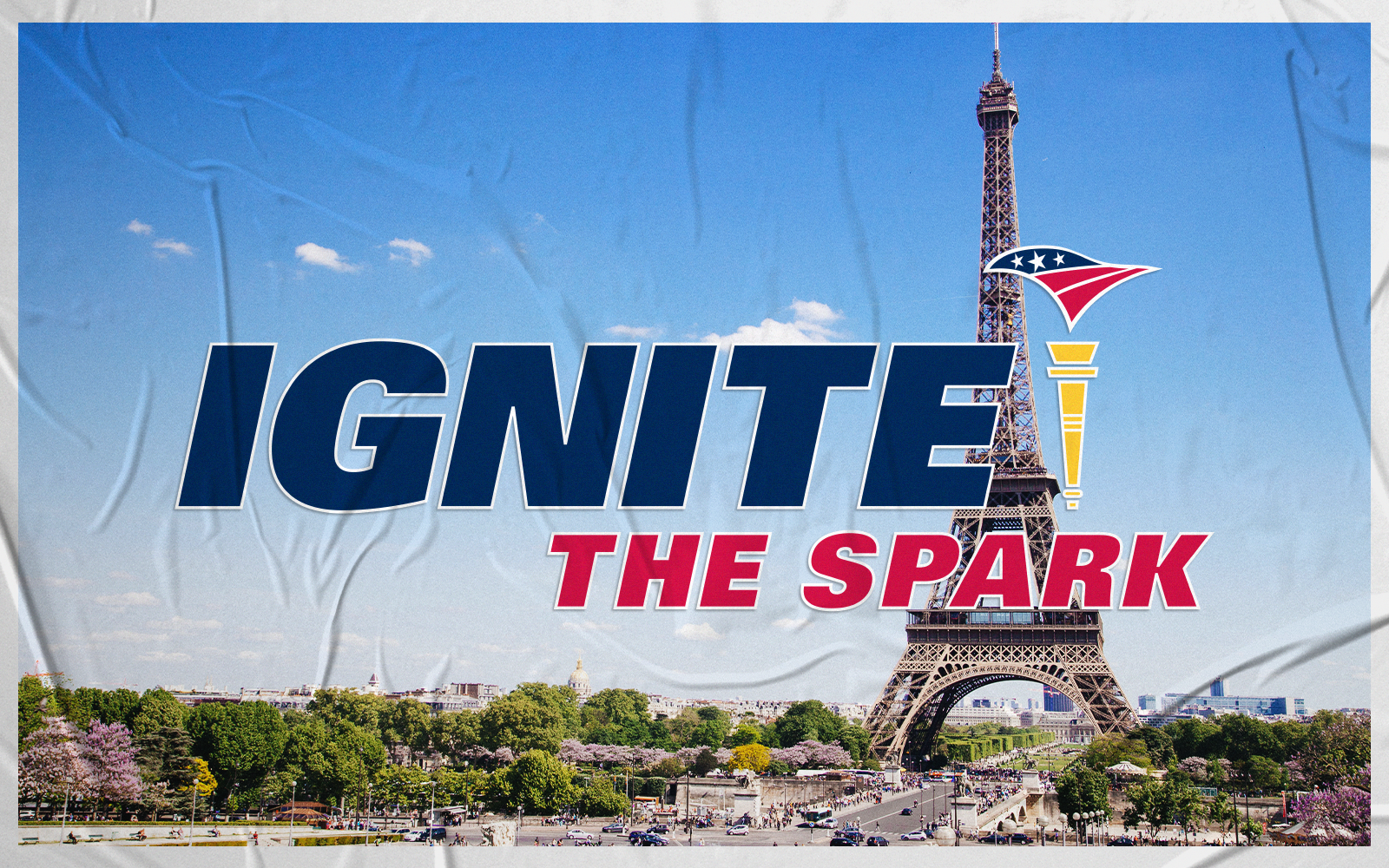 USA Triathlon and the USA Triathlon Foundation has unveiled its Ignite the Spark campaign, a marketing and fundraising initiative that celebrates the multisport community, with one year to go until the opening ceremonies for the 2024 Olympic and Paralympic Summer Games in Paris.
The campaign serves to empower triathletes — from U.S. Olympic and Paralympic hopefuls to age group athletes, race directors, coaches and clubs across the United States — to be advocates for the sport by contributing financially to the next generation of triathletes and through sharing their stories. Ignite the Spark showcases the qualities of multisport to both celebrate the community's current participants and encourage aspiring multisport athletes to take part.
"By harnessing the collective spirit of multisport through sharing the lessons, achievements, and journeys of our members, Ignite the Spark will serve as our rallying cry to unify and uplift our community as we work together to grow our vibrant sport," said Victoria Brumfield, USA Triathlon chief executive officer.
Ignite the Spark will celebrate the achievements of the 2024 U.S. Olympians and Paralympians before ahead of the 2028 Games in Los Angeles.  USA Triathlon will encourage members to get involved by submitting their own stories that could be featured on USA Triathlon's website, social channels and in USA Triathlon Magazine. Ignite the Spark is part of the USA Triathlon Foundation's campaign to continue to accelerate the growth of the sport ahead of LA28 by encouraging youth participation.
"Once every four years, we are presented with the unique opportunity to show multisport and USA Triathlon to the world through our Olympic and Paralympic athletes," Brumfield said. "As we head into the 2024 Paris Olympic and Paralympic Games and beyond, we not only have the opportunity to share stories of perseverance and triumph of our elite athletes, the communities surrounding them on their path to the Games, and our grassroots athletes, we also have the opportunity to accelerate from Paris looking toward Los Angeles 2028 and make a collective effort to fuel the growth of our sport."