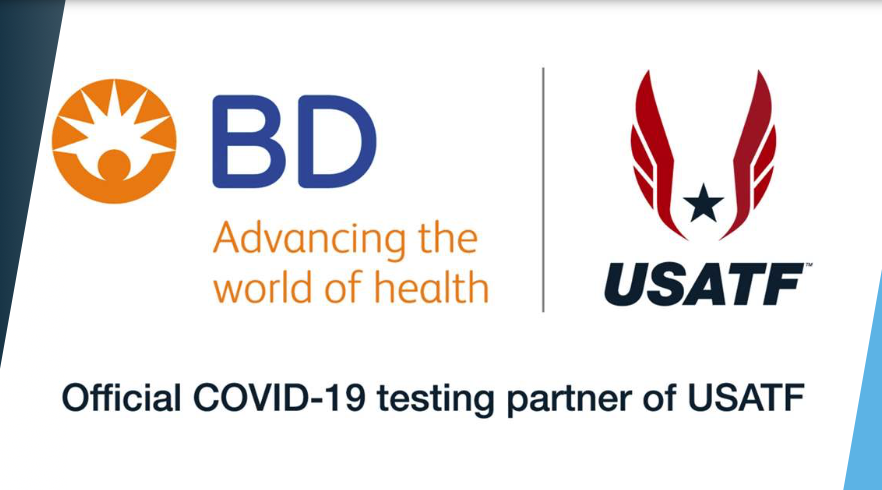 USA Track & Field has partnered with BD, a global medical technology company, to provide rapid COVID-19 testing for USATF athletes at select meets. The goal is to help USATF professional athletes return to competition safely through the use of the BD Veritor Plus system, a rapid result antigen test that can detect the coronavirus that causes COVID-19. Results through the system are available in 15 minutes.
"Providing USATF athletes a safe place to compete is always our top priority but during a pandemic, we needed to find a partner that could provide rapid COVID-19 testing expertise in order to give our athletes peace of mind as they focus on competing," said USATF Chief Executive Officer Max Siegel. "Partnering with BD will give our athletes confidence that they can focus on doing their best on the field of play."
As the official COVID-19 testing partner of USATF, tests using the BD Veritor Plus System will be conducted at the governing body's Journey to Gold events. That series includes outdoor events where athletes will qualify for the upcoming U.S. Olympic Team Trials in Eugene, Oregon. USATF will require pre-travel testing for the trials themselves, with testing for athletes, coaches, officials, agents, medical and meet management staff to be conducted every two days throughout the event. USTAF will use both BD's antigen test and additional PCR tests at the trials.
"BD is committed to helping people around the world get back on track with their normal lives as soon as possible, which includes providing a safe environment for athletic competitions," said Dave Hickey, president of life sciences for BD. "As the official COVID-19 testing partner of USA Track and Field, we're excited to be supporting these world-class athletes – as well as event organizers and other personnel – as they get back on the track and compete to qualify for the U.S. Olympic Trials."
Through the first two Journey to Gold meets, 410 COVID-19 tests have already been administered with two positive results.