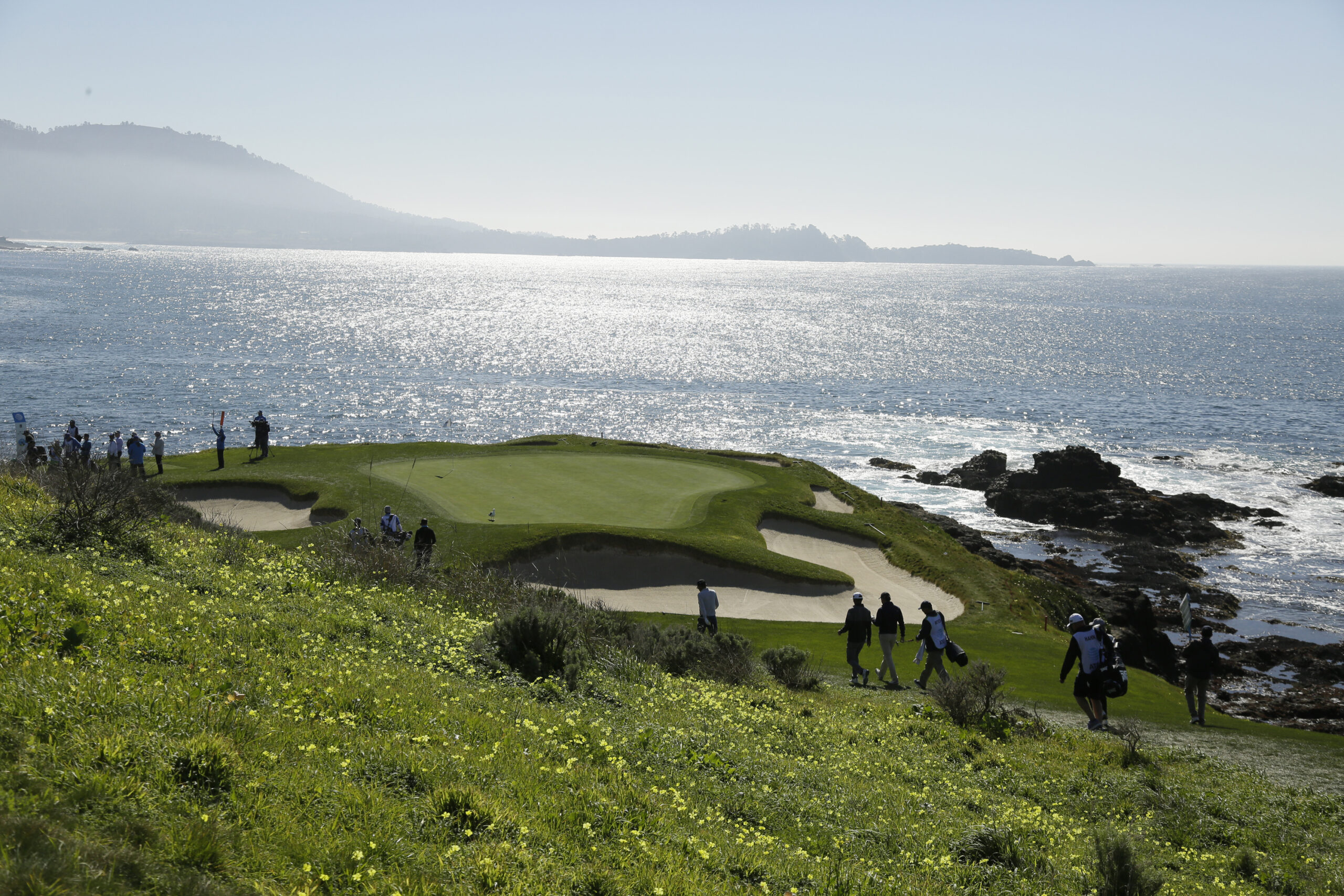 One of the most iconic golf courses in the United States will have eight major championships scheduled in the future as part of a new partnership with the United States Golf Association.
Pebble Beach Golf Links will host four future U.S. Opens (2027, 2032, 2037 and 2044) as well as four future U.S. Women's Opens Presented by ProMedica, including its first one next year (2023, 2035, 2040 and 2048). Pebble Beach Resorts joins Pinehurst Resort & Country Club and Oakmont Country Club as a U.S. Open anchor site.
"This relationship with Pebble Beach, long considered a national treasure, is a historic step forward for golf," said USGA Chief Executive Officer Mike Whan. "In addition to elevating our Open championships, the USGA and Pebble Beach are committed to working together to ensure a more diverse, welcoming and accessible game. We couldn't be more thankful for their collaboration and like-minded vision."
In addition, the U.S. Senior Open and U.S. Senior Women's Open will be staged back-to-back at the same location in 2030 for the first time ever, with the resort's Spyglass Hill Golf Course serving as the host site.
The resort has played host to 13 USGA championships during its first 100 years of existence, including six U.S. Opens, five U.S. Amateurs and two U.S. Women's Amateurs, with another 10 championships to come over the next 25 years.
"We are honored to deepen our long-standing partnership with the USGA," said Pebble Beach Company Chief Executive Officer David Stivers. "We are proud that Pebble Beach Golf Links was the first public golf course to host a U.S. Open in 1972, and that golfers around the world have the opportunity to play Pebble Beach and walk in the footsteps of champions."
The expanded relationship also includes a joint initiative with the USGA's Green Section to invest in turfgrass and water conservation research, contributing to the entities' shared goal of creating enjoyable golf experiences that are environmentally and economically sustainable.
"Through this relationship, we aim to foster opportunities for future greats of the game, to nurture golf's next generation of leaders and to develop new technologies for a sustainable future, all while crowning champions who will follow the legends who walked these hallowed grounds before them," said Whan.