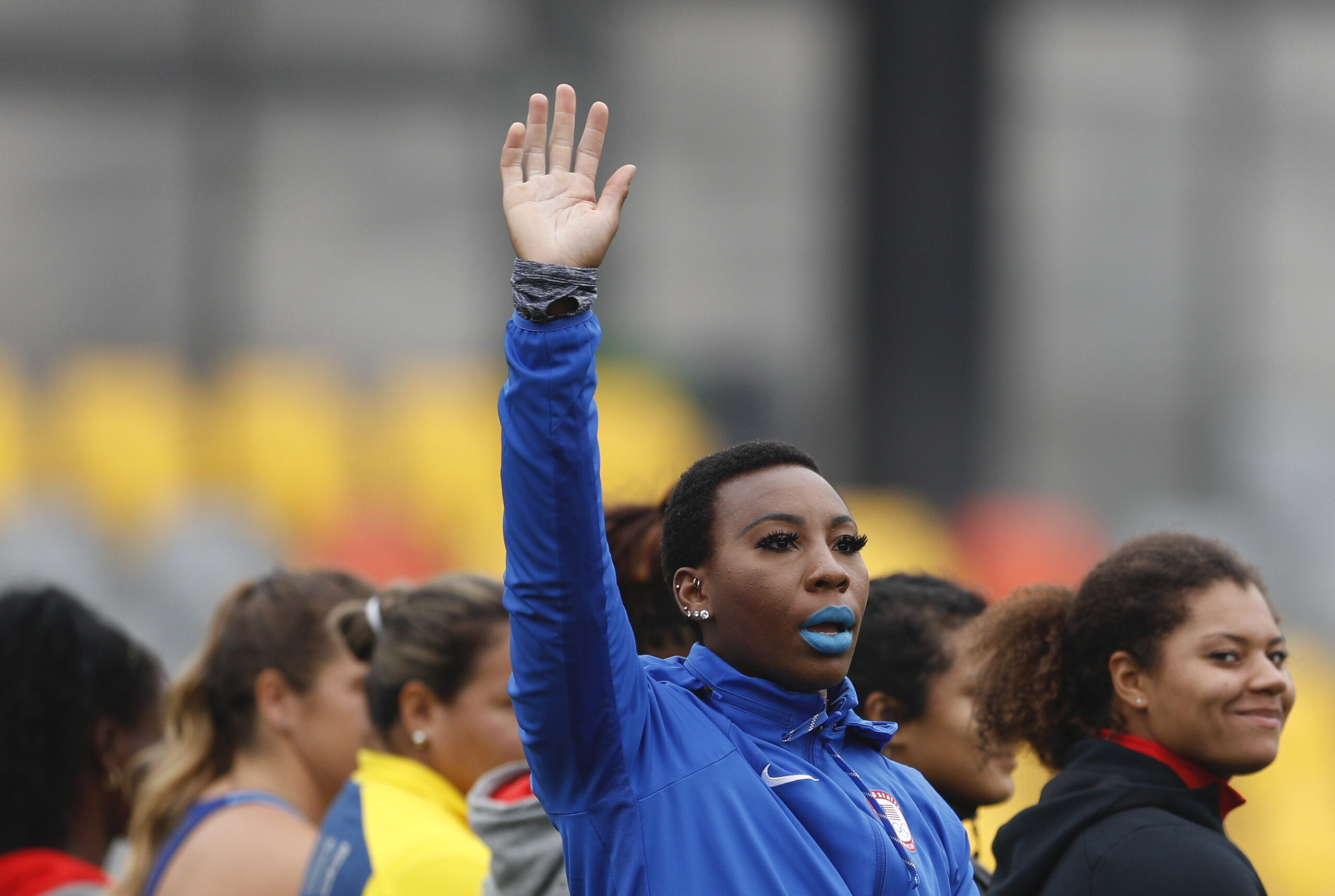 The U.S. Olympic and Paralympic Committee will not discipline athletes who make peaceful demonstrations, including those made on medal podiums, and has requested the International Olympic Committee and International Paralympic Committee end the prohibition of peaceful demonstrations by team members at the Olympic and Paralympic Games.
The move — a shift from the USOPC's historic stance on the issue — was made by the Team USA Council on Racial and Social Justice, with support of the USOPC and its Athletes' Advisory Council. The IOC's Rule 50, which prohibits demonstrations like the ones made famous in 1968 by U.S. track athletes John Carlos and Tommie Smith, has been brought into new light this year in the wake of social justice demonstrations around the world. The IOC also has a committee examining the future of the rule.
In a statement, the Team USA council said its recommendation "is built on the foundation that athletes should have the right to peacefully protest and demonstrate against racial and social injustices and to promote human dignity through global sport." Specifically, the council called for the IOC and IPC to update guidelines to allow for peaceful actions that advocate for human rights and racial and social justice, and distinguished those acts from to-be-defined "divisive demonstrations" — including, but not limited to, prohibited acts of hate speech, racist propaganda, political statements and discrimination.
"The Team USA Council on Racial and Social Justice provided its recommendation to the USOPC, NGBs, IOC and IPC in an effort to show the power and duty athletes have to build a more inclusive world through sport," said Moushaumi Robinson, a 2004 Olympic gold medalist in track and field, an AAC leadership member and chair of the council. "The council believes the diversity of Team USA athletes is our strength, and that this recommendation can be a catalyst for change."
After hearing the recommendation, the USOPC announced it will not sanction Team USA athletes for "respectfully demonstrating in support of racial and social justice for all human beings."
"The USOPC values the voices of Team USA athletes and believes that their right to advocate for racial and social justice, and be a positive force for change, absolutely aligns with the fundamental values of equality that define Team USA and the Olympic and Paralympic movements," said USOPC CEO Sarah Hirshland. "We thank the athlete-led council for their thoughtful recommendations and look forward to continued collaboration on this important topic with the Council and the international community."
As recently as the Pan Am Games in 2019, the USOPC had enforced discipline for two athletes who took a knee or raised a fist in protest on medal podiums, giving each a year of probation. But the organization has since softened its stance, even enshrining Carlos and Smith in the USOPC Hall of Fame in 2019.