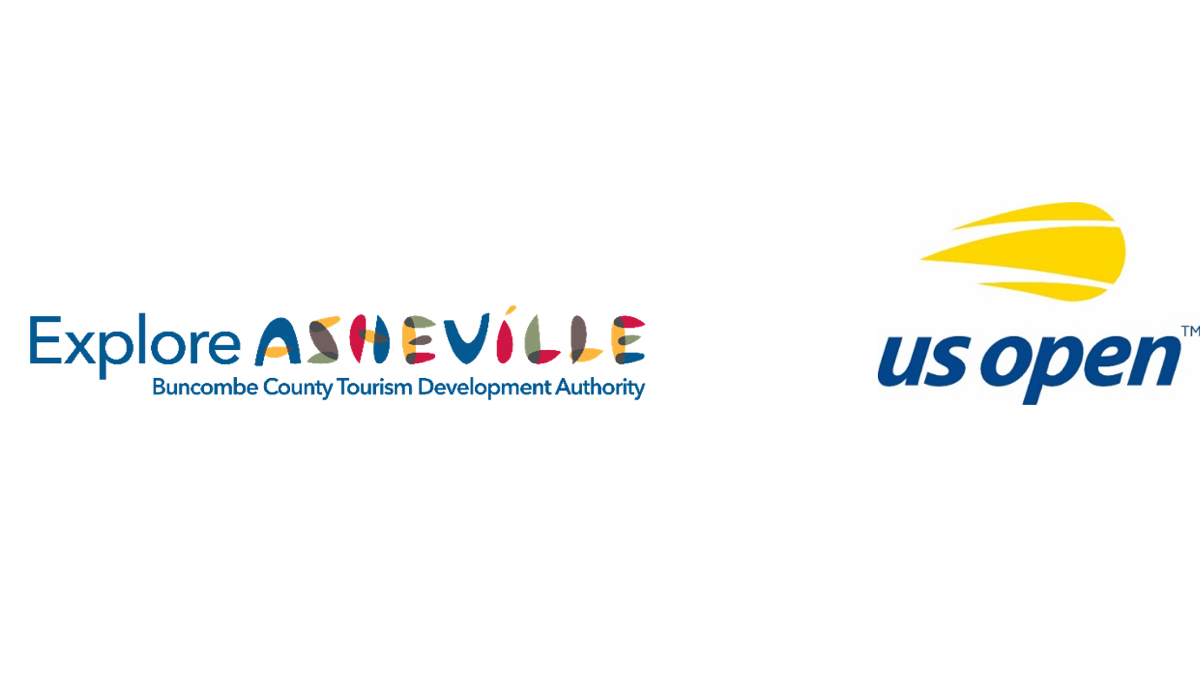 The United States Tennis Association has announced Explore Asheville as the official tourism partner for the 2022 US Open, placing the North Carolina destination front and center throughout the event taking place 700 miles north in New York City.
"Explore Asheville is proud to elevate our relationship with the USTA and Asheville's reputation as a creative, vibrant community for leisure travel, business groups and sports events," said Victoria Isley, president and chief executive officer for Explore Asheville and the Buncombe County Tourism Development Authority.
This partnership accentuates Asheville's connection to tennis, as earlier this year the Billie Jean King Cup match between the United States and Ukraine generated $8 million for local businesses throughout Asheville and created opportunities for community engagement. The event also helped drive more than $225,000 in donations for Ukraine relief via the Tennis Plays for Peace initiative, helping the worldwide tennis community surpass $1 million raised for Ukraine.
"Asheville is only the second city in history to host three Billie Jean King Cup matches – and we plan to draw more brand-aligned events to benefit the Asheville community," Isley added.
The partnership with the US Open will provide Asheville with on-court signage in Arthur Ashe Stadium, videoboards at the USTA Billie Jean King National Tennis Center and marketing messages on www.usopen.org and US Open Radio. One evening session during the tournament will be designated "Asheville Night" and include additional promotion for the city.
"This new level of partnership between the USTA and Explore Asheville is an embodiment of the two organizations' shared values," said Deanne Pownall, managing director, corporate partnerships, USTA. "Not only has Asheville been a home for the U.S. Billie Jean King Cup team three times in the last five years, the continued growth in local tennis participation has proven that Asheville truly embraces tennis and all its benefits."