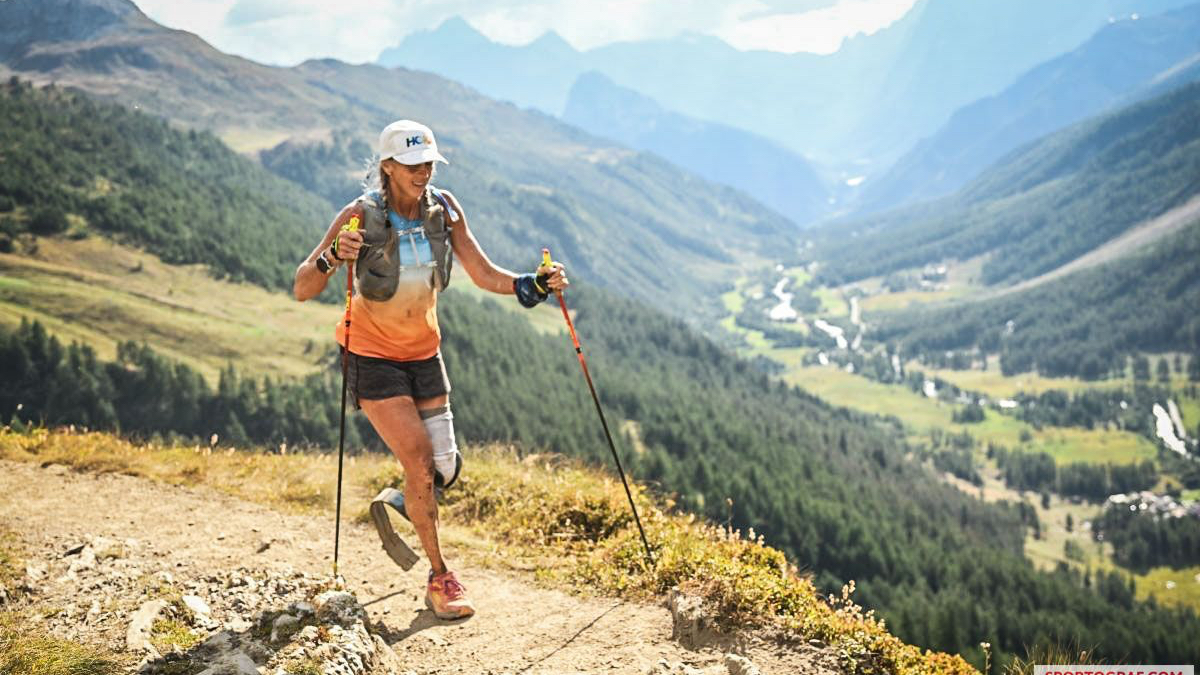 The Ultra Trail du Mont Blanc Group has announced the introduction of a new Adaptive Athlete Policy as part of its commitment to diversity, equity and inclusion in trail running.
The policy aims to facilitate participation and provide practical support for adaptive athletes across all UTMB World Series events. The Adaptive Athlete Policy details eligibility criteria that include athletes with varying levels of permanent visual impairments, intellectual disability or physical or neurological movement impairment.
Amy Winters — a below-knee amputee and professional athlete who holds 13 world records across various running and endurance events — was part of the focus groups that helped form the policy. Winters is a finisher of the Western States 100 Endurance Run and earlier this year took part in the UTMB 100M race at the Dacia UTMB Mont-Blanc.
"UTMB is committed to inspiring others to be their best and strive towards a bigger goal," Winters said. "The creation/implementation of this policy by UTMB is an important grassroots step that will evolve into something better, creating more opportunities for those who think the trails and trail running is something they cannot do. UTMB has such a huge presence in the ultra and trail running world that hopefully other race organizations will do the same."
Eligible athletes will be able to apply to the new Adapted Athlete Open to ensure they receive additional support before and during their races. As part of the policy, each adaptive athlete will have the choice to run with a chosen guide runner. While adaptive athletes must be able to physically complete the course themselves, guide runners will accompany them on all or parts of the race to support them to compete safely.
To enable a greater number of adaptive athlete spots in the UTMB World Series Finals races, a dedicated pathway has also been introduced. A number of places will be reserved for adaptive athletes on the start line of UTMB events. To be eligible, all athletes are required to meet the standard race requirements, including having a valid UTMB Index, and at least one running stone, which can be obtained through finishing a UTMB World Series race.