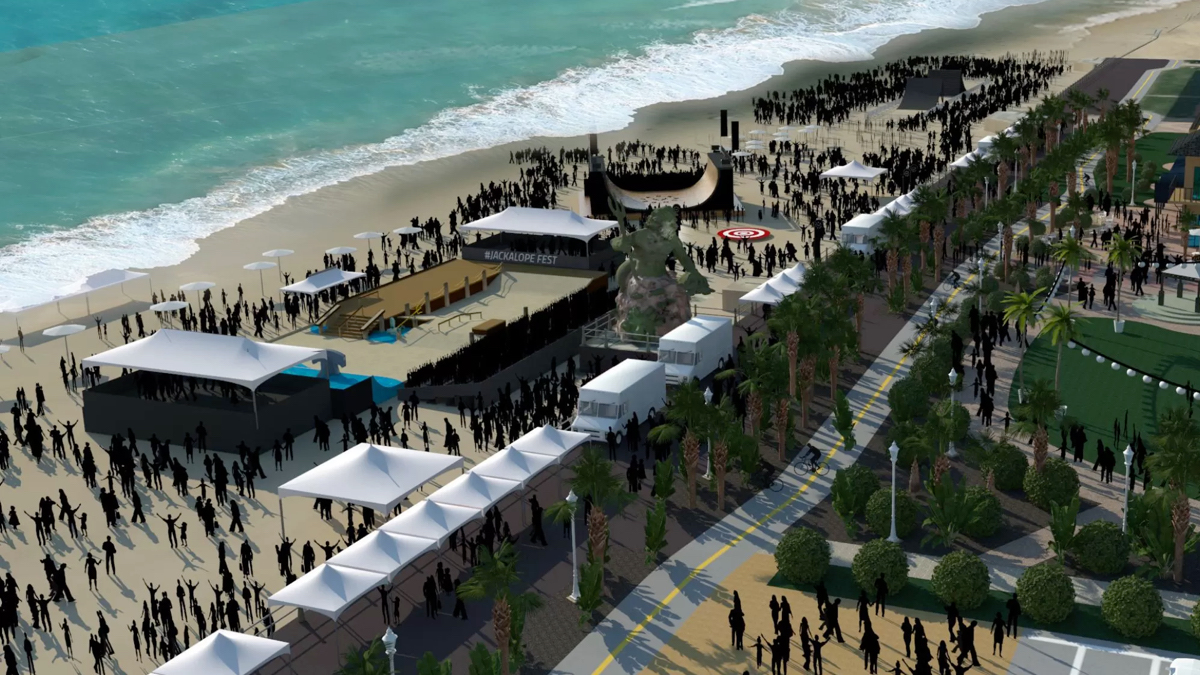 The Virginia Beach Convention & Visitors Bureau will be hosting Jackalope Fest, an action sports festival made famous in Montreal, from June 2–4, 2023.
The main venue for all competitions will be on the beach at Neptune's Park at 31st Street. Legendary skateboarder Tony Hawk will offer a demonstration on June 3, with several stars competing in a street skateboarding contest over the weekend. Competitors include Mitchie Brusko, Collin Graham, Reese Nelson, Tom Schaar, Elliot Sloan and Bucky Lasek.
"We're thrilled about Jackalope making its U.S. debut in Virginia Beach and look forward to all the excitement it brings along with it," said Nancy Helman, director of the Virginia Beach Convention and Visitors Bureau. "Our city not only has the best weather this time of year but has an amazing collection of hotels, restaurants and activities for visitors coming to be a part of the action."
Jackalope kicks off March 24 in Venice Beach, California, as skateboarder Chad Caruso begins a cross-country skateboard ride bound for Virginia Beach. Caruso will be skateboarding 3,000 miles to raise money for addiction awareness among youth.
"Jackalope is the largest event of its kind in Canada. By bringing our concept to Virginia Beach, we become the only event of its kind to operate on both sides of the border," said Micah Desforges, founder and president of TRIBU, which produces Jackalope. "We now offer action sports communities the opportunity to grow, meet in different settings, and have brand new experiences."
This is the first time Jackalope festival will be held in the United States. It is free to the public and includes competitions and demonstrations by skateboarders and boulderers, plus BASE jumpers leaping from atop the Hilton Virginia Beach Oceanfront hotel. Spectators also can check out additional skimboard, freestyle motocross and beach volleyball competitions featuring hundreds of athletes of all ages.