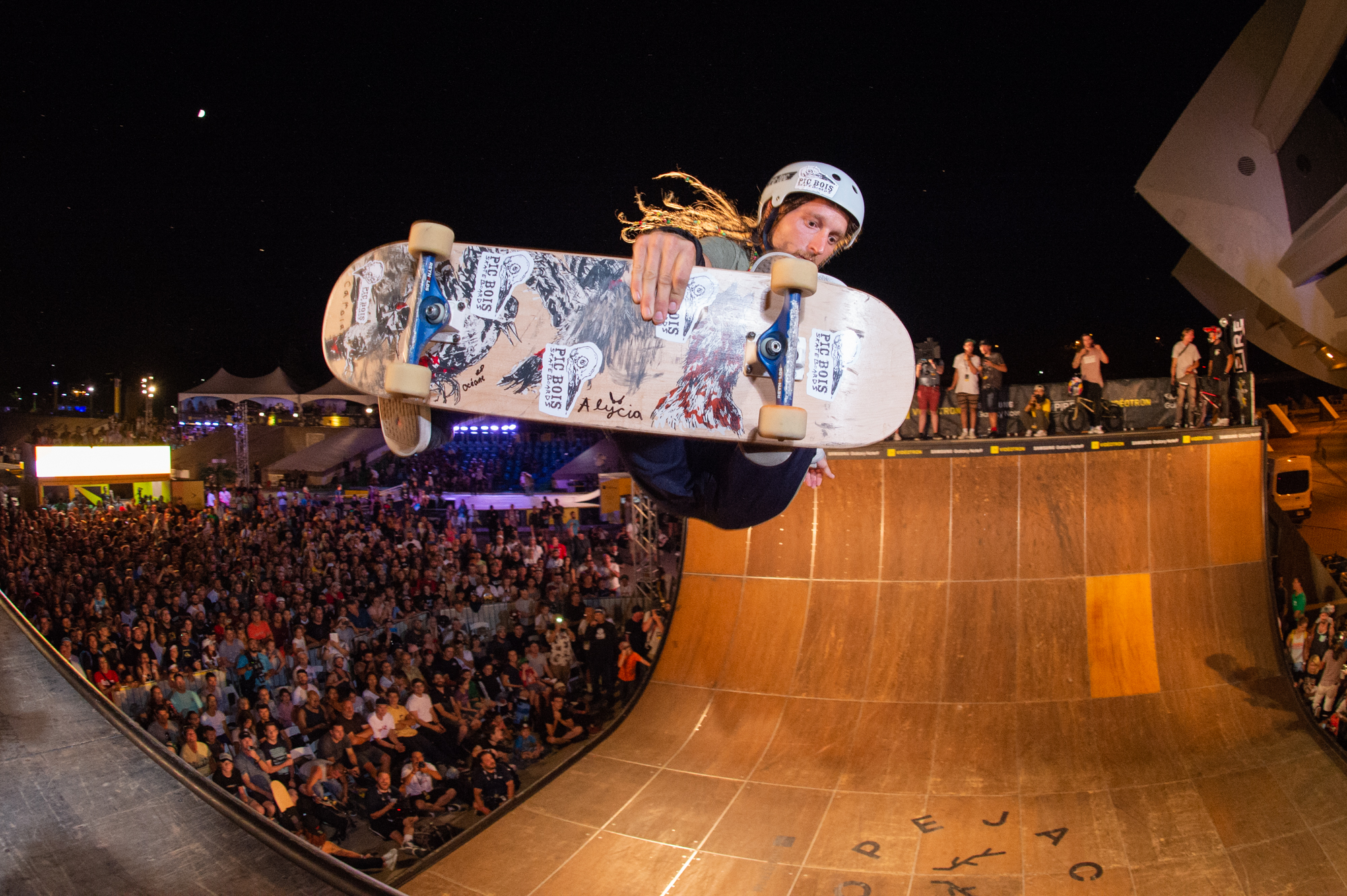 Twenty years ago, Micah Desforges launched Ripper Skateboards, a project that began as a passion play of sorts for the Montreal native who was a skateboarder and action sports enthusiast. Over the course of a decade, the brand grew in popularity, generating a social media following that still boasts nearly 70,000 followers on Facebook even though nothing new has been produced since the company stopped in 2013.
An entrepreneur, Desforges next found himself in the live-event business, creating Tribu Expérientiel, a company whose signature event is the Jackalope festival in Montreal. Like his skateboard venture, the Jackalope event quickly grew into something substantial. Using the concrete grounds surrounding Montreal's Olympic Stadium, which had largely been dormant as event space since the city's hosting of the 1976 Summer Games, what started as a skateboard event turned into a festival that now includes rock climbing, parkour, motocross and other disciplines. There has even been a base-jumping demonstration from the top of the stadium's iconic spire.
"The Olympic Stadium became our playground for the next nine years," Desforges said.
In 2017, the event shot up in popularity when skateboard legend Tony Hawk agreed to come, giving a new level of exposure to the festival that garnered an estimated 60 million media impressions. Hawk returned in 2018. The next year, skateboard veteran Bob Burnquist joined in as well. Things were continuing in the right direction for 2020 until … well, you know what's happened in 2020.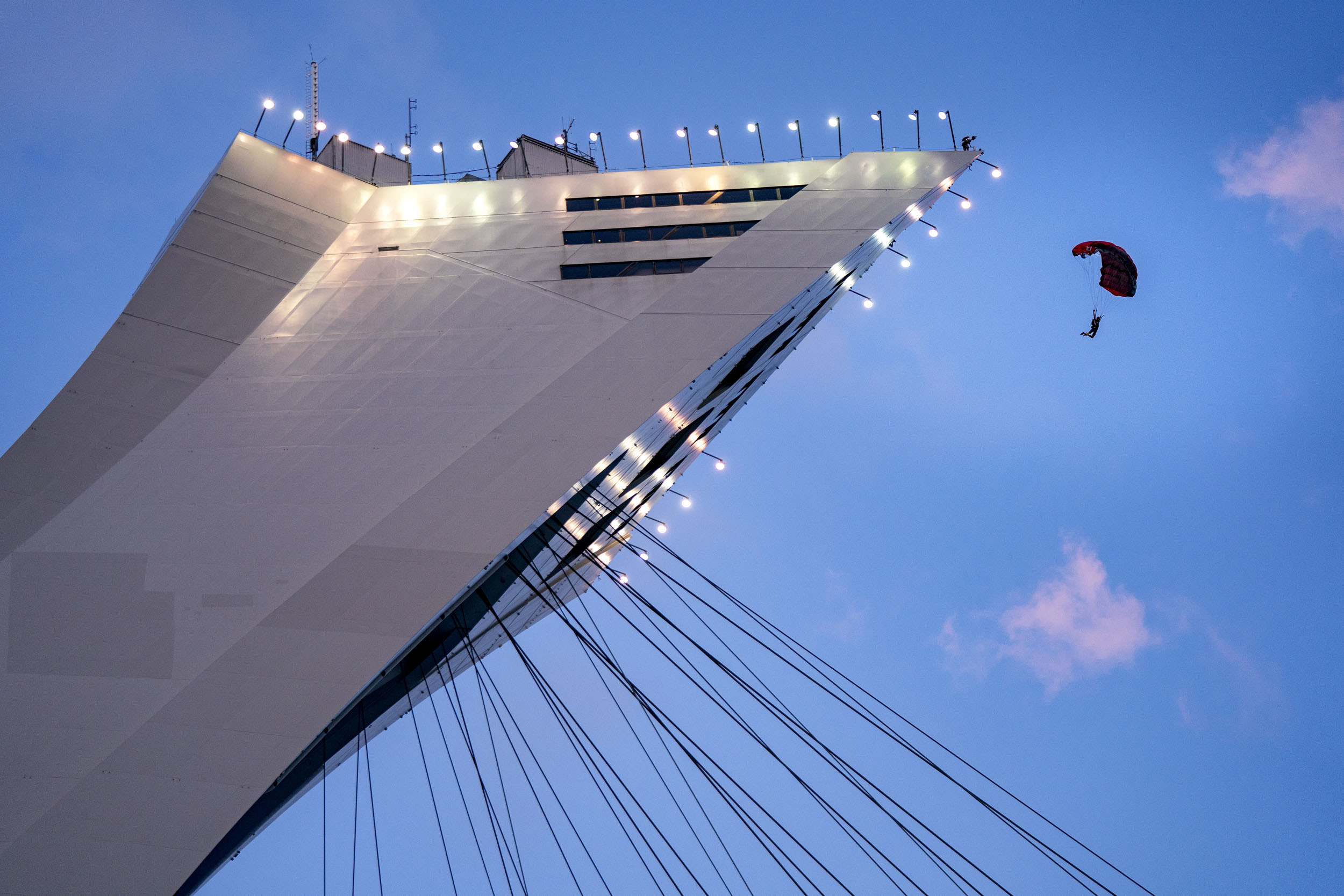 Forced into canceling the summer event, Desforges and his team reached back to their entrepreneurial roots and came up with a new idea in the face of canceled events and festivals: Media content to highlight the action sports credentials of a destination through a series of web episodes, documentaries of local and well-known action sports stars and other footage filmed on location. On top of that, "micro events" could be staged — small-scale competitions that could also be filmed and used to highlight a destination and its action sports culture.
While the concept may seem simple, the logistics are harder than at first glance. For starters, one reason music festivals haven't been able to switch as easily to digital formats for the small screen is they don't own the rights to the performers themselves. "My early read of the situation when COVID hit was that music festivals are great but the majority of them don't own the rights to the talent on stage," Desforges said. "We had contacts with all those athletes, and we knew we could get access to the rights to those athletes. With the lack of sports content and with (the loss of) the Olympics creating that huge void, we knew we could create something. That's why we pivoted and said we need to create stories and create content."
Switching to Digital Events
Desforges' new venture to accomplish that is called is Jackalope.TV and his event sponsors are largely on board with him (including Videotron and Yeti), agreeing to shift their support from live events this year to a digital concept. When the marketing arms of Edmonton Events and the Edmonton-area city of Leduc in Alberta said they were in on the concept as well, Desforges believed he was on to something. "That's what opened up my eyes to potentially the next phase of our business moving forward," Desforges said, "helping destinations remain top-of-mind through micro events."
Under the new concept, Desforges plans to produce content in the form of a web series that can highlight individual locations, athletes or city culture, and live webcasts that can serve as micro events or small competitions between a select few athletes that would showcase a city or venue in the process. Instead of bringing people to his previous events in one location, the concept is to bring the competition to people digitally in this moment of limited travel and mass gatherings — highlighting a destination in the process.
The first project under the new brand will be a bilingual web series highlighting skateboarding in and around Montreal. The programs will shine a light on the city's skate culture and will include a head-to-head challenge between four skaters representing their own neighborhoods.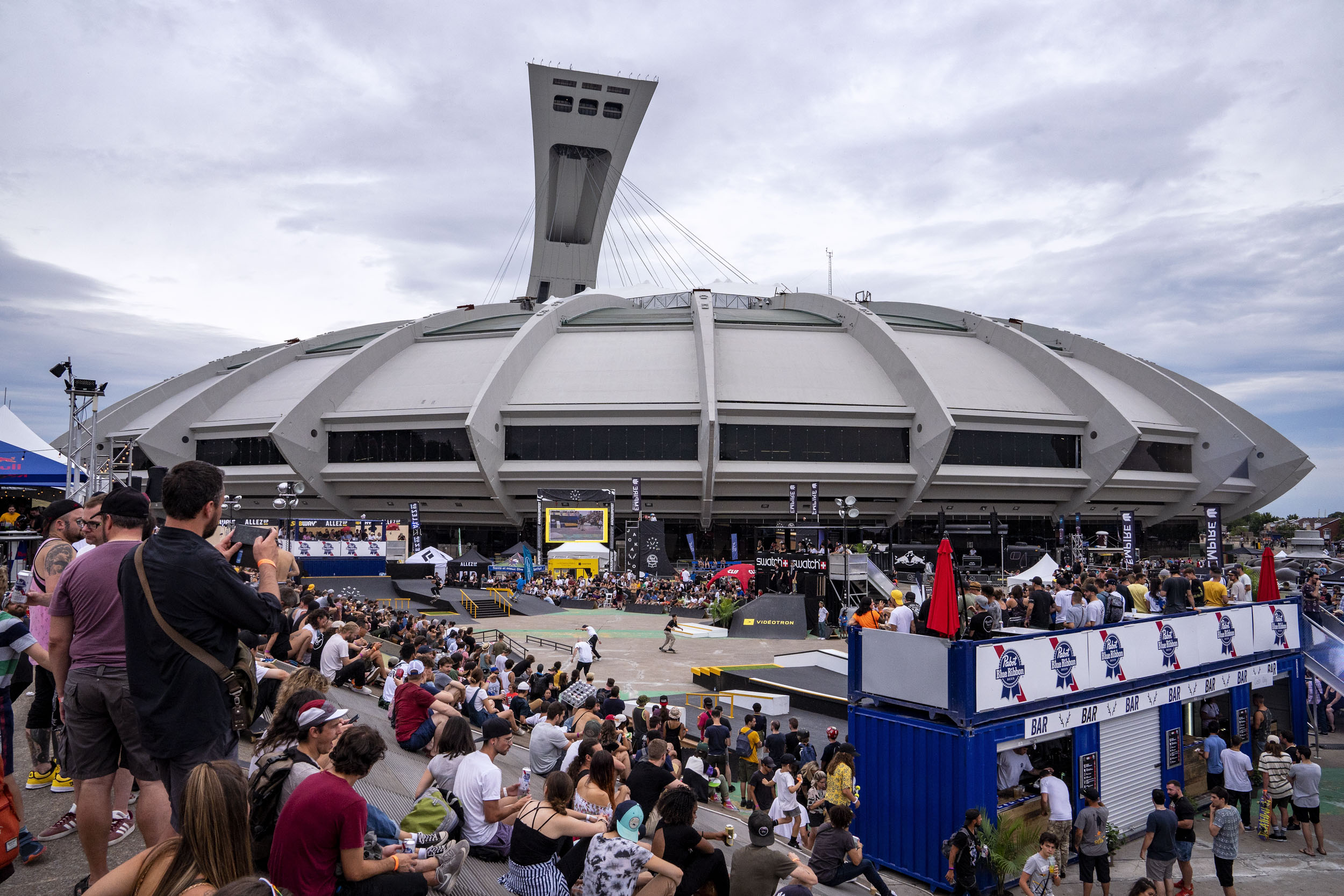 The concept after that is to take the production on the road to help other cities spread the word about their action sports bona fides. In addition to online exposure through social media channels, cities will keep the raw footage for use however they like in their own marketing. Instead of a destination hiring a local film crew to do the same thing, Desforges said, his team's services will be more cost-effective and the existing live-event brand already has a social media following to spread the word among that audience.
In September, Jackalope.TV will head to Edmonton to shoot the next round of content, with plans being to show the results to other cities across the United States and Canada, and eventually Brazil and Mexico. "It's a way for us to go on the ground, talk to the locals, start telling a compelling story and see if our brand is a fit for the community," Desforges said. "It's a grass-roots content production approach."
Desforges noted he's not recreating the wheel. Organizations such as Red Bull have long married live events with highly produced digital content to extend their brands. ESPN does something similar with its X Games franchise that can take advantage of the network's digital audience year-round.
But with a focus on content catered for specific destinations, Desforges believes his company has made an appropriate and unique shift after having its hand forced by COVID-19. "For us I'm very stoked to see we have support from destinations and brands in this pivotal moment for our business," he said. "And I hope we can help people stay inspired and active."
The Impact of the Olympic Games
There's a final play here as well. Desforges fully intends for his live festival to return in 2021. But as he grows the digital side alongside his live-event business, his eyes are actually fixed toward the 2028 Olympic Summer Games in Los Angeles.
This summer in Tokyo was to feature the full coming-out for action sports on the Olympic program: the debut of surfing, climbing and skateboarding. That exposure was going to be tremendous for the sports Tribu was already involved with supporting. But in an ironic way, Desforges believes the pandemic will end up having a larger impact on those sports than the exposure the Olympics would have provided this year. Sales of skateboards, mountain bikes and standup paddleboards, he noted, have been skyrocketing during the past few months. "COVID brought individual sports to new heights," he said.
Those numbers are likely to yield more fans of action sports when events return. And as the Olympics continues with surfing, climbing and skateboarding in Paris in 2024 (along with breaking), Desforges sees a peak coming in Los Angeles when those sports will also have appeal to organizers in Southern California. By the time the Games arrive in 2028 in the United States, Desforges sees a full shift of action sports coming into the mainstream — something his events and digital business will be ready to accommodate for other cities that will want a piece of the action.
"The numbers are way higher right now," he said of people participating in action sports after buying new equipment during the pandemic. "All those newcomers in the space, some of them will leave and go back because they'll think it's too hard. But when the Olympics hits the market, that will be the natural second wave of exposure to all the toys they bought. Events will come back and we'll see a new generation of soccer moms after that. We'll call them skater moms and skater dads."