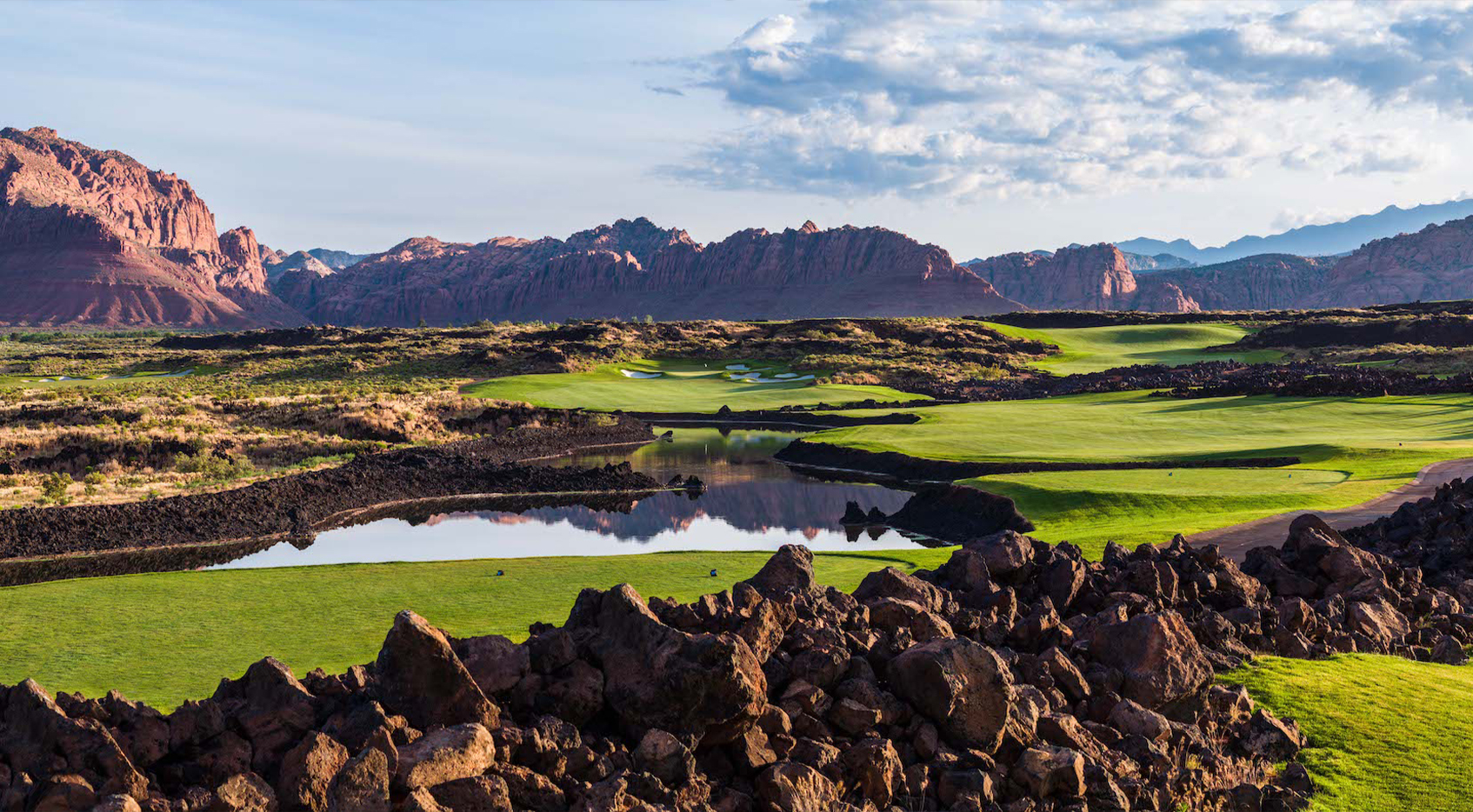 The PGA Tour has announced a new tournament, the Black Desert Championships, will be held during the FedExCup Fall segment of its schedule starting in 2024 in Greater Zion, Utah, the first time the PGA Tour has held an event in the state since 1963.
The four-year agreement will see the tournament hosted at Black Desert Resort, which will also host an LPGA Tour event in 2025. Played against the backdrop of southern Utah's red rock mountains, the par-72 course was designed by Phil Smith and the late Tom Weiskopf, the final design from the World Golf Hall of Fame 2024 inductee.
"We are honored to host the world's most prestigious professional golf Tours at Black Desert Resort," said Black Desert's Managing Partner Patrick Manning. "Bringing the best from the PGA Tour and LPGA Tour to Black Desert and them having the best experience imaginable, along with their fans, is priority number one."
The PGA Tour first appeared in Utah in 1930 when Harry "Lighthorse" Cooper won the Salt Lake Open. Seven years later, the Tour returned to Salt Lake City in 1937, when Al Zimmerman won the first of back-to-back Utah Open titles. The historic Western Open, now known as the BMW Championship, made a stop in the Beehive State a decade later, when Johnny Palmer captured the 1947 tournament in Salt Lake City.
In 1948, Utah hosted the Utah Open Invitational, which was played three more times (1958, 1960, 1963). Utah has been home to the Korn Ferry Tour's Utah Championship presented by Zions Bank since the Tour's inaugural season in 1990.
"We are thrilled to partner with Black Desert Resort in bringing PGA Tour golf to the state of Utah," said PGA Tour Executive Vice President and President Tyler Dennis. "In introducing the PGA Tour – and the LPGA the following year – to a new market, we look forward to collaborating with the Black Desert Resort team in their vision for professional golf in the Greater Zion community. Competitively, our members will enjoy the challenges and incredible views that define the Black Desert Golf Course."