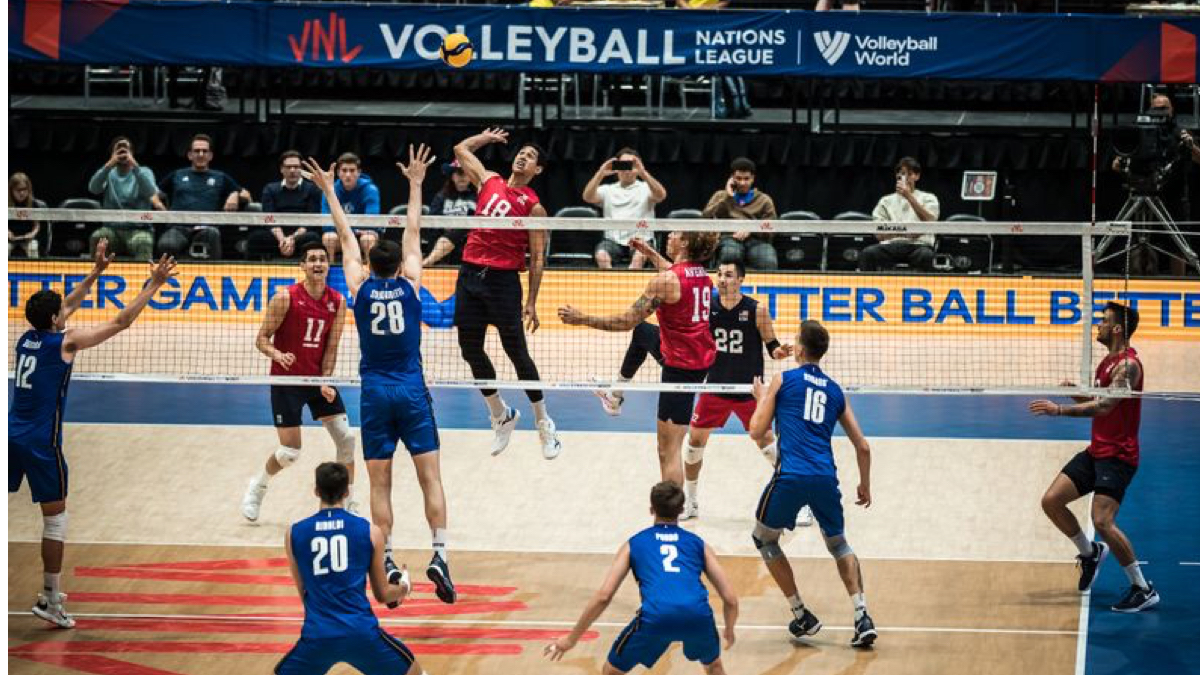 Volleyball World, which recently finished a weekend event in Anaheim, California, as part of its Nations League worldwide tour, has announced the FIVB World Championships for 2025 and 2027 are up for worldwide bidding with the Sports Consultancy charged in helping find a partner.
The bid process will last throughout the month of August with all 222 National Federations invited to express interest while the Sports Consultancy will also be inviting event organizers and host cities. The 2025 and 2027 events will be held from August through October with 32 nations competing over a 17-day period.
"The championships deliver countless economic and social benefits, offering a significant return on investment to the host city," Volleyball World Chief Executive Officer Finn Taylor said. "Through our partnership with The Sports Consultancy, we have full confidence in discovering passionate and dedicated host cities that will take the Championships to new heights."
The first women's championship was held in 1952 in the Soviet Union. Japan has hosted the most women's world championships at five overall; the 2022 event was held in Poland and the Netherlands, while the U.S. has never hosted the women's championships. The men's world championships started in 1947 in Czechoslovakia. The 2022 championships was co-hosted by Poland and Slovenia and also has never been held in the United States.