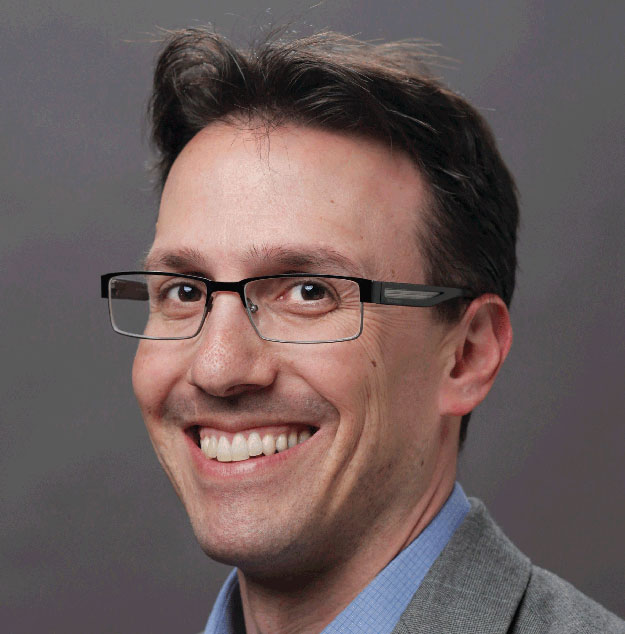 Washington, D.C., Prepares for New Venues
Washington, D.C., has a rich sports history. But with several new developments in the works, the area is primed to be able to attract an even wider array of sporting events. A proposed new 5,000-seat venue that would serve as the permanent home of the WNBA's Washington Mystics, a practice facility for the NBA's Wizards and an arena for amateur sports are in the works in one of the city's most underserved areas. And Events DC, which would manage the venue, has also unveiled two design concepts for one of its other major properties—the 190-acre RFK Stadium campus—that could also leave a lasting legacy for the area.
The arena project is seen as key to the city's future venue inventory, said Events DC President and CEO Greg O'Dell, particularly because of its size. "It is a 5,000-seat arena and we were very intentional about that type of seating capacity," he said. "In the district right now we have either a lot of small venues around 1,000 to 3,000 seats, then we jump up to 10,000 or larger like the 20,000-seat arena we have now. It is a great niche market for us to do lots of concert programming, amateur sports and other cultural events there."
As proposed, the venue would be built on the St. Elizabeths campus in Ward 8, an area of the district that has traditionally been underserved. The $55 million cost would be split between the district, Events DC and Monumental Sports & Entertainment, which owns the Mystics and Wizards and would pay $5 million in upfront rent to get the project going. Events DC has pledged $27 million, while the District of Columbia has offered $23 million toward the project. Monumental also intends to seek an NBA D-League team that would also use the arena as a home court. O'Dell estimated that the Mystics and a potential D-League team would occupy 40 percent of the available programming at the arena, with Events DC responsible for the remainder.
The price tag has come under some local scrutiny from City Council members who have expressed an interest in capping the project's cost at $50 million in an effort to reign in any potential overruns. O'Dell said the concerns are appreciated but he cited several reasons his organization is moving forward with the project with the desire that there not be a cap on spending. Among other reasons, he noted that Events DC operates separately from the District of Columbia and as such has its own board with financial oversight over the agency's spending. "Our board has oversight of me and my staff to manage this project and they have the expectation I will manage it within the budget and on schedule," he said. "Second, this is the first time in many years where we have an investment in an underserved community. We have to be careful to not limit that investment and make sure we have some flexibility. There may be reasons that are justified where we want to make more investment in this project, so we want that flexibility. We're going to be transparent in this process."
As for programming, the size of the potential new venue could also be attractive to conference basketball tournaments and other amateur sporting events, he said. "We'd love to approach and go after those types of events," he said.
Events DC recently announced that it had hired Rossetti Associates Inc. and D.C.-based Marshall Moya Design to design plans for the arena. The hope is to begin construction in spring 2017, with a completion date of fall 2018.
Meanwhile, Events DC also recently unveiled two conceptual master plans for the RFK Stadium complex. The stadium itself is the former home of the Washington Redskins. But it will soon be losing its current anchor tenant, MLS' DC United, to yet another new venue: a soccer-specific stadium expected to open at Buzzard Point in 2018.
Besides RFK Memorial Stadium, the campus also features the DC Armory, a venue that can seat 10,000. For several months, Events DC has been seeking community input on a potential redevelopment for the entire property, one that takes advantage of the area's waterfront along the Anacostia River. While there has been some discussion of the Redskins eventually returning to the site, Events DC's plans provide for scenarios whether an anchor tenant returns or not. "We spent a lot of time really talking to potential users for the site and we also spent a lot of time with the community and trying to get feedback for what they wanted to see on the site," O'Dell said.
The two plans were submitted with different orientations, one along a north-south axis on the site and the other called a "stitch" that breaks up the site into different sections. Each design included the possibility of three potential scenarios on the site: a new 20,000-seat arena; an NFL stadium; or no anchor tenant. Both plans addressed future parking, infrastructure, road networks, pedestrian connections and site conditions and included the possibilities of fields, clubhouses, gardens and a skate park.
"Regardless of what that anchor tenant may be, we very much think on a 190-acre site there is something there for everybody," he said.