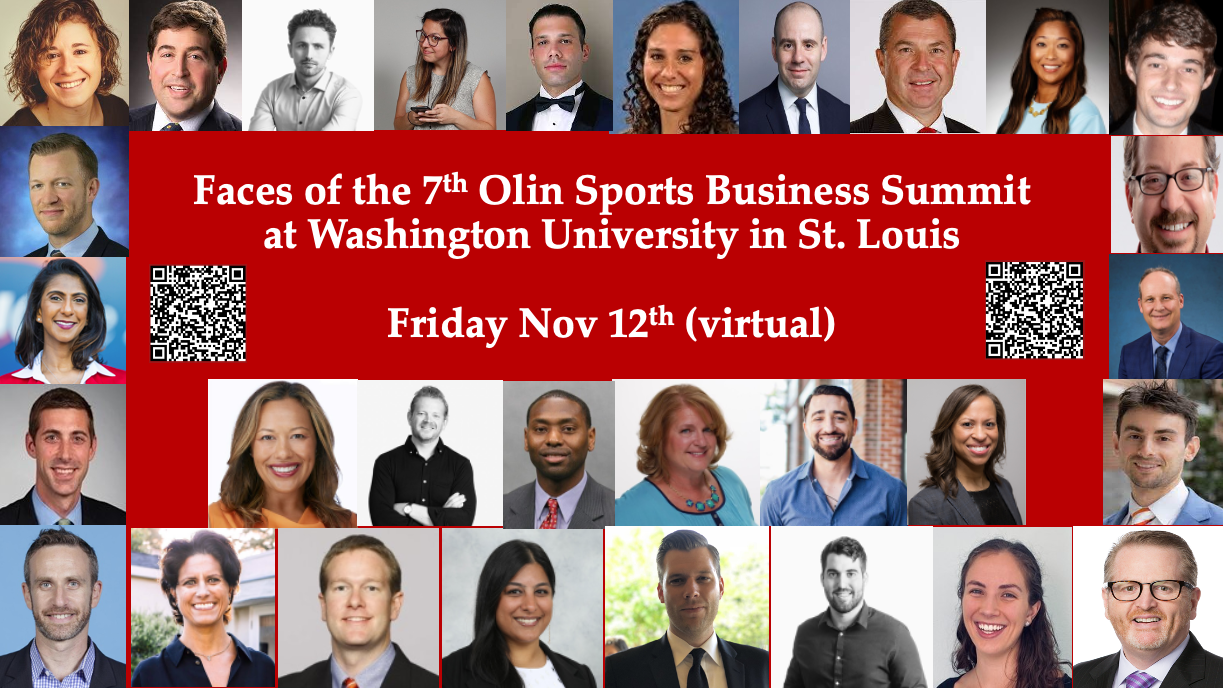 Washington University in St. Louis will offer a free day-long sports business summit featuring more than 30 sports executives from more than 25 organizations on November 12. Topics of discussion during the virtual conference will focus on women in sports leadership; name, image and likeness; mixed-use sports venues and projects; building sports brands; and sports wagering.
The 7th Annual Olin Sports Business Summit will also feature a "Champion's Panel" with executives from the Milwaukee Bucks, the Tampa Bay Buccanears, the Tampa Bay Lightning, the Columbus Crew and the Atlanta Braves.
The event will also include a career fair for sports management students.
For more information and to register, click here.