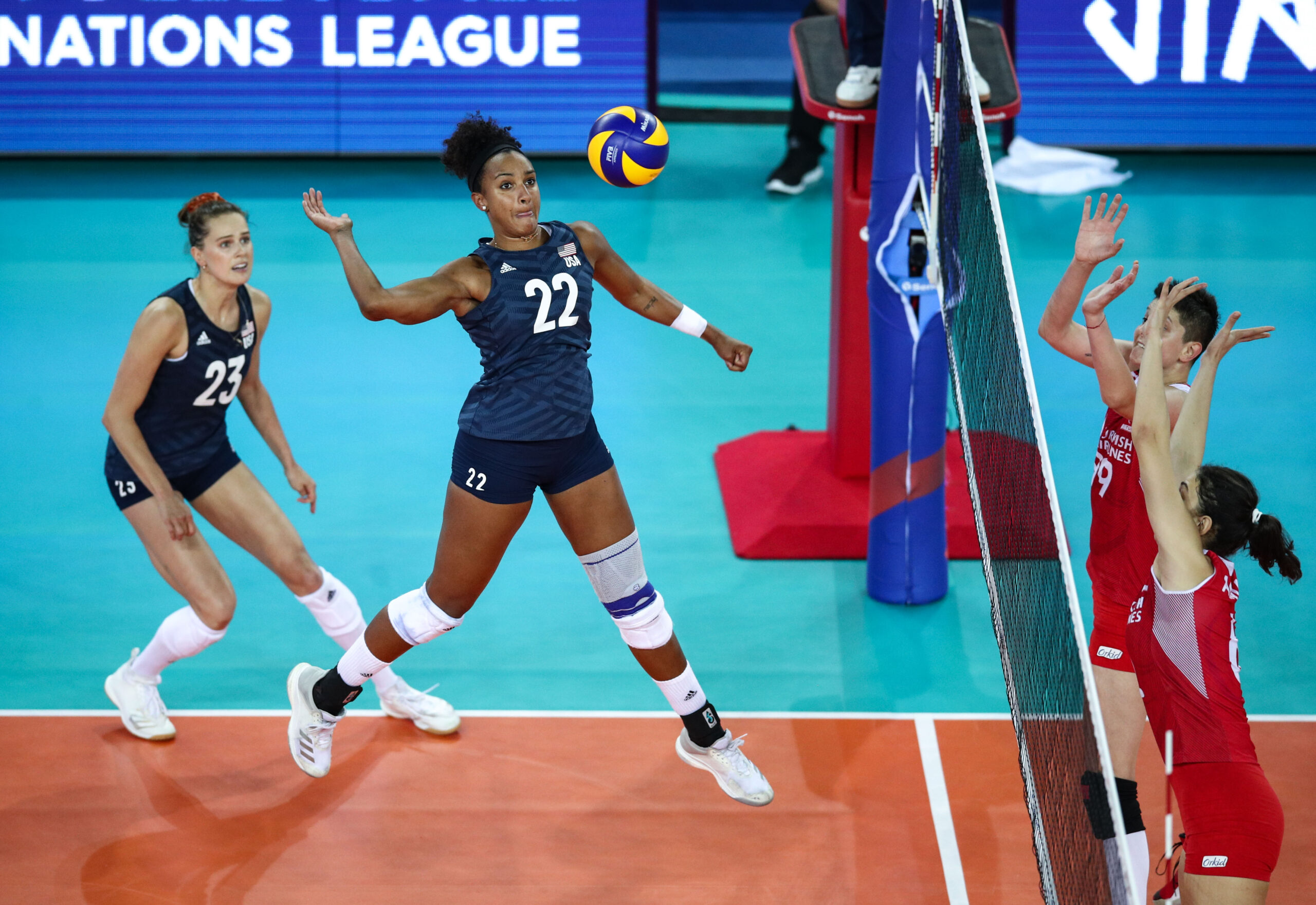 Wichita, Kansas, will host the only tournament that the U.S. Women's Volleyball National Team will play in the United States before the Tokyo Olympic Games. The city was selected by USA Volleyball to host the FIVB Volleyball Nations League event, which will be staged June 1–3, 2021, at Charles Koch Arena on the campus of Wichita State University.
"Next year's FIVB Volleyball Nations League Week Four in Wichita will be a huge one," U.S. Women's National Team Head Coach Karch Kiraly said. "It'll be one of our first chances to compete together since the coronavirus lockdown, one of our last chances to prepare for the Tokyo Olympics, and the only opportunity for American volleyball fans to watch and cheer their USA Olympic women's volleyball representatives live, so we're looking forward to an amazing atmosphere at Koch Arena."
Other national teams competing at the event will be Turkey, Belgium and Japan.
"This is an amazing opportunity for Wichita – both in exposure for the city and incredible entertainment for locals – and we're beyond thrilled that Wichitans will have the chance to see the U.S. Women's National Team compete at Charles Koch Arena before they head to the Olympics in Japan," said Josh Howell, sports sales manager at Visit Wichita. "Big things are brewing when it comes to sporting events in Wichita, and this is yet another way for sports fans in this city to be a part of a tremendous and unique competition in 2021."
The VNL is an annual international tournament with 12 core teams and four challenger teams competing in a round-robin format over the course of five weeks. Each country plays 15 pool play matches and each core country gets to host at least one round-robin pool of four teams.