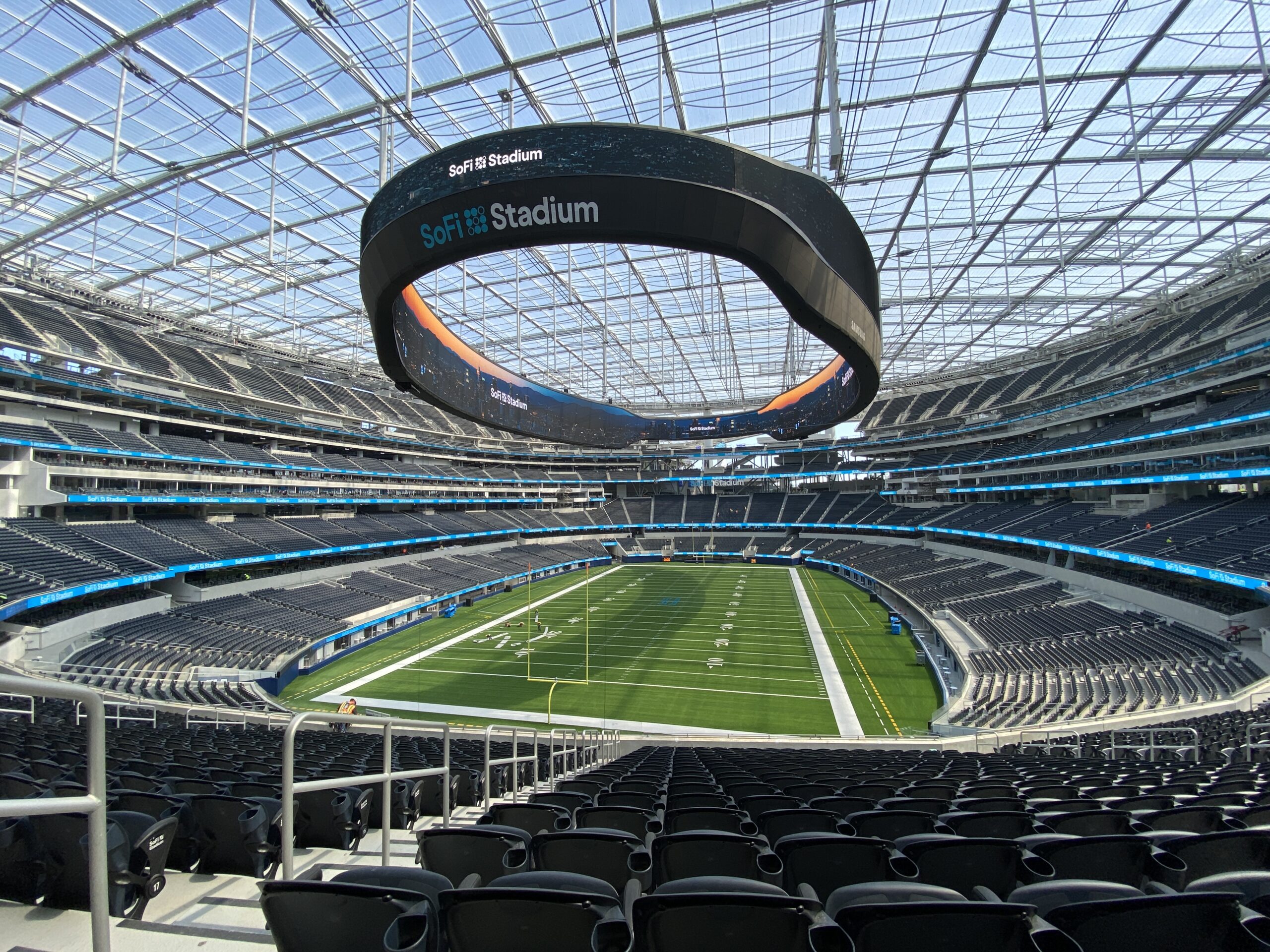 The new home of the Los Angeles Chargers and Los Angeles Rams is officially open as SoFi Stadium was unveiled during a virtual ribbon-cutting ceremony ahead of the NFL season openers this weekend, with the Rams scheduled to host the Dallas Cowboys on Sunday Night Football.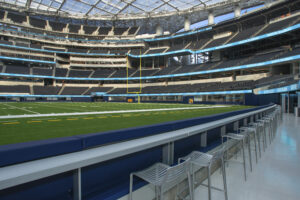 In addition to 20 NFL home games each year, SoFi Stadium will be the home of a long list of major sporting events including the LA Bowl, WrestleMania in 2021, Super Bowl LVI in 2022, the College Football National Championship game in 2023, and the Opening and Closing Ceremonies of the 2028 Olympic Summer Games.
"We are in the team business, and you can't get to a moment like today without a great team. I would like to thank the 17,000 people who have worked on this project over the past four years," said Rams Owner and Chairman Stan Kroenke. "During a period of unrest and change in many parts of the country, it's been our deepest privilege to work on a project this special with such a diverse workforce. Thank you for making our vision a reality."
The ceremony included Kroenke, Chargers Owner and Chairman Dean Spanos and the City of Inglewood's Mayor James T. Butts, with a video message from NFL Commissioner Roger Goodell.
SoFi Stadium is the largest stadium in the NFL at 3.1 million square feet and the first open-air, indoor-outdoor venue to be built. The venue can host approximately 70,000 fans and is expandable up to 100,000 for special events. It has more than 260 suites, seven suite concepts, 12 club spaces and more than 13,000 premium seats and its Oculus videoboard is 70,000 feet.
"When you see our SoFi Stadium home and the ongoing development surrounding it, you have to marvel at Stan Kroenke's vision," said Spanos. "This is an iconic project, anchored by an iconic stadium, that will not only redefine the city of Inglewood, it will redefine the landscape of greater Los Angeles for the next century and beyond. This has been a long time coming, and we cannot wait to usher in a new era of Chargers football on what will undoubtedly be the grandest stage in all of sports."
SoFi Stadium is built to eventually be the centerpiece of Hollywood Park, a mixed-use entertainment district that over the next decade is planned to include more than 25 acres of public parks and open space along with 5 million square feet of office space, a 500,000-square-foot retail district, up to 3,000 residences and a hotel.