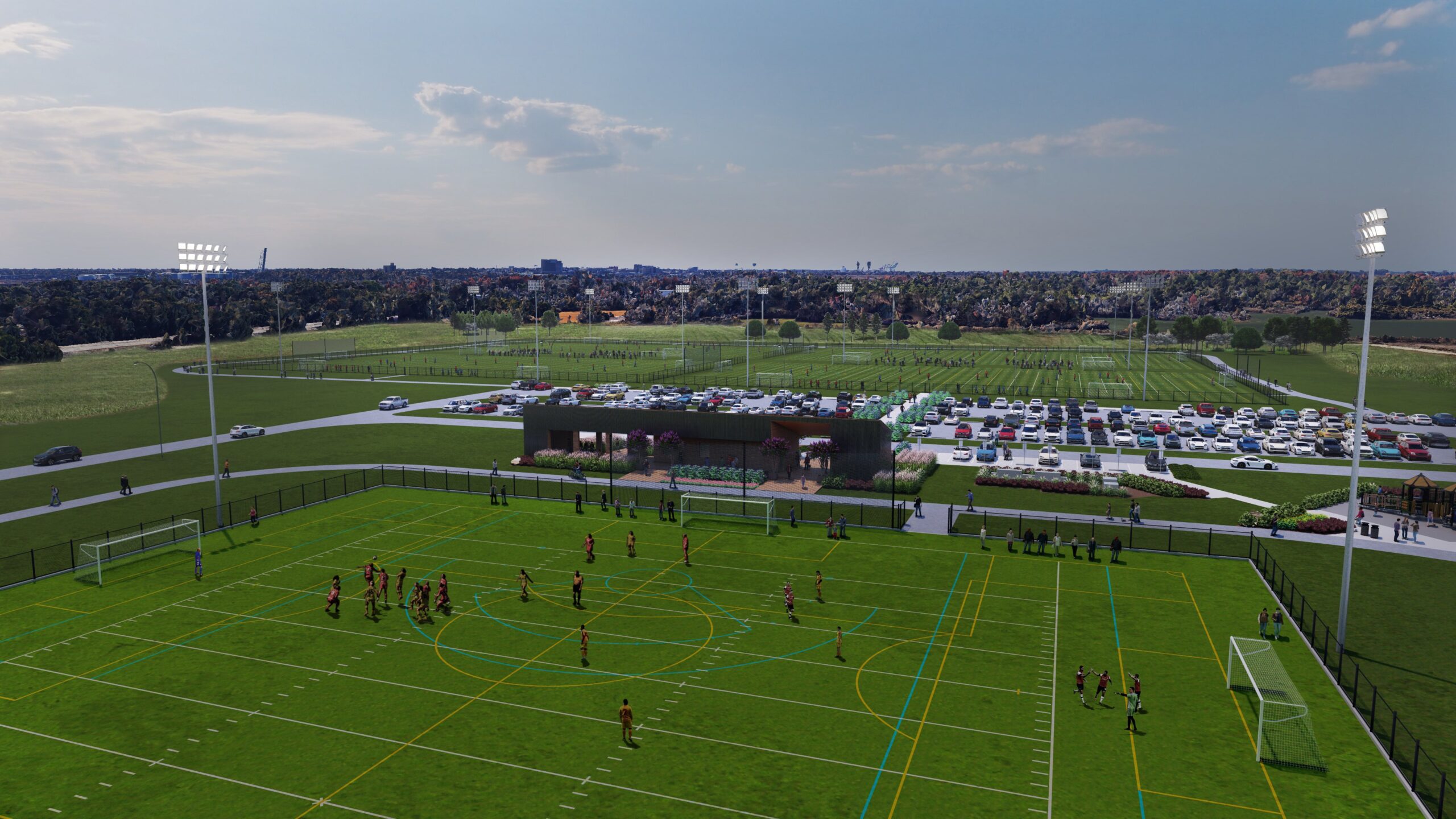 The Wilmington City Council in North Carolina has approved a $1.3 million title sponsorship agreement with nCino Inc., a Wilmington-based company that specializes in financial technology, for naming rights to a public sports complex scheduled to be completed this fall that would be one of the largest in the state.
The Cape Fear Soccer Park near downtown Wilmington will be renamed the nCino Sports Park as part of an extensive expansion that will see the seven-field complex, operated by the Wilmington Hammerheads Youth Soccer Club, turn into a complex with 11 fields and lighting for evening games on nearly 65 acres of land that the Hammerheads donated to the city in 2019.
"This partnership goes far beyond an enhanced sports complex for Wilmington's youth, it's about investing in structured activities that have a positive impact in the lives of young people," said Wilmington Mayor Bill Saffo. "As one of Wilmington's most recognizable brands and a homegrown industry leader, we are excited to partner with nCino on this project and look forward to breaking ground in the coming months."
The complex could see up to 140,000 people annually, according to a press release. The complex will include space for soccer but also lacrosse, football, ultimate, rugby, college intramural events and high school tournaments.
"Through the city's parks bond program, the community voiced its desire for an upgraded sports park with the capacity to host sports tournaments and provide a healthy outlet for local youth," said Amy Beatty, director of community services for the cCity of Wilmington. "With nCino's generous partnership and support, we are able to develop a first-class facility and provide tremendous athletic and recreational opportunities for Wilmington families."
The city of Wilmington will invest $10 million into the property. As part of the agreement, the facility will be named nCino Sports Park for at least 17 years. The Hammerheads will receive $225,000 annually to manage a soccer facility at the complex, the Star-News reported.
"Youth sports has the power to bring families and people together and create a stronger community," said Jonathan Rowe, nCino's chief marketing officer. "nCino was founded in Wilmington over nine years ago and since that day, we have been committed to the city of Wilmington and the Cape Fear region and are always looking for opportunities to create stronger ties and give back. We are proud of this partnership, the ability to help make sports more accessible to the youth in our community, and inspire the next generation of leaders."