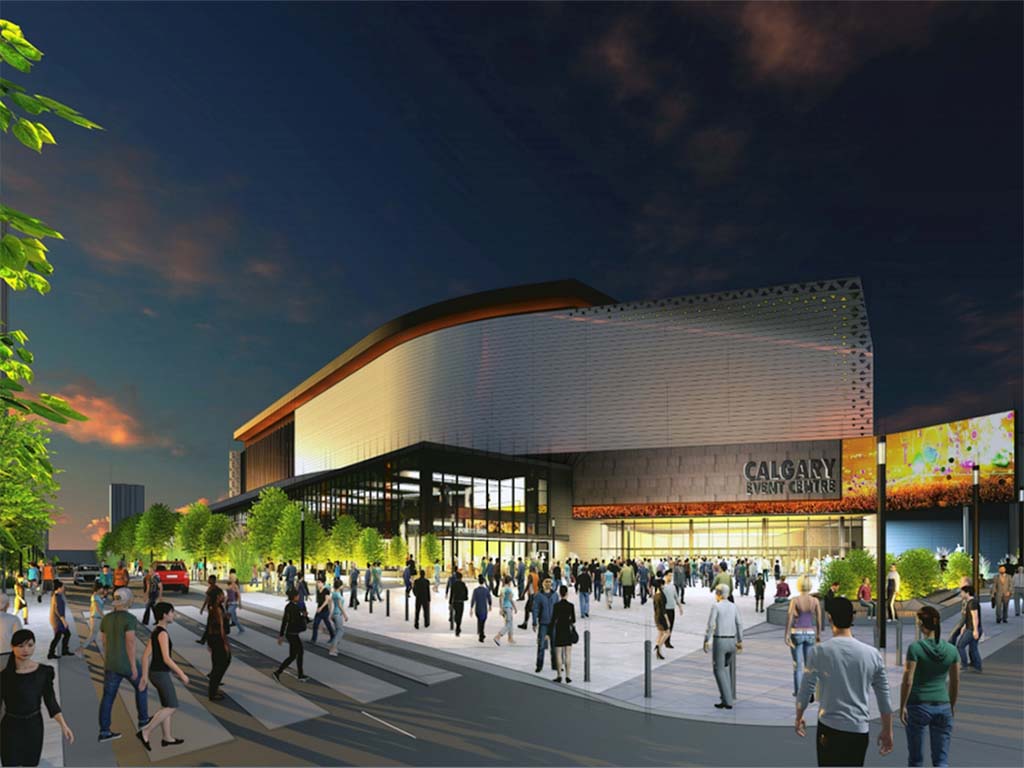 Work has resumed on the new downtown arena in Calgary that will host the National Hockey League after the Flames agreed to cover all cost overruns, a dispute that had temporarily paused construction.
The cost of the new facility that will replace the Saddledome was potentially $60 million over the original budget of $550 million, stopping work for three months while Calgary Sports and Entertainment Corp., owner of the Flames, and the city worked out the finances. The Flames owners have agreed to cap the city's portion of the funding and will cover additional costs while the city is giving the Flames more of a say on project management.
Once completed, the new arena is expected to seat 19,000 fans. It will also be home for a Western Hockey League franchise and indoor lacrosse program. The Flames will be the main tenant and be responsible for the arena operations and maintenance, while the city of Calgary will own the facility itself. The agreement includes a 35-year lease for the team with a non-relocation clause for the team. Construction will start in early 2022.
The arena will replace the Saddledome, which was built in 1983 and was one of the spotlight venues for the 1988 Olympic Winter Games in Calgary, hosting both ice hockey and figure skating.