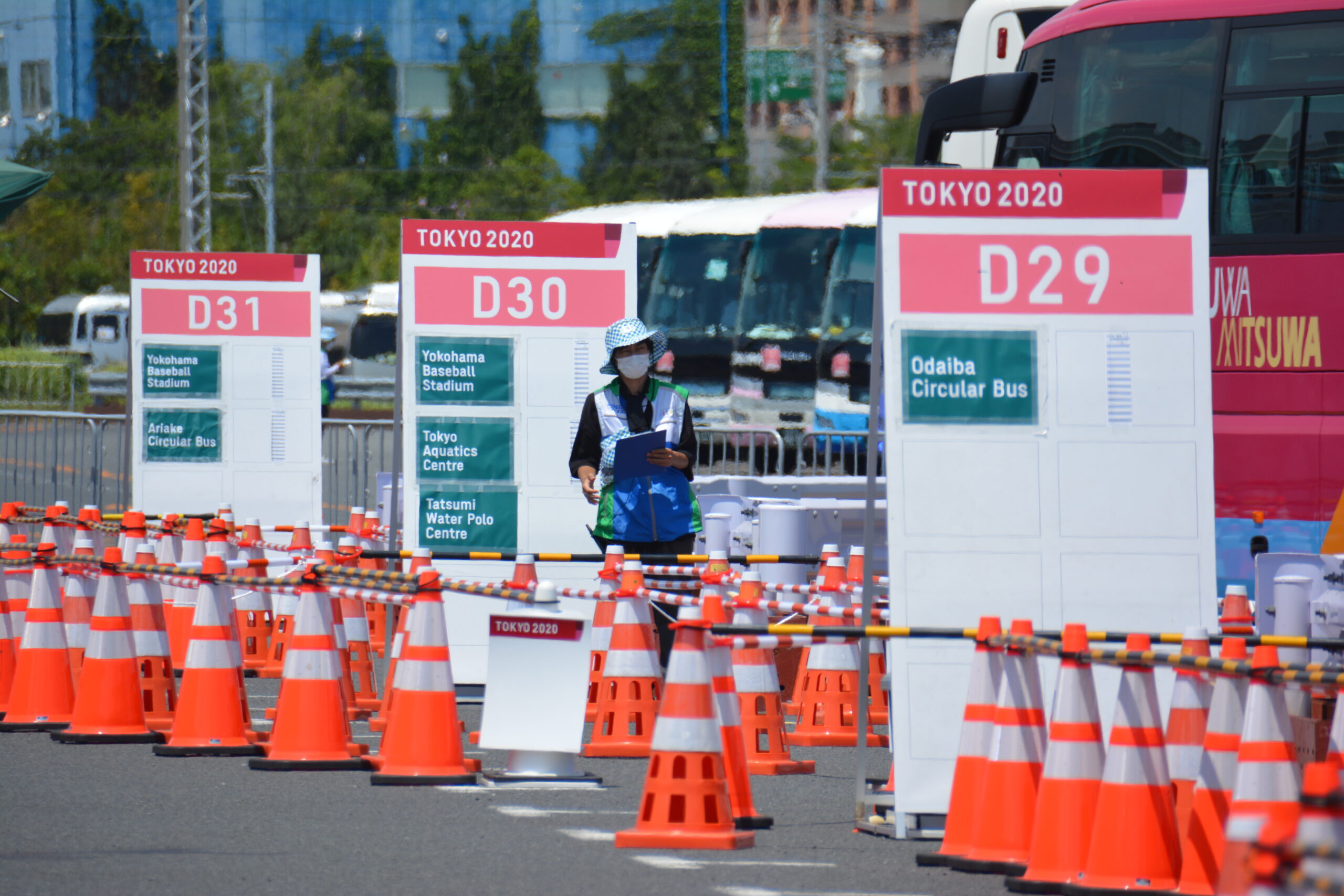 In typical years, the Olympic Games features an elaborate internal transportation system that shuttles athletes, officials, federation members and journalists to the different venues they need to be at any given moment. Each subgroup has its own network of buses or vehicles, each with access to a dedicated Olympic lane of traffic required to be established by each host city.
With Tokyo being so well equipped with public transportation, initial plans called for many in the Olympic family to have access to trains as well to get around the city. But when the pandemic forced the IOC and Tokyo 2020 to limit any interaction between Olympic visitors and the general public, the bus network needed a big boost since it would be the preferred method for most of the Olympics visitors in an effort to keep them in a bubble.
As a result, Tokyo 2020 has commissioned more than 2,200 coach buses from operators across the country. The buses are clean and air-conditioned (a welcome relief in the hot and humid temperatures in Tokyo since the start of the Games) and drivers are friendly. Many buses also feature interestingly worded but necessary signage inquiring about your health.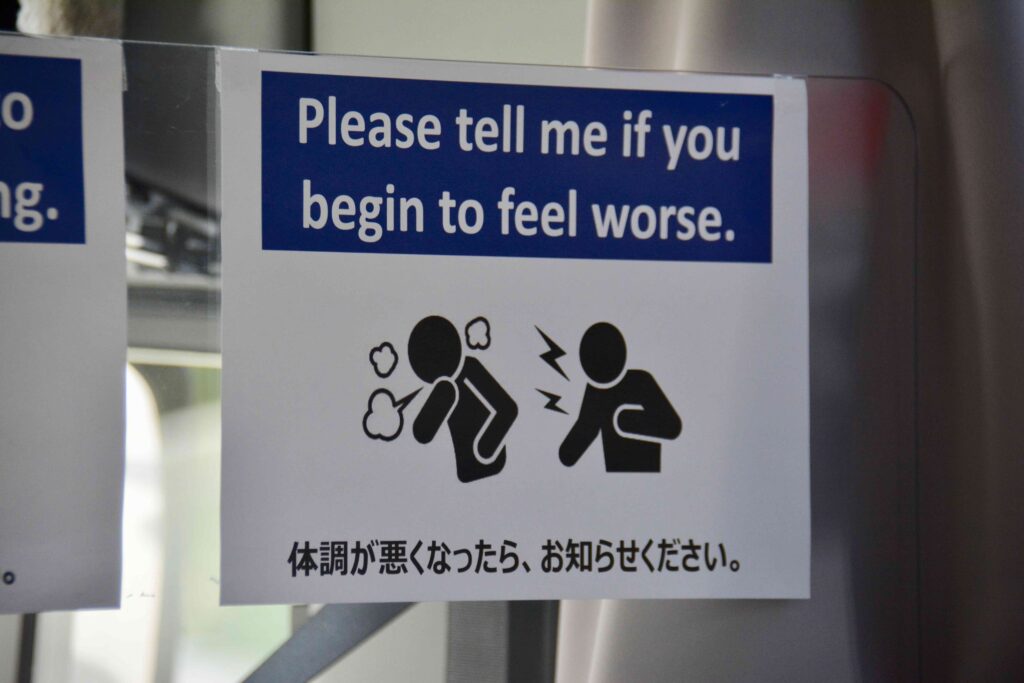 (Other signs onboard raise eyebrows like the one advising you not to sit in places like the ceiling.)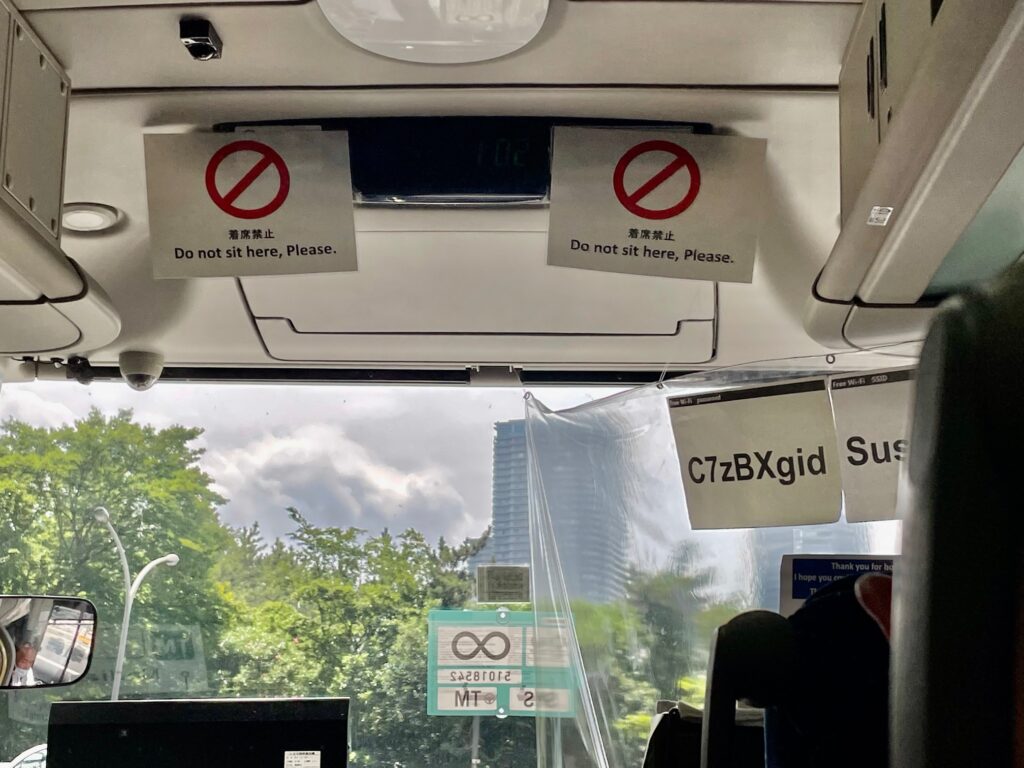 Olympic athletes have their own bus system separate from media, federation members or others that might cross their paths. They can board buses at the Olympic Village or area hotels if they are staying outside the village, and their stops at venues are typically the closest to the entryway.
If you are a federation member or part of the IOC, you have access to a series of more than 2,700 cars that work similar to Uber. Cars provided by Olympic sponsor Toyota can take you where you want to go. Some federation members or staff members of national governing bodies or National Olympic Committees also have their own designated cars they can use to go place to place.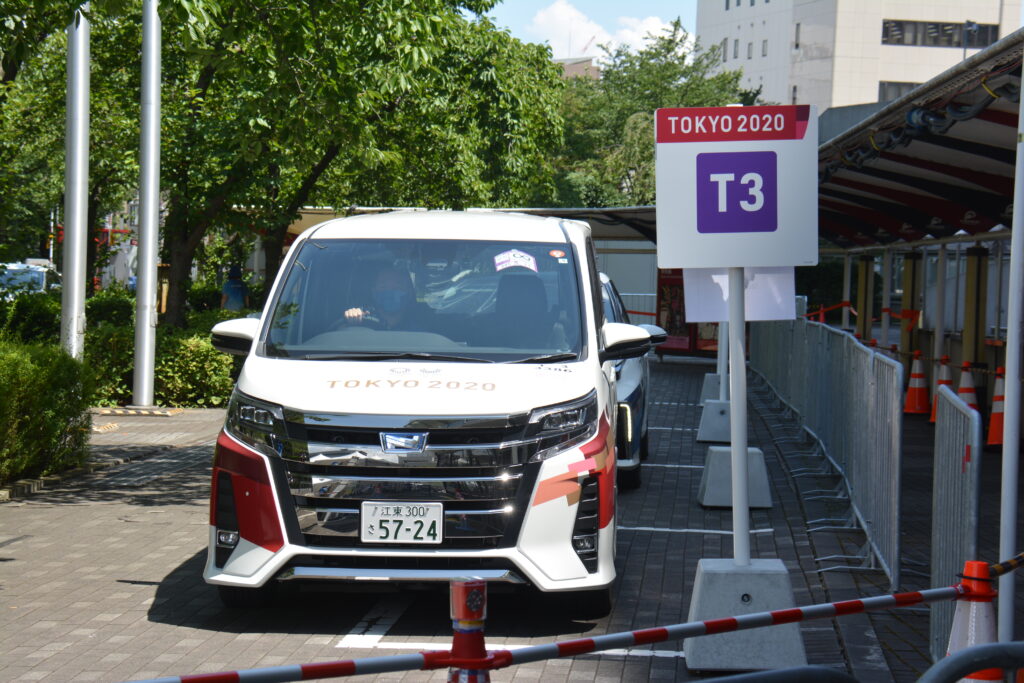 For journalists, buses are the way to go until you have been in Tokyo for 14 days as one of the many COVID-19 countermeasures. After that, you are permitted to take public transportation.
But for the vast majority of media members who have not yet reached the 14-day cutoff, buses are the way to go. The Media Transport Mall serves as a Grand Central Station (or perhaps a Port Authority building for those familiar with the New York bus depot) where you can find any bus to take you where you need to go. Finding the right bus isn't always easy as each venue is assigned one of 31 dropping off points. After a while, once you pass the signs for enough dropping off points, it becomes easy to figure out where you need to be. An app allows you to input different starting points and destinations to find out what time a bus will arrive and depart. And if you can't get answers on the app, dozens of helpful and pleasant volunteers have clipboards with the assigned stops for each venue and are more than happy to point you where you need to go.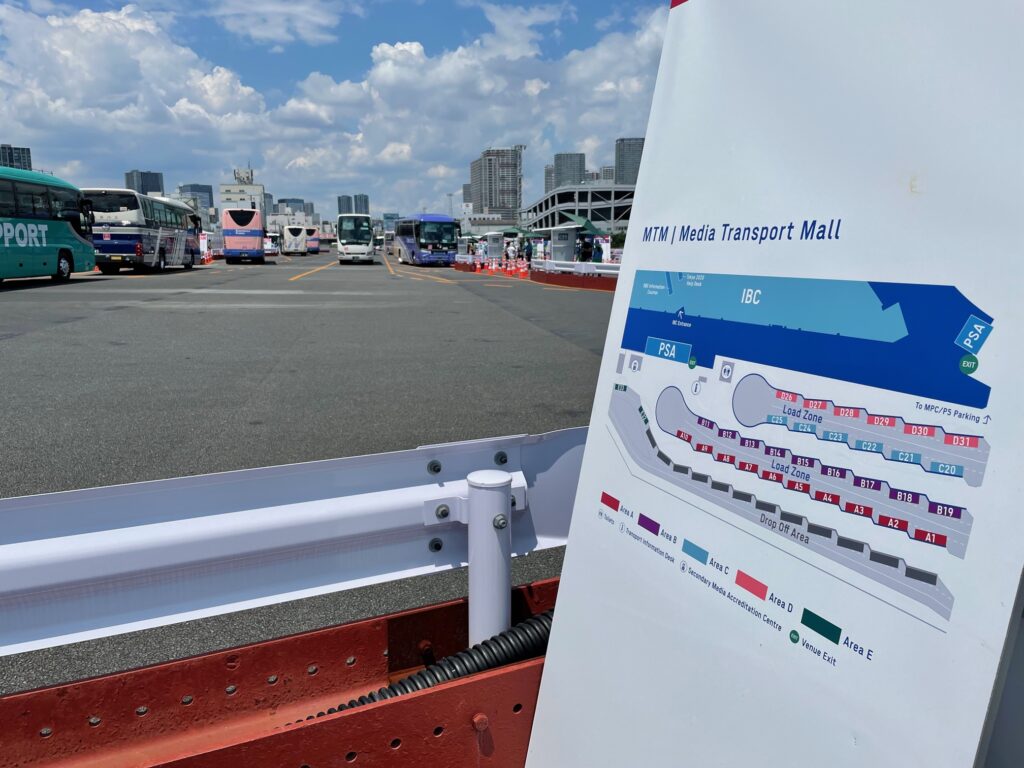 Unlike some past host cities (Rio for certain comes to mind) that seemed to struggle with the notion of a timetable, Tokyo to no surprise seems to have the system down. If you are even one minute late to your scheduled bus, you have very likely missed your bus.
But not to worry. Another one will be on its way soon.