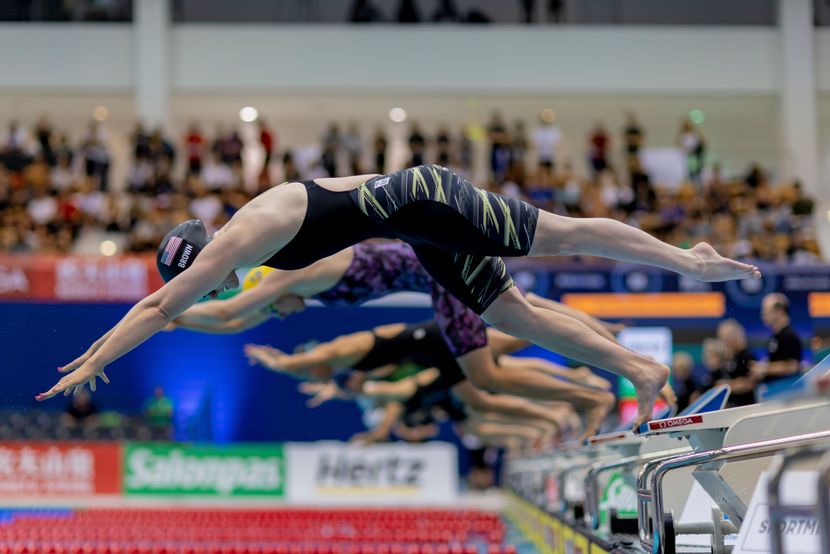 The World Aquatics Swimming World Cup 2023 will include stops in Berlin, Athens and Budapest this October.
The three-event series kicks off in Berlin from October 6–8, before heading to Athens from October 13–15 and finishing in Budapest October 20–22.
With this year's Swimming World Cup leading into both the Doha 2024 Worlds as well as the Paris 2024 Olympics, the three competition venues will use the 50-meter course pool.
Berlin has hosted 18 World Aquatics Swimming World Cup events since 2000, the most of any city.
"The World Cup in Berlin offers our German athletes the wonderful opportunity to race against the international competition on the way to Paris in front of our home fans. We want to use this home advantage and get the necessary momentum for the following challenges," said Christian Hansmann, sports director of the German Swimming Association.
From Germany, the series heads to Athens, as Greece hosts its first Swimming World Cup event.
The series finishes at Duna Arena in Budapest. Fresh off hosting the World Aquatics Championships twice in six years, the destination has held three Swimming World Cups (2018, 2019, 2021) and the Champions Swim Series in 2019.
"For me, it's always special to swim in the Duna Arena at a highlighted international meet," world recorder holder Kristof Milak said. "I have only fond memories of racing in this palace, I consider lane four my second home. I broke the world record last year here, won world titles, European titles. I also train here every day, so being part of World Cup action once more in the arena will be fabulous. I can't wait to compete in front of our home crowd, our fantastic fans, that's really unique and uplifting."