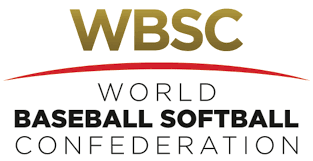 The World Baseball Softball Confederation has decided to embrace esports, approving the inclusion of esports as a discipline and setting the stage for future official e-baseball and e-softball international competitions, world cups and championships.
The international federation's executive board approved the move along with the inclusion of Baseball5, a new five-on-five street version of the sport. The federation plans to establish the rules and regulations for the governance of e-baseball and e-softball competitions, in addition to preparing for the launch of the WBSC's first e-game next year.
"The welcoming of esports into the WBSC family comes at a critical time, considering the fast-evolving digital world in which we live and the ongoing global pandemic," WBSC President Riccardo Fraccari said. "The WBSC looks forward to more progressive innovation in the dynamic and youth-focused space of esports, which will potentially expand the reach of our sport to millions of gamers and fans.
"Advancing future-oriented initiatives such as online/virtual competitions will support the development of baseball and softball — and all disciplines under them — for many years to come."
Baseball5, meanwhile, launched in 2017 and has become a key component in the WBSC's growth strategies. The version of the game does not require dedicated sports equipment or venues and is mixed-gender and youth-orientated in line with the International Olympic Committee's Olympic Agenda 2020. The sport will its debut at the Youth Olympic Games 2026 in Dakar, Senegal.
"The inclusion of esports and Baseball5 in the WBSC statutes reinforces our mission to grow baseball and softball globally as a more appealing and more accessible team sport experience," Fraccari said.