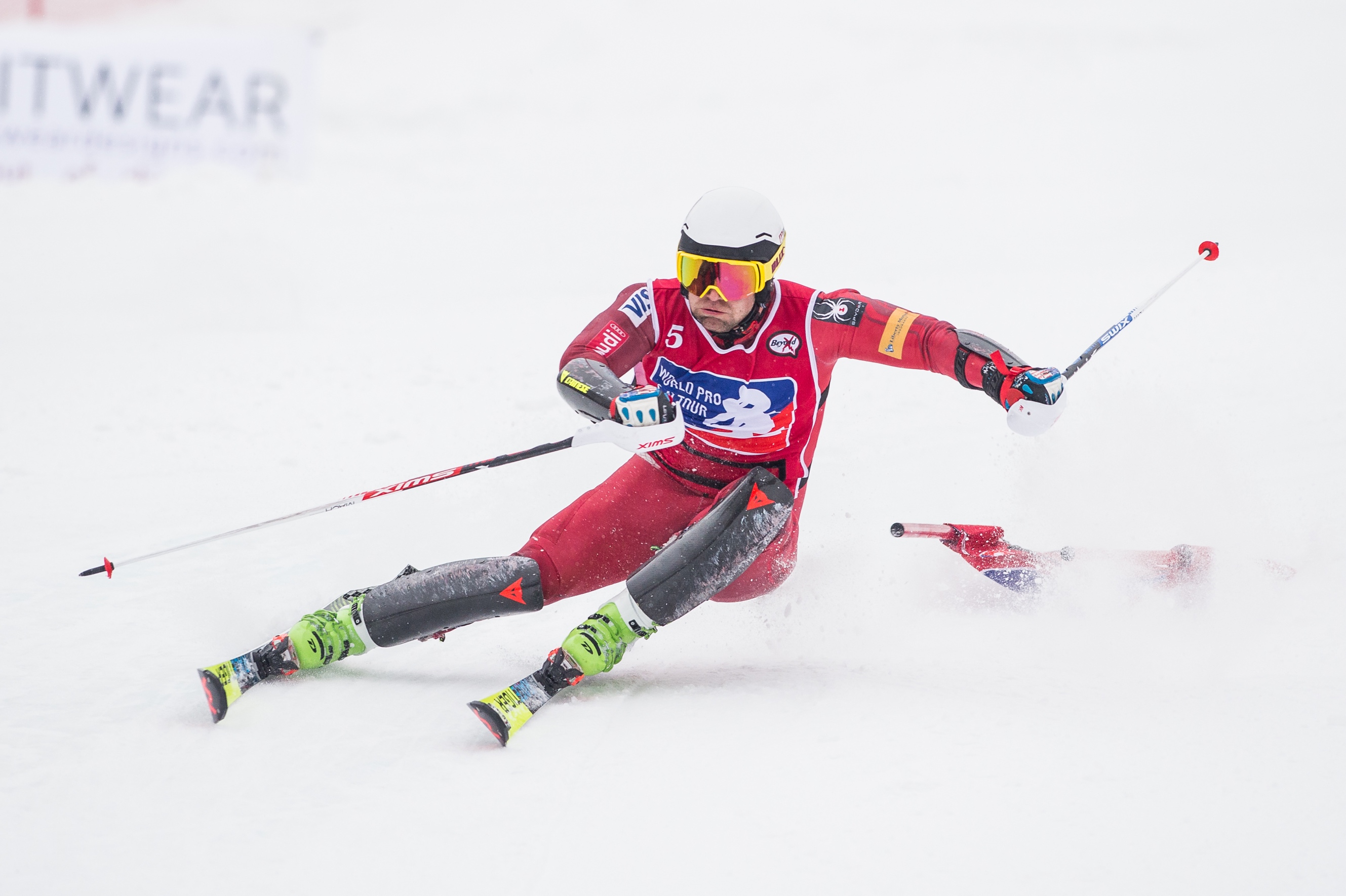 The World Pro Ski Tour will return to Sunday River in Newry, Maine, for the final competition of the season, the Visit Maine Pro Ski Championship, March 30–31. The event, which returns to Maine after a successful debut last year, will feature Olympian Nolan Kasper and several other international racers who will compete for a $10,000 cash prize.
Kasper will be challenged by 2014 Olympians from Slovakia, Adam Zampa and Andreas Zampa. The two racers each won a silver medal in the 2017 World Championships Dual Team Event. In total, the field includes more than 30 competitors from across the World Cup and collegiate ranks. The professional dual-alpine ski race format will put the racers side by side on the Monday Mourning course that will be visible from the base area at Barker Mountain. The event will be free and open to the public.
"We are thrilled to be bringing the tour back to Sunday River," said Ed Rogers, president of the World Pro Ski Tour. "The event last year was a big reason we were able to add more locations and races to the tour this season. The business growth we have seen along with the quality of skiers that have competed in the events has made us proud to say the tour is back."
The Visit Maine Pro Ski Championship will be broadcast on CBS Sports Network on April 15.