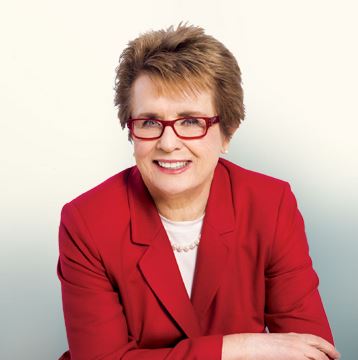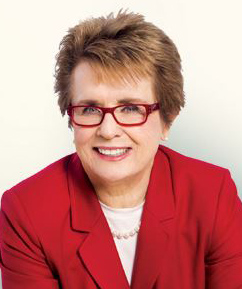 Billie Jean King, co-founder of Mylan World TeamTennis, has sold her majority ownership of the sports organization to Mark Ein, founder and owner of the Washington Kastles, and Fred Luddy, owner of the San Diego Aviators. LionTree Partners has also invested in WTT alongside Ein and Luddy. Additionally, Ein will serve as chairman of WTT and Ilana Kloss will continue to serve as CEO and commissioner through 2017. The new ownership group plans to expand the franchise by four markets as well as capitalize on new media opportunities.
"After 42 seasons of World TeamTennis, Ilana (Kloss) and I feel this is the time to pass the baton to Mark Ein and Fred Luddy, and entrust the legacy of WTT as an innovative force in tennis to them and their team," said King. "I will continue to be part of the league as a minority owner and as the owner of the Philadelphia Freedoms, and I am confident the league will continue to grow and prosper under Mark and Fred's leadership."
Ein, founder and CEO of Venturehouse Group, LLC, founded the Washington Kastles in 2008. The franchise has captured six WTT championships. Luddy, founder of ServiceNow, became the majority owner of the San Diego Aviators in 2015 and led the franchise to its first championship in 2016.
"Owning and building the Kastles has been one of the most meaningful experiences of my life," Ein said. "The success we have enjoyed on and off the court will provide a template for how we can grow WTT across America with other like-minded owners that love tennis, want to make a profound impact in their communities and have the same opportunity of a lifetime that we have enjoyed. Succeeding a pioneer like Billie Jean King is an incredible honor and Fred and I are committed to significantly growing and building WTT 2.0 to thrill a new era of fans."
"This is such a fabulous product—some of the best men and women players in the world forming a team combined with a forward-thinking scoring system and high-energy atmosphere. The opportunity for growth is phenomenal," said Luddy. "We look forward to building on this wonderful legacy."
Founded in 1974, World Team Tennis is one of the longest-running major professional sports league in the United States, trailing only the NFL, NBA, MLB and NHL in longevity. The 2017 season of Mylan WTT presented by Geico will run July 16–August 5 in six U.S. markets.