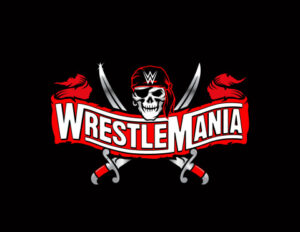 WWE will move the host cities and dates of several upcoming WrestleMania events, announcing that the 2021 event will be staged in Tampa Bay, Florida. Meanwhile, the 2022 event will be held in Arlington, Texas, and the 2023 event will be staged in Los Angeles.
WrestleMania 37 which will be held April 10–11, had initially been planned for the new SoFi Stadium in Los Angeles. But with COVID restrictions still a concern in California, the event will move Tampa, which missed out on its chance to host in 2020 when the event was moved to Orlando. Raymond James Stadium will again serve as host for the 2021 event.
"The opportunity for Tampa Bay to host WrestleMania in April is, in true WWE fashion, the perfect comeback story and marks a clear indication that our beautiful city is poised to bounce back stronger than ever," said Tampa Mayor Jane Castor. "We can't wait to once again showcase all that team Tampa Bay has to offer."
In 2022, the spectacle will move to AT&T Stadium in Arlington for WrestleMania 38. And in 2023, Los Angeles will get its turn, hosting WrestleMania 39.
"On behalf of everyone at WWE, we thank (Florida) Governor (Ron) DeSantis, Mayor Castor, (Arlington) Mayor (Jeff) Williams and (Inglewood, California) Mayor (James T.) Butts for their graciousness and flexibility in what was a collaborative effort to bring the next three WrestleManias to these iconic stadiums in their world-class cities," said Vince McMahon, WWE chairman and CEO.
No announcement has been made about attendance capacity for WrestleMania 37, although a decision is expected in the coming weeks.