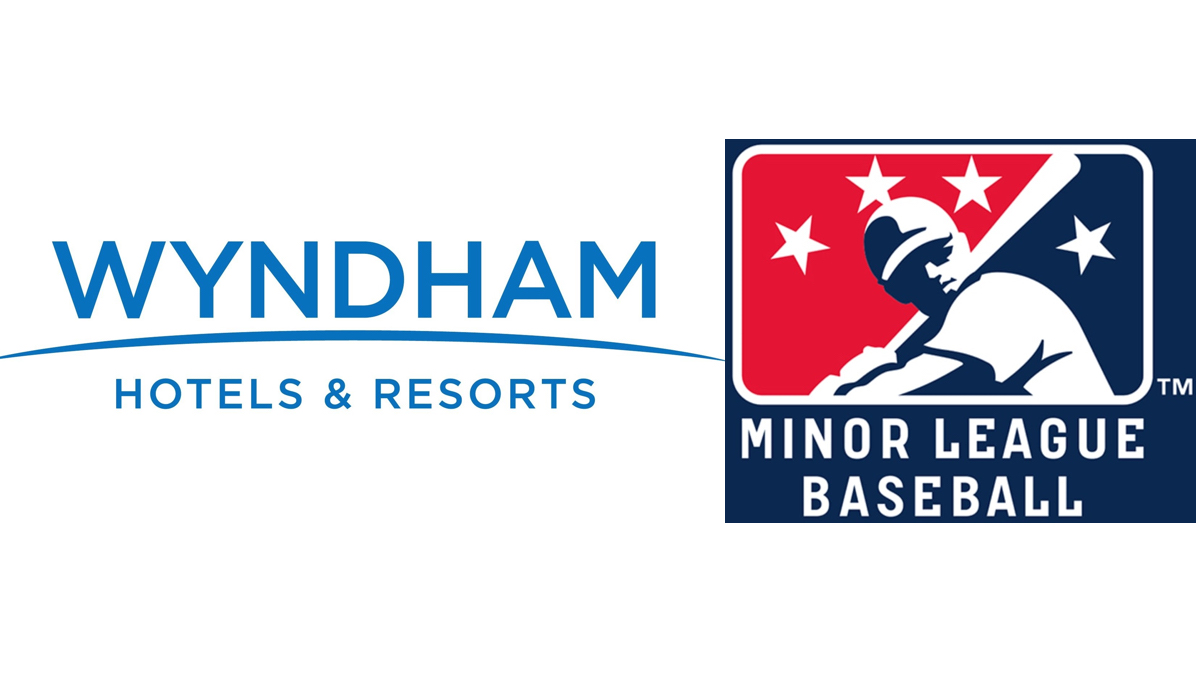 Wyndham Hotels & Resorts, with approximately 9,100 hotels spanning more than 95 countries, has announced a new multi-season partnership that makes it the Official Hotel Partner of Minor League Baseball.
Through the relationship with Minor League Baseball, Wyndham Rewards members will this summer be able to redeem points for tickets to Minor League games, throwing a first pitch, behind-the-scenes ballpark tours, batting practice field access and more.
"Minor League Baseball has been grooming and celebrating the sport's next-generation of stars for decades," said Dana Rosenberg, senior vice president of Marketing at Wyndham Hotels & Resorts. "Our partnership brings guests and members closer to something we already know they love, and in doing so, makes it easier than ever for them to unlock new value and experiences with Wyndham and Wyndham Rewards."
The partnership also includes branded stadium features, sponsorship of Minor League Baseball's official ballpark guides, a social and digital media presence and Wyndham booking links on MiLB.com as well as all 120 Minor League Baseball club sites. Official MiLB travel will now include stays at Wyndham hotels and franchisees will have access to all team logos, allowing for cross marketing opportunities between hotels and their local Minor League team.
"Baseball fans love traveling to see the many ballparks around the country and watching their favorite teams play," said Uzma Rawn, Major League Baseball's senior vice president of global partnerships. "When you consider our Minor League Baseball stadiums around the country, on average nearly 20 by Wyndham branded hotels are within a 25-mile radius. It's a partnership that truly fits like a glove."