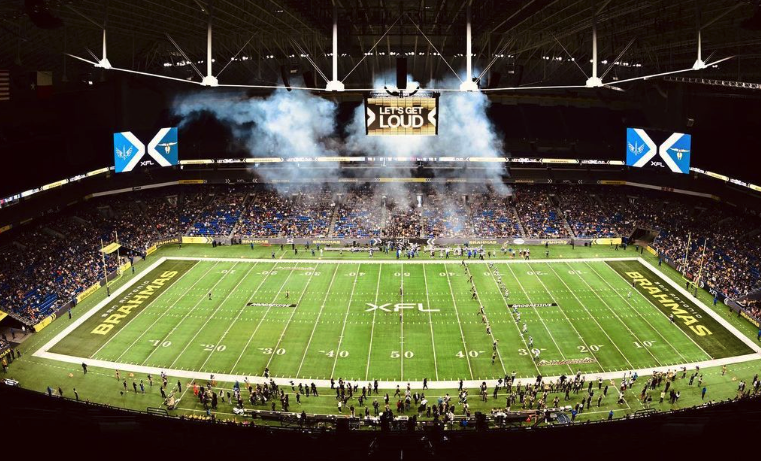 The XFL has announced that the Alamodome, home of the San Antonio Brahmas, has been selected as the host site of its inaugural XFL Championship Game. Attendance for XFL's week 1 was highlighted by the crowd of more than 24,000 in the Alamodome.
"We are thrilled to announce that San Antonio and the Alamodome will be the host of this season's inaugural championship game," said Dany Garcia, XFL chairwoman and owner. "I have been so impressed by the level of enthusiasm and commitment from the fans in San Antonio. We can't wait to bring together the best of the XFL North and XFL South to compete for the Championship title in an event that will celebrate our players, coaches, and the revival of professional football in San Antonio."
The XFL Championship Game will be played on May 13 at 8 p.m. ET and will be on ABC.
"Our inaugural XFL season is officially rolling with our eight teams showing out and representing the passionate fans of their cities," said Dwayne Johnson, XFL owner. "From now through May, our athletes have their eyes set on the championship game and we're pumped to bring this historic event to the Alamodome."
The San Antonio Brahmas' home opener against the St. Louis Battlehawks on February 19 showcased the Battlehawks rallied from a 15-3 deficit in the final 1:30 of play, scoring twice and converting a 4th and 15 play in lieu of a traditional onside kick, to win 18-15.