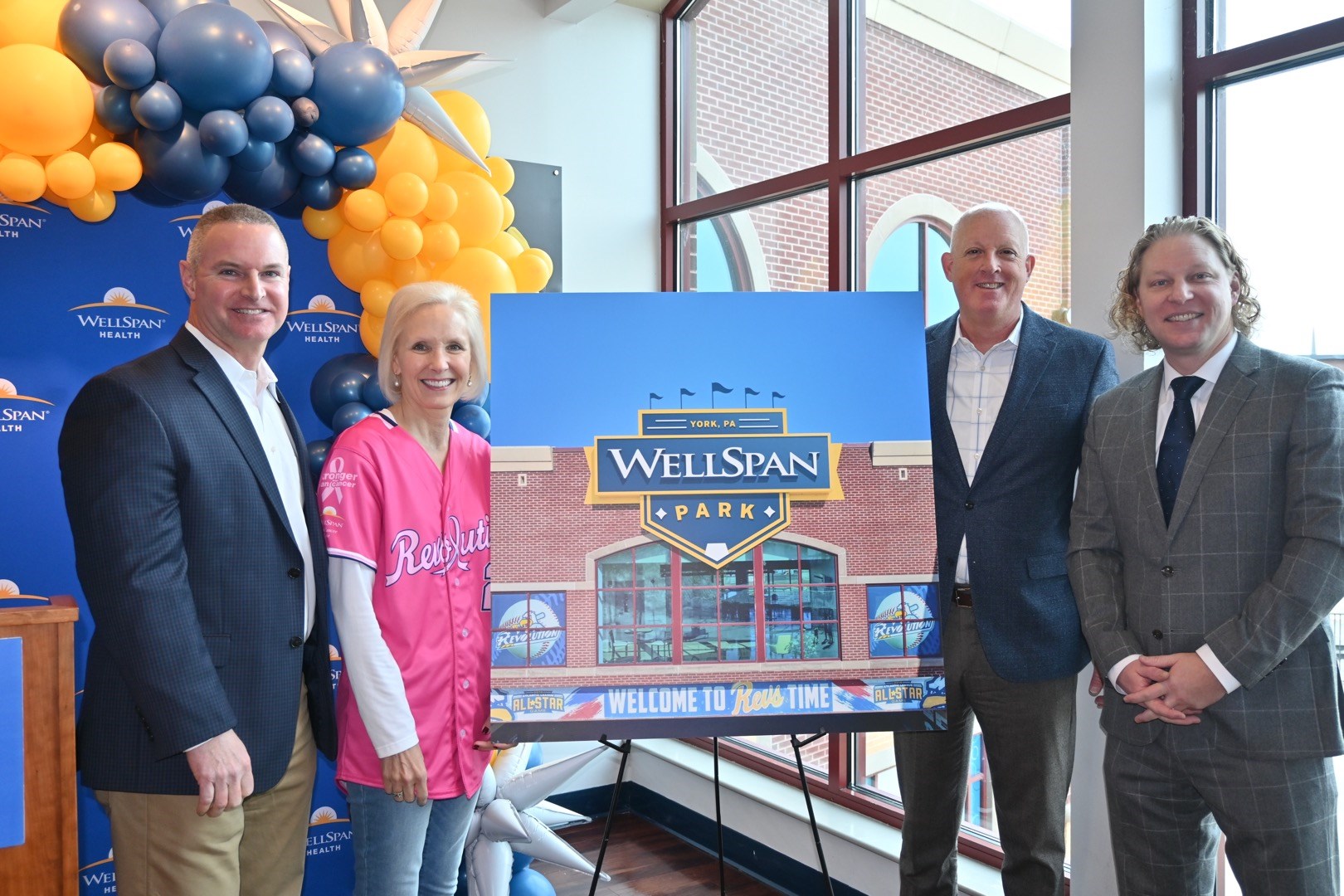 Pennsylvania minor league baseball club York Revolution and WellSpan Health have announced the new name for the team's stadium will be WellSpan Park.
The new naming rights agreement builds on the relationship the two York-based organizations have held since the team's founding 17 years ago.
"Our community partners are the backbone of our business," said Revolution President Eric Menzer. "Everything we do is under-pinned by their support. WellSpan has been one of our most valued partners since the day the ballpark opened. They were literally one of the founders that made Revolution fun and pride possible in York, and it's more than fitting that they step up once again — not just for us, but for the families, the non-profits and the employers of York who rely on us as an essential part of what makes York such a terrific, well-rounded community."
The York Revolution is a minor league baseball team in the North Division of the Atlantic League of Professional Baseball, an independent partner league of Major League Baseball. The Revolution host fundraisers, concerts, business meetings, youth baseball games and more than 200 other community events each year at the park.
"At WellSpan, we're not just transforming care, we're transforming the communities we serve by supporting the places where those in South Central Pennsylvania gather to laugh, celebrate and relax," said Dr. Roxanna Gapstur, president and chief executive officer, WellSpan Health. "Our roots are firmly planted in York and we are proud to stand with the York Revolution as the hometown team."