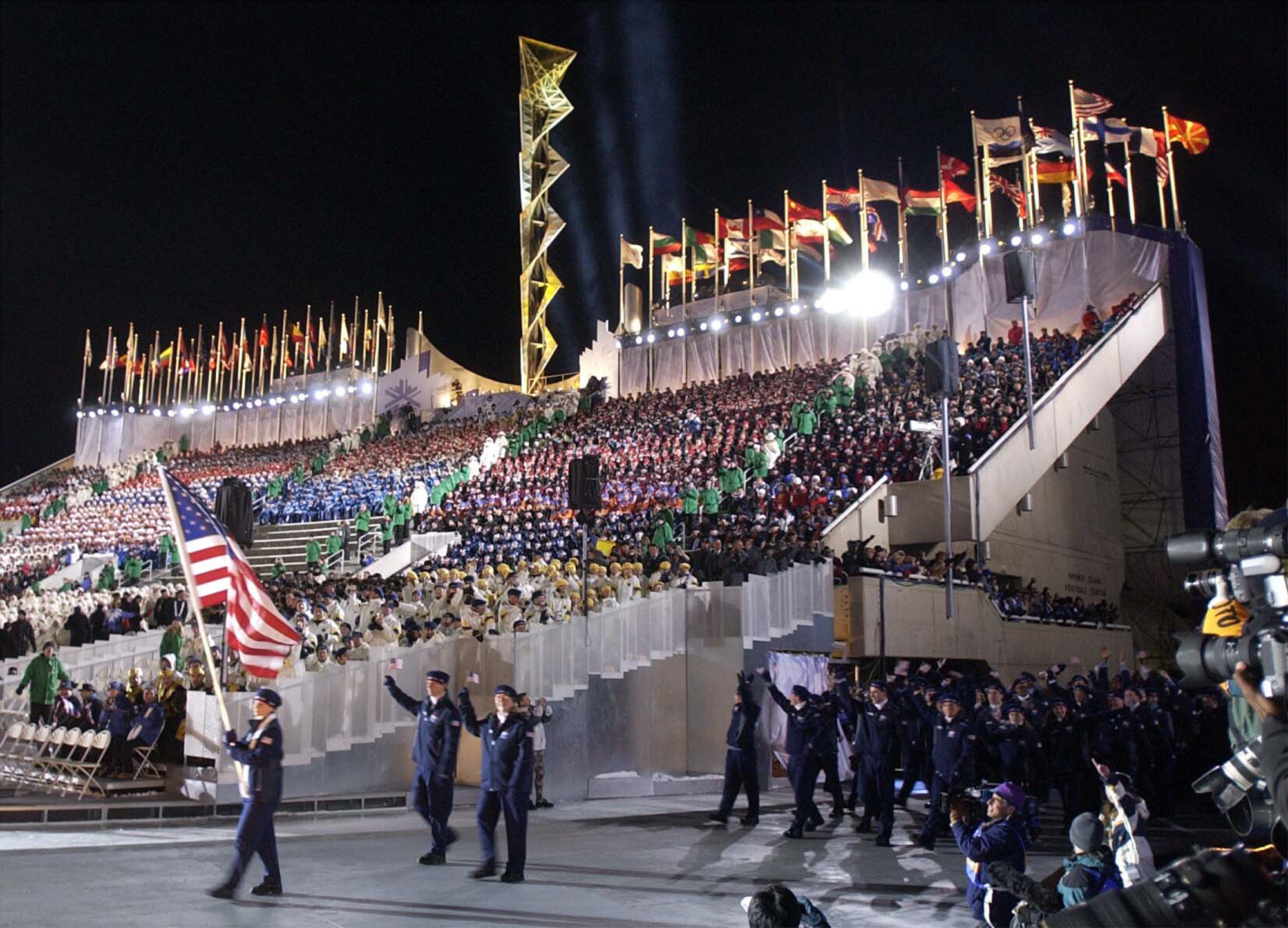 June 16, an historic day in Salt Lake's Olympic history, could hold the keys this year to its Olympic future.
It was on that day in 1995 that the Utah destination was awarded the 2002 Olympic and Paralympic Winter Games. This year, June 16 will be the second of two days of in-person meetings between the Salt Lake City-Utah Committee for the Games and International Olympic Committee over the prospect of hosting the Games again in 2030.
"It's an opportunity for us to continue the conversation with the IOC," Board Chair Catherine Raney-Norman said. "It's a continuous dialogue that we have with them. We had the technical team here in town and they gave us some really good suggestions on our current plan, and I think we're going to continue to expand upon that and look at ways at how we can further the Olympic and Paralympic movement together."
The strategic board meeting at Vivint Arena was the start of a busy month for the bid group. It will meet with the International Paralympic Committee on June 13, have meetings with various international federations June 14 before two days with the IOC, then two days of Olympic celebrations in and around the Salt Lake region June 17–18. The group will also be attending a series of meetings with USOPC and National Governing Bodies from June 22–25.
"This is the intense part of the bid process," President and Chief Executive Officer Fraser Bullock said Thursday, adding "I feel very comfortable with where we are today."
The visit to Lausanne will include Bullock, Norman, Bid Lead Darren Hughes, Nubia Peña, the director of the Utah Division of Multicultural Affairs and Olympic legend Lindsey Vonn. Two prior attempts to visit the IOC in the past months were cancelled because of COVID-related conditions.
"I think it's huge for us to be able to finally meet with them in person," Raney Norman said. "It was a sigh of relief when we got to meet with (the technical team) here a couple weeks ago because you miss that personal interaction. I think one of the things that I was so happy for them to see when they were here in Salt Lake was the authenticity of our love for the movement. We talk about it all the time, but they got to feel that and recognize that it's genuine and it's real. I hope that when we look forward to this trip to Lausanne they get that same reflection."
Colin Hilton, president and chief executive officer of the Utah Olympic Legacy Foundation, also presented about the group's welcoming about 50 Ukrainian athletes, coaches and family members beginning this month to provide a safe haven and training opportunities after the invasion by Russia, saying "It puts a little extra special feeling on what we're doing here in Utah."
An IOC decision on targeted dialogue with a city to host the 2030 Olympic and Paralympic Winter Games will be made in December as IOC technical advisers have visited the three favorites — Salt Lake City, Sapporo and Vancouver. It is possible the IOC could enter targeted dialogue with two prospective hosts akin to when Paris was awarded the 2024 Summer Games and Los Angeles the 2028 Games.
Bullock said the Salt Lake budget projects to be $2.2 billion (in 2030 dollars) with a $200 million contingency fund as well as a $300 million sport legacy endowment fund to continue the Utah Olympic Legacy Foundation's work. The strategic board also heard from United States Olympic and Paralympic Committee Chief Executive Officer Sarah Hirshland via Zoom, saying the "partnership is as strong as could possibly be," between the SLC bid group and the USOPC.
One of the main obstacles among observers for a 2030 Salt Lake Games would be the quick turnaround after the 2028 Summer Games in Los Angeles. All contracts that the bid group have signed are for 2030 and 2034, should the IOC ask Salt Lake to wait four extra years to host again. "Geopolitically, it's hard for the IOC to award back-to-back Games in the U.S., for '28 and for '30," Bullock said. "We know that that's hard. But we also recognize there are opportunities through back-to-back Games, through collaborations. We're continuing to work through those issues and present our case."
With another nod to history, a two-year turnaround would be short but not unfamiliar to Salt Lake; when it hosted in 2002, it was six years after Atlanta hosted the 1996 Summer Games.