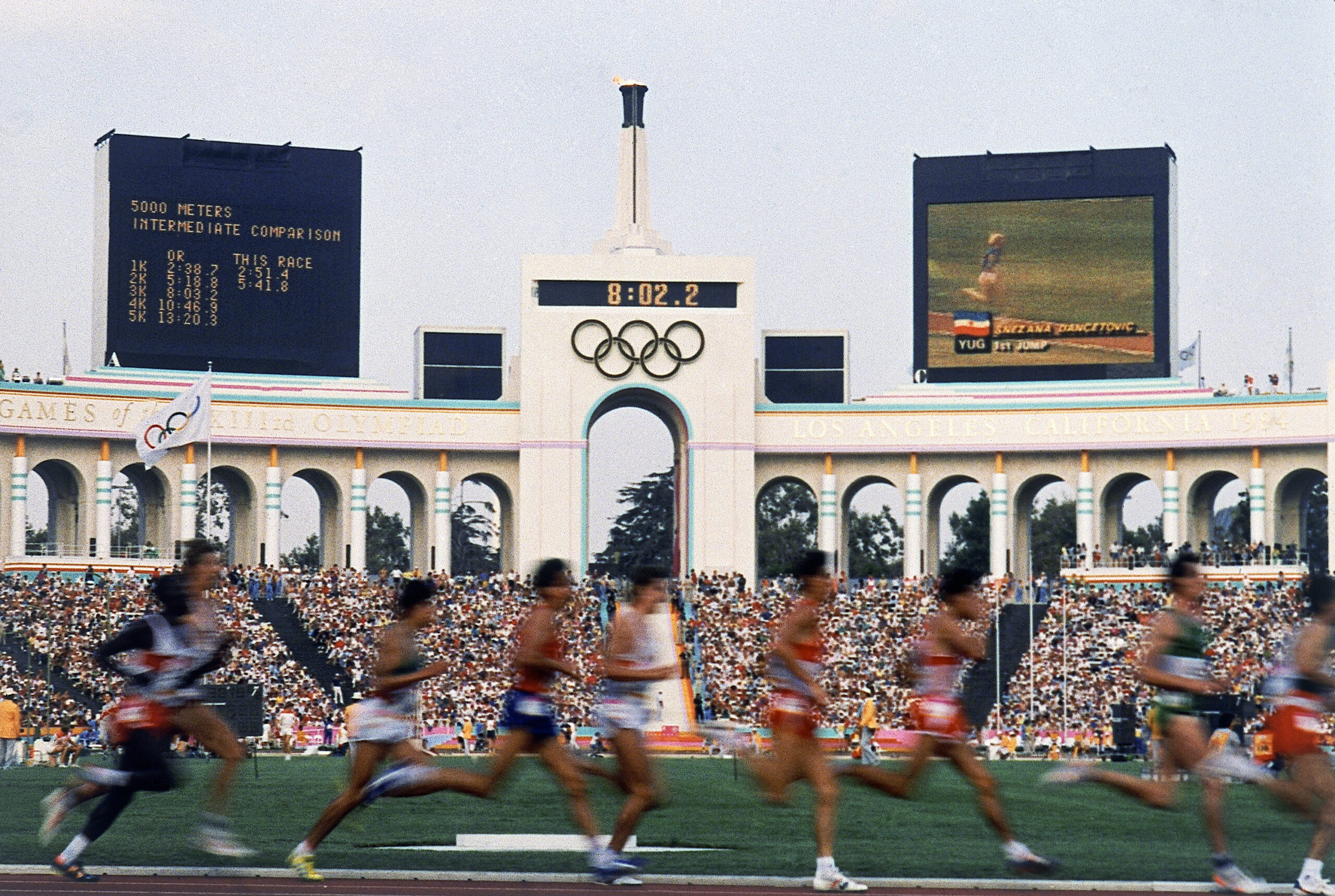 With the Olympic and Paralympic Summer Games having concluded in Tokyo, one of many questions about the Games' legacy is whether the city will be able to benefit from having hosted two of the world's biggest sporting events—including the second time for the Olympic Games.
Without sports, Tokyo has more than enough to boast about as a tourist destination. But when it comes to benefits from investment in the Games, one immediate plus for when people travel more frequently again is that Haneda Airport now has an expanded terminal for international visitors and a new train line that will reduce congestion for Japanese residents.
"The positive aspects of Tokyo 2020's tourism legacy will offer no quick fix for the amount of investment that will be lost due to no international visitation and restricted domestic visitation," said Ralph Hollister, a travel and tourism analyst at GlobalData. "However, it offers benefits for Japan in the long-term, and will assist the nation by creating a more robust and varied tourism product for future years."
Aside from infrastructure investments, the city may yet benefit from a sporting perspective. "When bidding for future events, Japan's case will now be strengthened with these new facilities," Hollister said.
Still, there are many other previous hosts that could have felt that way when the athletes left town and now, instead, have white elephant venues sitting unused with no international festivals or events on the schedule.
For the four U.S. markets that have hosted either the Olympic Summer or Winter Games in modern history, what happened after the Games were gone have provided a variety of lessons. From establishing legacies to expanding their sporting reputations, each destination is still able to capitalize on the status of having hosted the world.
Leaving a Legacy While Looking to Future
When Los Angeles hosts the 2028 Olympic Summer Games, it will join Paris and London as the only cities to have hosted three times. But Los Angeles remains the standout among perhaps any Olympic Summer Games host not only for what it did in 1984 in delivering record profits and bringing commercialism to the Games for the first time, but what it has done afterward with LA84 Foundation — a nonprofit institution created to manage Southern California's endowment from the 1984 Olympic Games that at the time was groundbreaking in its inception.
"It's such a great story," said Kathyrn Schloessman, president and chief executive officer of the Los Angeles Sports and Entertainment Commission. "It's a story for us in telling what major events do for a city and we can point to a specific example. … I think (LA84) sets the bar pretty high on the expectations for what needs to be delivered after a major event. You're talking about a $160 million surplus from those Games that is still alive and well and being invested in youth sports in our community almost 40 years later."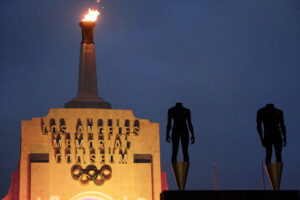 Between so many of the 1984 venues still in use and plenty of new venues in the competitive Los Angeles market, the 2028 Games will in many ways be the crowning summer of a run of major events in the city that few destinations could dream of hosting. Los Angeles is scheduled to host the 2022 Super Bowl, the 2023 College Football Playoff championship game, 2023 WrestleMania and is expected to be one of the host cities for the 2026 FIFA World Cup.
"What we've been telling everybody as we've been coming out of this pandemic the past few months, this run that we have during a six-year period is an incredible opportunity to showcase our city in a time where it's so important to be able to do that, now more than ever because of what (COVID) did to the hospitality industry," Schloessman said. "Having the Olympics to look forward to is such a great, ultimate North Star at the end of this whole thing to build toward. The Olympics are No. 1 in the world in terms of visibility. Being a future Olympic host city in 2028, it's giving us a media platform. It just adds a level of excitement about our city."
The Start of a Big-Event Run
When Atlanta won the bid to host the centennial 1996 Olympic Summer Games, it put the city on a bigger stage than ever before.
"It was the beginning of our buildup as a big sports-event hosting destination," said Atlanta Sports Council President Dan Corso. "It paved the way to showing that our city and our state was capable of, and putting on an event of that size gave us the confidence that we could do anything."
Four years after hosting the Games, the Super Bowl came to town. The city has since become home for the Southeastern Conference football championship game, the 2020 Super Bowl and three NCAA Men's Final Fours, plus one NCAA Women's Final Four.
"I think coming off the momentum of the Olympics helped in those bids," Corso said. "Twenty-five years removed from it, it's certainly part of our narrative as for our event hosting experience."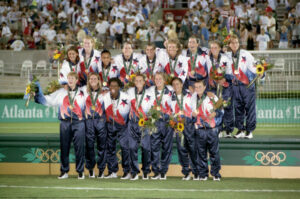 Corso also said the Games' legacy continues in every major event the city hosts in another way; there are volunteers that first helped at the 1996 Games that still help at major events. Multiple venues are still in use, including the Centennial Olympic Park that Corso is able to see every day from his office downtown.
"I'm seeing people walking around and taking photos of the (Olympic) rings right now," he said earlier this summer. "We hold public fan fests and concerts in that venue when we host the Super Bowl or Final Four. It's part of our pitch for the FIFA World Cup to use that location as our fan festival site. Centennial Olympic Park is really that epicenter of our downtown championship campus and is utilized on a daily basis."
Memories of the 1996 Games were even stronger this year as the 25th anniversary came around. Atlanta's Games were marred by a domestic terrorism event in the Centennial Olympic Park but may now be known as much for the groundbreaking success of U.S. women's athletes in both team and individual sports.
"It's part of our history," Corso said. "We had the 2003 Women's Final Four, we've had a women's professional soccer team, we're now home to the (WNBA's) Atlanta Dream and have multiple colleges and universities and HBCUs surrounding metro Atlanta that put an emphasis on women's sports. That's part of our lasting legacy of the '96 Games."
Expanding Into Year-Round Hosting
The 2002 Olympic Winter Games has been called by many around Salt Lake City as the region's coming-out party on the world stage. Since that moment nearly 20 years ago, the region has continued to be a winter sports haven with U.S. Ski & Snowboard now located in Park City and international events regularly held in Park City and speedskating events at the Olympic Oval in Kearns.
The bigger boost the state has gotten, said Utah Sports Commission President Jeff Robbins, has been the impetus to make the region into a year-round sports destination. Robbins said the commission has helped attract about 900 events since the 2002 Games — about 250 of them being Olympic-related events but many others in sports such as soccer, volleyball, climbing and weightlifting.
"Since the Games, we've evolved and made a name for ourselves," Robbins said. "We'll always be known as a Winter Olympic host but we've had a lot of success in evolving into a year-round sports destination."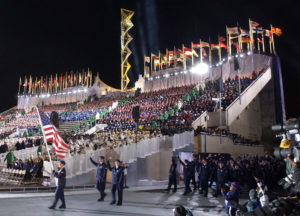 The region has been able to bring in events not only because of Rice-Eccles Stadium, site of the Opening and Closing Ceremonies that has since been a regular stop for motocross events, but everything from major international soccer at Rio Tinto Stadium to the new skatepark at the state fairgrounds, which opened in late August with the Street League Skateboarding tour as well as the inaugural Tony Hawk Vert Alert.
"Having that platform gives you the ability to go out in the marketplace and it gives you a certain level of credibility," Robbins said. "We've done so many different things in the marketplace since that we have a reputation now not just from the Olympics, but for everything else we've been doing. … It used to be that the Olympics was the piece. Now, the Olympics are a piece of the sports infrastructure here."
And, potentially, the Olympics will be part of Salt Lake's future as the city is seeking to host again in 2030 or 2034.
No Miracle That They Still Remember
In terms of pure sporting memories, there may be no more famous Olympics in U.S. history than the 1980 Winter Games in Lake Placid, New York, thanks to the "Miracle on Ice."
And still 40-plus years later, the Lake Placid Convention & Visitors Bureau's venue tracking shows that the Games remain a top reason tourists visit — to step into the arena where the U.S. beat the Soviet Union: "The association with the Olympic Games, it's ongoing and it's continual," said CVB President and Chief Executive Officer Jim McKenna.
Lake Placid is also preparing to host the 2023 World University Winter Games, which will bring 1,600 athletes from around the world. As part of the preparations, U.S. athletes in luge, bobsled and skeleton can take advantage of a new ice house at Mount Van Hoevenberg and the speedskating rink is getting a complete makeover.

"If we didn't have the 1980 Olympics, we probably wouldn't have the World University Games in 2023," McKenna said. "It was identified as a realistic multi-sport winter event that we could host and it would allow us to really look at our sports venues, bring them up to and beyond international standards, and be a catalyst for community housing and community infrastructure."
Lake Placid has also gotten invaluable networking and information through the World Union of Olympic Cities, which is based in Lausanne, Switzerland, "where the community of Lake Placid with a population of 8,000 can be in the same conversation with London," McKenna said. Being part of the group helped Lake Placid focus the past three years on revitalizing the existing 1980 venues with just under $500 million invested by New York state. A recent tour of the sliding, biathlon and skiing areas left International Bobsled and Skeleton Federation President Ivo Ferriani and USA Biathlon Chief Executive Officer Max Cobb wowed, McKenna said.
"Our door is being knocked on for all the winter sports now," McKenna said. "The Olympic legacy as a winter sports destination has allowed us to position ourselves not only currently for success in the world of winter sports competition but more importantly in the future."