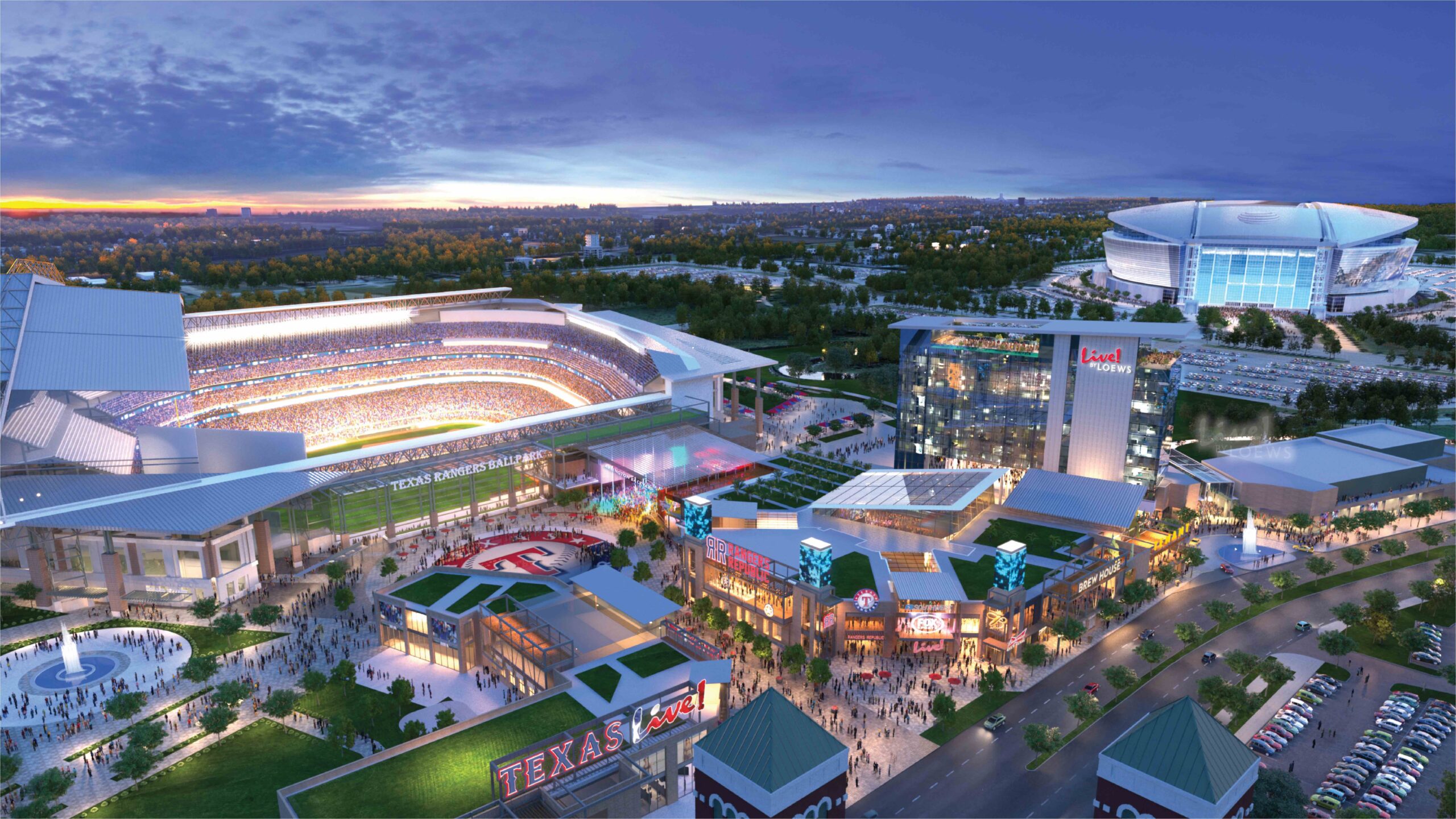 Arlington, Texas, is where champions are crowned! Super Bowls, national championships, buzzer beaters, and goal-line stands that live forever. Miracles and history are made in Arlington at some of the biggest sports venues on earth.
Most know these iconic sports cathedrals from the games being broadcast into living rooms and bars across the nation. However, beneath the surface and past the seats, is another side of these stadiums that most people don't know about – event venues every bit as spectacular as the playing field.
These versatile venues host events of all sizes with incredible support staffs, easy logistics thanks to a city built around these venues, and super-convenient air travel. Since Arlington is centrally located in northern Texas between Dallas and Fort Worth, it is extremely easy to fly into DFW International Airport or Dallas Love Field. Arlington also sits at the crossroads of five major interstate highways, so driving into the city is no problem at all.
If you are coming to Arlington for your team event, our trusted partners are available for a variety of options for reliable, safe group transportation.
Before you leave, make sure to check out AT&T Stadium as it is a must-see marvel as the country's largest domed structure and the largest stadium – by seating – with a retractable roof and a 175-foot-wide HD screen!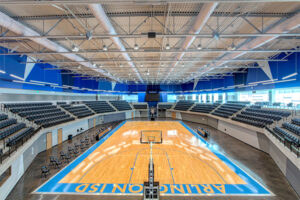 On the Hardwood and Beyond
If you love basketball, we have you covered too. All your hardwood dreams can be found at College Park Center on the University of Texas at Arlington campus. The storied location has been home to both the WNBA's Dallas Wings and the NCAA Division I UT Arlington Mavericks. The incredible facility includes an 8,400-square-foot arena floor as well as two practice courts and can seat up to 7,000 fans. UT Arlington also has you covered when it comes to track and field with the 12,000-seat multipurpose Maverick Stadium.
For the freshest courts in town, head to the brand-new Arlington Athletics Complex where you'll find a 1,200-seat arena hosting basketball, wrestling, volleyball and gymnastics. The new complex also has a 1,000-seat competitive swimming facility with a 50-meter world-class Myrtha pool built in Italy.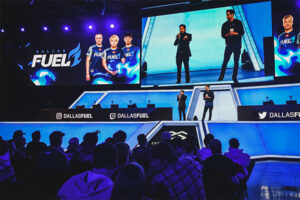 Go Big. Really Big.
Are you planning something that needs a stunning, state-of-the-art facility that's nearly 100,000 square feet? Our Esports Stadium  is the perfect fit. Connected to the Sheraton Hotel, this world-class venue can host sports such as fencing, martial arts, and more. This state-of-the-art gaming center also includes the largest esports arena in North America.
The Bottom Line
There is simply no sports city like Arlington, Texas. No city has devoted more time and resources to become a host of dazzling sporting events large and small. For decades, we've worked to align our hotels, infrastructure, support staff and culture behind sports.
At the Arlington Sports Commission, we take inspiration from every athlete who comes here to compete. For the athletes, success is a product of preparation and perspiration. They give it all in their pursuit of something greater than themselves. This isn't just an example for other athletes – it's been a guiding example for us as well. Every year, we get an up-close look at the dedication it takes to be the best, and that's what you get when you hold your sporting event in Arlington.